Baby Boy Hampers
A new baby boy deserves only the finest of gifts, and as Australia's premium gift hamper store, our baby boy hampers are filled with only the finest products from the best baby brands. Featuring goodies such as organic babywear, specially formulated natural skincare, and of course some special treats for mum and dad too.
Each and every baby boy hamper that leaves our Sydney warehouse brings joy to our entire team. Knowing that our baby hampers bring an added touch of joy at such a special time, simply fills our hearts. Knowing that a precious little boy will have fun with his wonderful new toys and feel cosy as can be in his super soft cotton babywear, it makes us oh so happy to be able to spread a little bit of baby joy.
Packed full of quality goodies we've worked with the best brands for babies including Peter Rabbit, Nature's Child, Eco Store, Bubba Blue and Sophie la Giraffe. Of course it's not just hampers for baby boys that we have, we have a range of beautiful baby girl hampers filled with the prettiest of gifts for newborn girls and sweet treats fro mums too. Find all of the Hamper Emporiums baby boy hampers online at affordable prices. From baby boy hampers to pamper gifts for mum and celebratory gifts for dad. Our unique baby gift hampers, include something for everyone. Order you baby boy hamper today and receive free delivery Australia wide.
---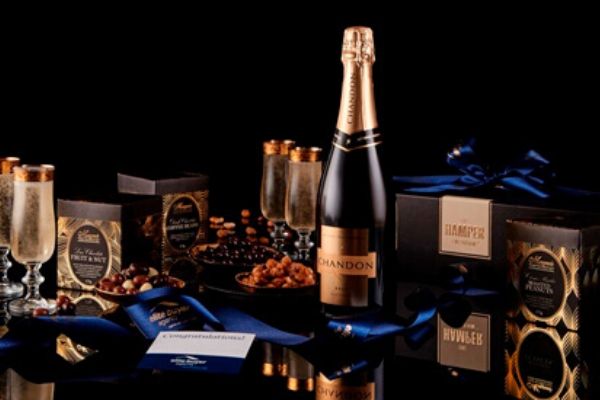 Luxurious - oppulent and stylish: something that gives great pleasure, and is perceived to be expensive. Lu...
Read Full Post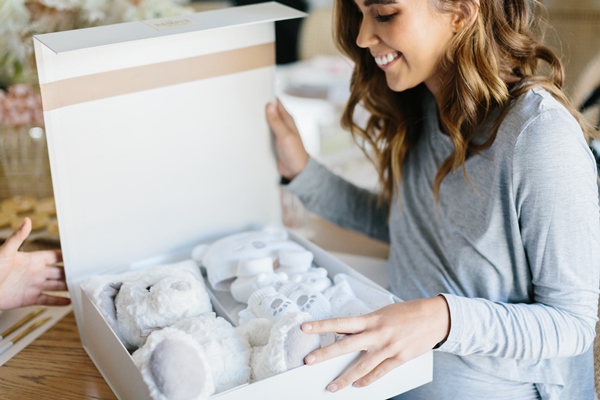 An adorable newborn baby is a magical gift and a wonderful time to treasure in life. A truly momentous oc...
Read Full Post
Celebrating a new life should be done with quality and luxury, which is why so many of our amazing customers turn to The Hamper Emporium to help them celebrate such a special time. Welcoming a newborn baby boy into the world is a fabulous experience and one that should be celebrated with only the finest of gifts.
Backed by our constant innovation and industry-leading partnerships with the most beautiful brands, The Hamper Emporium baby boy gift hampers offer an impressive choice when the time comes to celebrate his arrival with the lucky new parents. Each baby boy gift hamper comes beautifully presented in our custom baby boy gift boxes packed full of exquisite gifts for baby boys and some of our hampers even include special treats for the new parents too.
What Will I Find in The Hamper Emporium's Baby Boy Hampers?
Our selection of baby boy hampers contains a variety of products, this includes luxurious clothing, amazing toys and educational story books. Before we add any product to a baby boy hamper, it has to get The Hamper Emporium seal of approval. All items you can find in our baby hampers are therefore of the highest quality.

One of the brands that you will find in a variety of baby boy hampers is Marquise. Australian Marquise is a luxurious baby clothing brand that stands for quality and comfort. Each piece of clothing designed by Marquise is very comfortable for the baby, but also provides some easy dressing for the parents.

The Hamper Emporium baby boy hampers often contain gifts for the new parents too, something a little sweet or a little bubbly to help them celebrate in style. These combination hampers usually contain a nice selection of products for the baby boy, but also products for the parents such as champagne, biscuits or traditional cookies. For that reason, customers can use our baby boy gift hampers as a christening gift or as a baby gift for a baby shower.
Does The Hamper Emporium Provide Organic Gift Hampers For Baby Boys?
Here at The Hamper Emporium, you will also find a beautiful selection of organic gift hampers. For our organic baby hampers, we use quality brands such as EcoStore and Nature's Child. Both brands are known to produce sustainable baby care products, which do not contain any harmful chemicals. If you are buying a gift for parents who prefer organic baby products, you certainly cannot go wrong with an organic baby hamper from The Hamper Emporium.
What Benefits Do I Get When I Shop For Baby Boy Hampers On The Hamper Emporium?
There are several benefits that can be obtained by purchasing your baby hampers and christmas gift baskets 2019 from The Hamper Emporium. The first benefit is the fact that each baby hamper is accompanied by free standard delivery, so you will not have to pay extra delivery charges for your hamper.
The products in our hampers are also of the highest quality, so when you buy a gift from The Hamper Emporium you can be sure it will be appreciated. All hampers and the products inside are evaluated by The Hamper Emporium before they go on sale, so you will not find better anywhere else!