Beers of Australia Hamper
Brews, ales, nibbles and more
Presented in a custom-made wooden beer crate, take a tour around Australia's and New Zealand's finest breweries with this hamper's quality selection of beers, ales and lagers. Pair each with this hamper's quality nibbles for a treat that's fun to enjoy on your own or send to friends and family with FREE Australia-wide Delivery.
---
Beer & Cider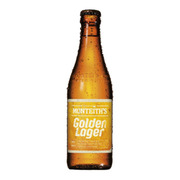 Monteith's Golden Lager 330ml (Greymouth, New Zealand)
With just enough hops for a crispness that makes it a really refreshing beer, this Golden lager has a smooth malty character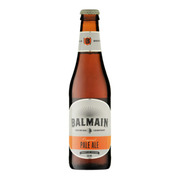 Balmain Pale Ale 330ml
The use of two speciality malts results in a wonderful golden copper colour followed up by a subtle caramel tone on the palate.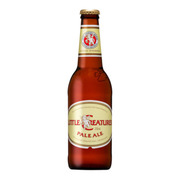 Little Creatures Pale Ale 330ml (Fremantle, WA)
A unique blend of premium hops drive an intense citrus and grapefruit aroma and flavour in this Pale Ale.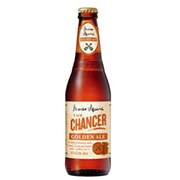 James Squire The Chancer Golden Ale 345ml
Fresh toasted grains of barley & wheat give it a rich amber colour, whilst new season Amarillo hops provide a restrained, bitter finish.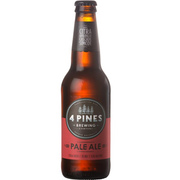 4 Pines Brewing Company Pale Ale 330ml (Brookvale, NSW)
Citrus and grapefruit overlay a malt background in this American-style Pale Ale that is a delightful shade of red. Family-owned brewery.
Savoury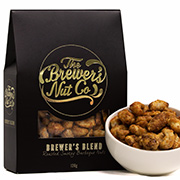 Brewer's Nut Co. Brewer's Blend BBQ Mixed Nuts 120g
Experience the warm earthiness of Brewer's Blend premium selection of crunchy mixed nuts, roasted in our signature Smokey BBQ Flavour.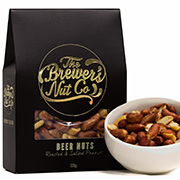 Brewer's Nut Co. Classic Beer Nuts 120g
Crack open a cold beer or cider and treat yourself to our delicious Aussie beer nuts; guaranteed to go down a treat.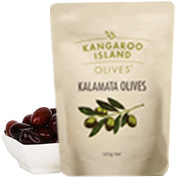 Kangaroo Island Olives Kalamata Olives 185g
Plump, juicy and bursting with flavour, Kangaroo Island Olives are 100% Australian. This is island produce at it's best.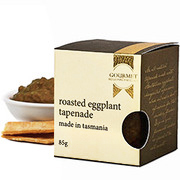 Gourmet Regional Roasted Eggplant Tapenade 85g
An all natural tapenade made with Australian eggplant, chargrilled capsicums, olive oil & a hint of cumin for that smokey flavour.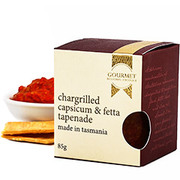 Gourmet Regional Chargrilled Capsicum Tapenade 85g
A delicious combination of Australian capsicums, chargrilled to perfection, fresh fetta cheese and olive oil. Handmade in Tasmania.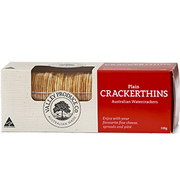 Valley Produce Cracker Thins Plain 100g
Versatile plain cracker thins from Valley Produce that are perfect with so many types of dips, spreads and condiments.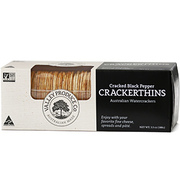 Valley Produce Cracker Thins Cracked Pepper 100g
Tasty Valley Produce Cracker Thins with a robust cracked pepper flavour that matches well with so many different options.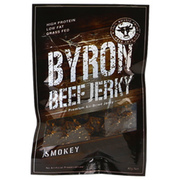 Byron Beef Jerky 'Smokey' 40g
Nestled in the quiet rolling foothills of the Byron Shire, is the home of this all natural, delicious jerky made from grass fed beef.
Also Included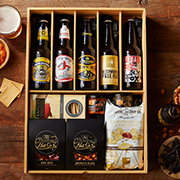 Handcrafted Wooden Box
A rustic wooden box with compartments for each beer, perfect for reuse as a benchtop storage unit in the home garage.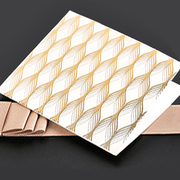 FREE Gold Gift Card
Write a personal message to your recipient and it will be presented in this luxury gift card with gold foil embossing.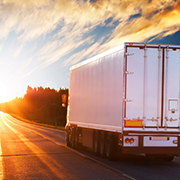 FREE Australia Wide Delivery
Delivered anywhere in Australia for free! See standard delivery times and Express upgrade options below.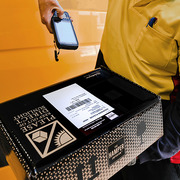 Comprehensive Track & Trace
Your parcel can be tracked as it is shipped anywhere in Australia. A tracking ID is emailed upon dispatch.
---
Standard Delivery - FREE
NSW, VIC, QLD metro areas
1 - 3 Business Days
TAS, SA metro areas
3 - 5 Business Days
Perth, Darwin & regional areas
5 - 8 Business Days
Express Delivery* - from $14.95 per hamper
Sydney Metro Area
Same Business Day
Melb, Bris, Adel, Perth, Can, NSW cities
Next Business Day
Darwin & outside of major cities
1 - 3 Business Days
*Delivery times based on orders placed before 1pm on the same or previous business day.
Visit our
Delivery page
for detailed delivery information.
Due to seasonal variations and exclusivity of our stock, items in hampers are occasionally substituted for products of the same or higher value and quality.
In the Mood for Some Outstanding Australian Beers? Discover Hamper Emporium's Beers of Australia Gift Hampers!
Belgium and Germany are countries best known for their delicious beers. However, Australia also has a selection of premium beers that taste just as delicious and are more than worthy to be added to our selection of unique gift baskets. If you are real beer lover, or looking for a suitable beer hamper for a beer-loving friend, one of our Beers of Australia gift hampers is not going to disappoint. Read on to discover which beers can be found in these gift hampers and learn the unique benefits they have to offer.
What Is So Special About Monteith's Golden Lager?
Monteith's Golden Lager is a delightful Australian beer with a dominant taste of hops and malts. However, the golden lager is made even more special by providing a finish of cashew nuts.

Monteith's Golden Lager from our Beers of Australia Gift Hampers goes remarkably well with a piece of smoked salmon or a piece of hard yellow cheese. In short, the perfect beer for gourmet gift baskets that are going to be served during a party or a special occasion.
Can You Give Me More Information On Little Creatures Pale Ale?
Little Creatures Pale Ale is made with a variety of hops throughout its brewing process. The hops used to create Little Creatures Pale Ale are obtained from various countries in the world, making this a truly unique brew that each craft beer lover is going to appreciate.

The Little Creatures Pale Ale is one of the many craft beers that has been added to the gourmet food gifts of the Hamper Emporium. To discover a unique gift for your beer loving friend, be sure to have a look at the other craft beers and order gift baskets from the Hamper Emporium's beer range today!
What About James Squire the Chancer Golden Ale from Hamper Emporium's Gift Hampers?
James Squire the Chancer is a good English-styled golden ale that is quite easy to drink. The flavour of this ale is predominantly tropical fruit, which makes it a great refreshing drink in the summer time, but also a great drink for the holiday season festivities. Due to its suitability during the festive season, the James Squire Chancer is the perfect gift and a great addition to one of our holiday gift baskets.
Why Did Hamper Emporium Choose Balmain Pale Ale?
Balmain Pale Ale is a release from the Balmain Brewery, who first started brewing their Australian craft beers in 2010. The beer pays tribute to the Australian brewing history and uses brewing methods and traditions to provide a beer that captivates craft beer. When it comes down to craft beer, Balmain Pale Ale is bound to give you the best value.
Can You Tell Me More About the Mallee Bull Beer?
Customers who prefer a strong craft beer will prefer Mallee Bull Beer above all else. Mallee Bull Beer is a strong beer, but maintains a high drinkability by implementing additional flavours such as biscuit and toffee. The biscuit and toffee flavours are derived from various malts and hops from the United Kingdom, combining the finest ingredients Australia and the United Kingdom have to offer. In conclusion, when you want to gift something unique to your beer loving friend, a gift box containing a Mallee Bull Beer may be the best idea.
Which Nibbles Can I Obtain When Choosing Hamper Emporium's beer of Australia Hamper?
In order to complement the beer flavours from all the craft beers in our Beers of Australia Hamper, Hamper Emporium added some premium nibbles from Australian and international gourmet product manufactures.

The Beers of Australia Hamper contains delicious nibbles such as Morgan & Albert's Premium Nibbles Brewer's Blend, Morgan & Albert's Premium Nibbles BBQ Peanuts, Baylies Epicurean Delights Plain Lavash, Jack's Black Label Beef Jerky, Native Australian Chip Company Honey Smoked BBQ & Wild Thyme and a delicious Gaea Sweet Sundried Tomato Tapenade.

Take a tour around Australia's and New Zealand's finest breweries with this gourmet hamper's quality selection of beers, ales and lagers. We travelled across our great Nation and the Tasman to bring you a collection of beers that exemplify the vast diversity of the land. Pair each with this hamper's quality nibbles for a treat that's fun to enjoy on your own or send to friends and family with FREE Australia-wide delivery.
Do You Have More Gift Basket Ideas?
On the Hamper Emporium you will find more than just food gifts, because our team also created a number of wine gift baskets, baby gift baskets, corporate gift hampers and so much more. We have a suitable gift for any occasion, so be sure to have a look at our entire catalogue before you make a decision.

Creating the perfect Australian beer hamper is no easy feat, so our hamper designer has exceeded all our expectations with the Beers of Australia Hamper. Naturally, the same care and eye for detail goes into all our beer hampers, so if you decide to choose one of our other beer hampers for your recipient, you can expect the same superior quality as found in the Beers of Australia Hamper. The beers may be different, but the quality stays the same!

Customers who need to choose a gift for a beer lover can also find a treasure trove of information about the beers in the product description of the hamper. Some beers that are included in our beer hampers have quite the history, or have a unique characteristic that your recipient will appreciate greatly. So, if you are familiar with the personal preferences of your recipient, or wish to delight them with interesting information about the beers included in our exquisite beer hampers, you can read through the information provided by the Hamper Emporium beforehand. Of course, we also welcome any questions you may have about the beers in this hamper. So, if you have read the product description, but still have a question about the beers included in a Hamper Emporium beer hamper, do not hesitate to contact us via your preferred contact method.

Liquor License: LIQP770016481