Premium BBQ Australia Hamper
Wine, spices, marinades and more
sold out
$149
RRP $179
SAVE $30 (17%)
This gourmet gift hamper offers everything you need to kick back at a BBQ with some delicious nibbles and a wonderful glass of red wine from the Barossa Valley. Includes FREE Shipping Australia-wide.
---
Savoury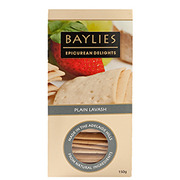 Baylies Epicurean Delights Plain Lavash 150g
The perfect Australian crackers for entertaining, because they can be served with a variety of dips and cheese platters.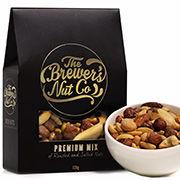 Brewer's Nut Company Premium Nut Mix 120g
A great selection of Brazilian nuts, cashews, hazelnuts and almonds from the professionals at the Brewer's Nut Company.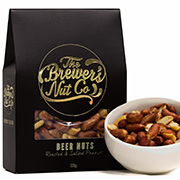 Brewer's Nut Co. Classic Beer Nuts 120g
Classic morish Australian beer nuts from Brewer's Nut Co. Ideal with a nice ice-cold beer or a generous glass of red wine.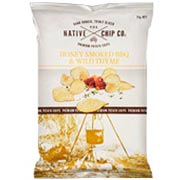 Native Australian Chip Company BBQ & Wild Thyme
Absolutely delicious chips with smokey BBQ flavours and hints of Australian wild thyme. The perfect with an ice cold cider or beer.
Gifts & Accessories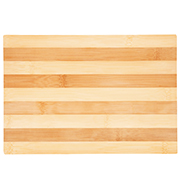 Random Harvest Chopping Board
Quality chopping board suitable to cut your vegetables and meats, also suitable as a cheese board.
Pantry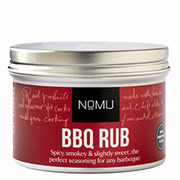 NoMU BBQ Spice Rub 55g
A spicy, smoky and sweet barbecue rub, the perfect addition to your summer barbecue party.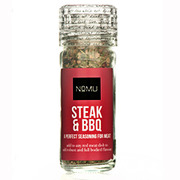 NOMU Steak & BBQ Grinder 45g
A robust blend of spices for all your steaks and barbecue meats, perfect for summer as well as winter cooking.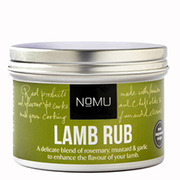 NoMU Lamb Rub 50g
A great combination of spices for your lamb dishes, which will taste even more delicious by bringing its natural flavour forward with the lamb rub.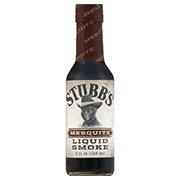 Stubb's Mesquite Liquid Smoke 142g
A great sauce for your barbecue meats, provides an excellent smoky flavour.
Random Harvest Roasted Capsicum Mustard 150g
Fresh mustard seeds with roasted capsicum, a great spice blend created by Random Harvest.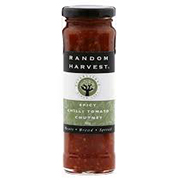 Random Harvest Spicy Chilli Tomato Chutney 160g
Delicious chutney with chilli and tomatoes.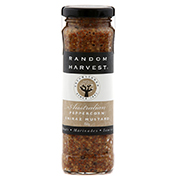 Random Harvest Peppercorn Shiraz Mustard 150g
Popular release from Random Harvest, often used on barbecue meats.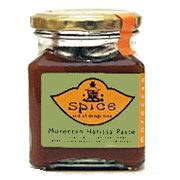 Spice Moroccan Harissa Paste 260ml
---
Standard Delivery - FREE
NSW, VIC, QLD metro areas
1 - 3 Business Days
TAS, SA metro areas
3 - 5 Business Days
Perth, Darwin & regional areas
5 - 8 Business Days
Express Delivery* - from $14.95 per hamper
Sydney Metro Area
Same Business Day
Melb, Bris, Adel, Perth, Can, NSW cities
Next Business Day
Darwin & outside of major cities
1 - 3 Business Days
*Delivery times based on orders placed before 1pm on the same or previous business day.
Visit our
Delivery page
for detailed delivery information.
Due to seasonal variations and exclusivity of our stock, items in hampers are occasionally substituted for products of the same or higher value and quality.
Get a BBQ-Crazed Recipient the Perfect Gift, Choose Hamper Emporium's Premium BBQ Australia Hamper!
Australians love their barbecues, so a good barbecue-orientated hamper could not be missing from Hamper Emporium's gift hampers range. One of our most exquisite barbecue gift hampers is the Premium BBQ Australia Hamper, which contains everything you need for a real Aussie BBQ. Are you planning to get one of these barbecue gift hampers for yourself or as a gift? Find out more about this great BBQ hamper below!
What Makes a Good BBQ Hamper?
The perfect barbecue gift hampers need to contain a selection of savoury nibbles, a good alcoholic beverage, food preparation tools and a wide selection of spices and rubs. Our Premium BBQ Australia Gift Hampers contain all these things and more, so there is plenty to take advantage of for real barbecue lovers.
Which Spices Can I Find in The Premium BBQ Australia Hamper?
Our Premium BBQ Australia Hamper contains spices and rubs from a variety of brands. These brands include NoMu, Stubb's, Spice and All Things Nice from South Africa, and Random Harvest. Each spice and rub can provide a very unique flavour to your barbecue meats and is bound to provide you with many great barbecue parties and a large amount of compliments from your guests.
Does the Premium BBQ Australia Hamper Contain Food Preparation Tools?
The Premium BBQ Australia Hamper contains one of the most essential food preparation tools for barbecues, a chopping board. The chopping board in the Premium BBQ Australia Hamper is provided by one of Australia's most renowned gourmet brands – Random Harvest. Our Random Harvest Chopping Board is made from the highest quality wood, ensuring that the chopping board is going to last for many barbecues. The chopping board can also be used to serve cheese platters or prepare foods in the kitchen. In short, an amazing gift for a foodie!
Which Alcoholic Beverage Can I Find in The Premium BBQ Australia Hamper?
Hamper Emporium's Premium BBQ Australia Hamper contains an excellent bottle of 2012 Rymill Coonawarra Cabernet Sauvignon. The Rymill Cabernet Sauvignon is an outstanding blend of plums and blackberries, making it a great wine to accompany barbecue meals.
Which Savoury Nibbles Are Best Suited for My Barbecue?
A real Aussie barbecue also needs a nice selection of savoury nibbles. Fortunately, you can count on Hamper Emporium's Premium BBQ Australia Hamper to provide you with the best savoury nibbles for any barbecue. Inside our Premium BBQ Australia Hamper, you can find a selection of savoury nibbles from big brands such as Baylies Epicurean Delights, the Brewer's Nut Co and Native Chip Company. Our nibbles selection consists of delicious sea salt chips, crackers, beer nuts and classic barbecue nuts.

All these nibbles are perfect for a barbecue with family and friends. Customers interested in additional supplies for their barbecue should also have a look at the other hampers available on the Hamper Emporium. In addition to our Premium BBQ Australia Hamper, customers can also find exceptional beer hampers and cider hampers. These hampers will go perfectly with any barbecue you have planned this year.
Experience the Ultimate Barbecue with the Premium BBQ Australia Hamper
Are you going to a barbecue soon and do you need a gift for the host? Then there is only one obvious choice, the Premium BBQ Australia Hamper. This beautiful hamper contains a number of items that are perfect for a good, traditional Australian barbecue. Spoil the recipient and everyone attending this barbecue with one of these gift hampers.
Delicious Savoury Snacks
The Premium BBQ Australia Hamper has a large amount of snacks that are perfect for a barbecue and even a chopping board to help with preparation. This tasty hamper contains European crisp crackers, almonds & macadamias, different flavoured chips, peanuts, pistachios and a range of mustards.The tastes of these snacks vary considerably, going from spicy chilli to traditional salted potato chips and even a lamb rub to spice up your meat.
An Amazing Variety of Sauces
The Premium BBQ Australia Hamper has a wide variety of sauces that will work incredibly well with the meats on the barbecue or grill. This hamper has delicious Random Harvest Sauces and NoMU rubs. In short, your barbecue would not be complete without this range of sauces and spices. There an so many treats included in each of the Hamper Emporium's hampers.

Our Premium BBQ Australia has recently been updated with a wonderful new product, more specifically a Spice Moroccan Harissa Paste. This new product brings a lot more life and spice to your favourite barbecue meats. It can be used on lamb, beef, chicken and seafood, so no matter what your recipient's favourite barbecue meat is, this hamper will always provide some extra spice to liven things up. Naturally, recipients can still count on the classics that made this hamper so popular amongst barbecue-loving recipients; this includes the NoMu Lamb Rub, NoMu BBQ Spice Rub and a large selection of fresh nibbles that will make anyone's mouth water!

Another reason to obtain this exquisite hamper from our range of premium gift hampers is the bottle of 2012 Rymill Coonawarra Cabernet Sauvignon, another new addition to this classic hamper. To keep wine collectors and connoisseurs happy, our hamper designer regularly searches for new releases with an excellent score from renowned wine reviewers. The 2012 Rymill Coonawarra Cabernet Sauvignon certainly met those requirements, so adding this wine to the Premium BBQ Australia Hamper was not a difficult decision. Since the dry tannins of this wine complement red meats perfectly, we certainly recommend trying this exquisite release during your next barbecue!