2012 Pepperjack Shiraz by Saltram of the Barossa 750ml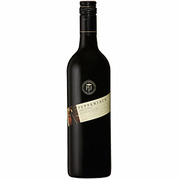 Combination of traditional and modern techniques comes together and rich and honest wine. Respecting traditional techniques and intertwining modern recipes, the birth of a rich and honest wine comes to life. Made in Australia, with essence of fruit and earthy tones speaks volumes of rich flavour.
Exquisite red wine with perfect balanced flavours of plum, blackberry and earthy notes. Made in South Australia. An excellent red wine that reflects modern South Australian Shiraz, created by Saltram Wines.
Is Shiraz Your Preferred Drink? Discover the 2012 Pepperjack Shiraz in Hamper Emporium's Gift Hampers!
Shiraz is a very popular drink in Australia, so a good bottle of this delicious beverage could not be missing from Hamper Emporium's range of gift hampers. The Shiraz we have chosen for our range of gift hampers is the 2012 Pepperjack Shiraz, an excellent choice for people that love classic Australian Shiraz.
Who Created the 2012 Pepperjack Shiraz?
The 2012 Pepperjack Shiraz from Hamper Emporium's gift hampers is made by Saltram. Saltram is a wine house that focusses on wines and Shiraz from the Barossa Valley, which means they bring some of Australia's best Shiraz flavours to the consumer.
We also need to mention that the cellar doors of the Saltram winery have seen a lot of celebrated winemakers over the last 150 years. Two of the most celebrated wine families with ties to Saltram are the Salters and the Dolans. Each of these families had a profound impact on the Australian wine industry and contributed to the success the winery has today.
What Wine Labels Does Saltram Have?
As you may know already, most of the wine houses used by Hamper Emporium own more than one wine label. A good example of this is Brown Brothers, who owns additional wine labels such as Tamar Ridge and Devil's Corner.
Saltram winery also has several labels, which they use to release their most excellent wines and Shiraz. Famous labels coming from the Saltram winery are "The Journal", "Single Vineyard", "No. 1", "Winemaker's Selection", "Mamre Brook", "1859" and "Mr Pickwiek's".
Can You Elaborate on the 2012 Pepperjack Shiraz?
The 2012 Pepperjack Shiraz is the perfect drink for Australian red wine fans. The Shiraz has an appearance that has been influenced heavily by dark fruits, coming from the rich vineyards of Australia. The fruity Shiraz also has a beautiful oak integration, which ensures that this Shiraz is seen as a real classic for all Shiraz lovers.
Saltram's 2012 Pepperjack Shiraz can be kept in your wine cellar for a couple of years, so wine collectors will also appreciate a gift hamper with one bottle of Saltram's 2012 Pepperjack Shiraz.
Which Gift Hampers Contain the Saltram 2012 Pepperjack Shiraz?
Customers interested in the 2012 Pepperjack Shiraz can find this exquisite bottle of Australian drink in one of our exclusive barbecue hampers. The reason why Hamper Emporium added the 2012 Pepperjack Shiraz to barbecue hampers is quite simple, considering the fact that a 2012 Pepperjack Shiraz is the perfect drink to accompany a good piece of barbecue meat.
When you purchase one of our barbecue hampers with the 2012 Pepperjack Shiraz, you will also get additional products that can complement your barbecue. Our Red Wine & BBQ Hamper and the Premium BBQ Australia Hamper contain a large amount of spices, delicious barbecue nibbles and even food preparation tools. In short, all the items you need for a successful barbecue.
For more outstanding Shiraz releases, please refer to Hamper Emporium's full range of gift hampers. In our range, you will find additional Shiraz options, including good bottles from renowned winery Brown Brothers.
Red Wine & BBQ Hamper
Gorgeous red wine that places supple dark fruit flavours to the forefront, an absolute favourite for lovers of full-bodied Australian wines.