Christmas Gift Hampers 2015
Author: Nicole Adler Date Posted:13 October 2015



Customers looking for Christmas gift hampers for 2015 are in the right place! Each year, the Hamper Emporium selects some of the finest gourmet products from all around the world, providing you with quality Christmas hampers that are loved by everyone. Curious what we have in store for you this year? Read on to discover some of the Christmas hampers for 2015!
Which Champagne Christmas Hamper Would You Recommend For 2015?
Hamper Emporium has several champagne Christmas hampers that fit the holiday season perfectly. From this selection of champagne Christmas hampers, we can certain recommend our Luxury Chocolate & Champagne hamper, containing a gorgeous Veuve Clicquot Yellow Label.
The Veuve Clicquot Yellow Label comes from the Veuve Clicquot champagne house. It is based on fifty to sixty different growing areas, providing a champagne with a truly unique taste palate.
Veuve Clicquot Yellow Label Champagne has a fruity aroma when it comes straight from the champagne house. However, if you allow the champagne to age for a few years, you will get an exquisite aroma of brioche and vanilla. The Veuve Clicquot Yellow Label Champagne is therefore suitable for both champagne collectors and champagne enthusiasts.
In addition to the champagne, recipients will also get additional high-quality products in this Christmas hamper. The Luxury Chocolate & Champagne hamper also contains various handmade Butlers chocolates, known for their creaminess and full flavour. If you want an additional snack on top of that, you can also try some exquisite Maison Fossier French Palmier Pastries or the Morgan & Albert's Brown Sugar Candied Peanuts.
Which Chocolate Christmas Hampers Can You Recommend For 2015?
Chocoholics will not have to worry this year, because Hamper Emporium has created a very fine selection of chocolate Christmas hampers. In our extensive range, you will be able to take advantage of exquisite chocolate brands such as Butlers, Willie's Cacao and Fardoulis.
Customers who are crazy about chocolate should try our Champagne & Christmas Chocolates Hamper this year. In this hamper, you can find all three high-quality brands that Hamper Emporium provides in their range of Christmas hampers.
The first chocolate brand you can enjoy is Butlers, an Irish chocolate manufacturer with plenty of history. The company was founded by Marion Butler, who named her first chocolates "Chez Nous Chocolates". Butlers chocolates have been popular since the very beginning and are considered the number one chocolates in Ireland. When you prefer handmade chocolates over mass-produced chocolates, you will certainly appreciate chocolates coming from this brand.
Another chocolate option you can find in our Champagne & Christmas Chocolates Hamper is Willie's Cacao. The Willie's Cacao brand is mainly known to work with exotic cacao beans, which results in some extraordinary flavours. When you choose this hamper, you can count on a Willie's Cacao chocolate bar made with Peruvian cacao, hazelnut and raisins.
Traditional chocolate lovers will not feel abandoned either, since the Champagne & Christmas Chocolates hamper also contains Fardoulis chocolates. Fardoulis has been creating chocolates since the eighties and is probably the best known Australian chocolate brand. If you like chocolates that simply melt in your mouth, and that contain a good amount of cacao solids, be sure to try these Fardoulis chocolates this Christmas.
Which Whisky Christmas Hampers Can You Recommend for 2015?
Hamper Emporium does not only select great champagnes and wines for their range of hampers, because you can also count on us for some great whisky! In our 2015 range of Christmas hampers, you will find the Glenmorangie Scotch Whisky Hamper, a real recommendation for true whisky lovers.
The Glenmorangie Scotch Whisky Hamper comes with a single malt Glenmorangie whisky and a bunch of gourmet treats that complement the single malt perfectly. We also need to mention that the Glenmorangie whisky is quite popular all around the world. It has a unique fruity taste and aroma, which was delivered by letting the whisky mature for approximately ten years.
Our selection of savoury treats in this Christmas hamper is also a recommendation on its own, because you can find exquisite products such as the Comtesse du Barry Terrine De Champagne Aux Noisettes, Le Cordon Blue Paris Green Olive Spread with Fennel, Baylies Gourmet Crackers with Sesame Seeds, Rick Stein's Savoury Oat Biscuits with Cornish Sea Salt and Valley Seed Crisps with Figs and Olives.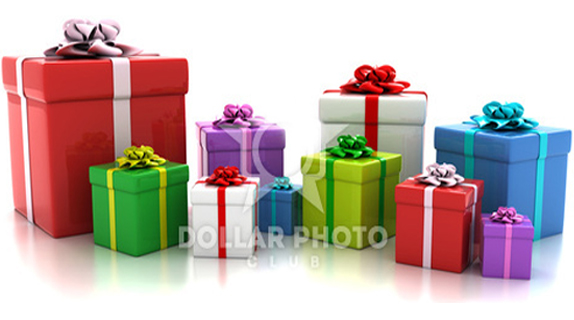 Which Beer Hampers Can You Recommend For 2015?
We also have a very nice selection of beer hampers this Christmas, something beer lovers all across Australia are bound to appreciate. Customers can choose a selection of Australian beers, but also hampers containing beers from all around the world. It all comes down to the preference of the recipient.
One of the beer hampers we can put forward this year is the James Squire Ale Hamper. The James Squire Ale Hamper is very suitable as a Christmas gift for beer lovers and contains some of the finest beers from the James Squire brewery, this includes The Chancer Golden Ale, Stow Away India Pale Ale, The Constable Copper Ale, The One Fifty Lashes Pale ale and the Nine Tales Amber Ale.
The James Squire beers are all named after the adventures of Australia's first brewer, James Squire. Every beer has a tale to tell, so be sure to check the background of each beer as you drink it.
In addition to the great beers from the James Squire brewery, customers can also enjoy some savoury nibbles that are provided with this hamper. Savoury nibbles included in the James Squire Ale Hamper are Morgan & Albert's Premium Nibbles, Thomas Chipman Organic Potato Chips, Random Harvest Tapenade, Baylies Epicurean Delights Plain Lavash and Jack's Black Label Beef Jerky.
Can I Get A Personal Recommendation For 2015 From the Hamper Emporium Team?
Would you like some personal advice on your 2015 Christmas hamper? Do not hesitate to contact Hamper Emporium on 1300 459 452 and get some personal advice. You can also send your request to sales@thehamperemporium.com.au and a member of our staff will respond with a recommendation as soon as possible.