Consider These Christmas Gift Baskets for Christmas 2017!
Author: Nicole Adler Date Posted:1 July 2017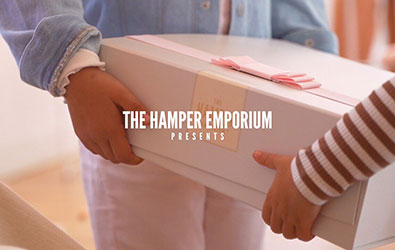 Even though we have many dedicated Australian Christmas hampers to choose from this year, we often recommend Australian Christmas hampers outside of our main range too! Since many people pick traditional Australian Christmas hampers as a gift, you can truly surprise someone with a unique collection of gourmet products, beers, and wine. Curious what you could be presenting to your recipient this year? Check out our recommended Australian Christmas hampers below!
Premium United Nations of Beer Hamper
One of our Australian Christmas hampers that could be a consideration is the Premium United Nations of Beer Hamper, which contains some of the most renowned international beers that are otherwise hard to get.
To prove the superior reputation of the beers inside, all we have to do is mention one of the beers from our Premium United Nations of Beer Hamper – Chimay White Trappist. The Chimay White Trappist is a beer brewed by one of the last abbeys. Abbey beer is now a rare occurrence, because there are not that many places left where genuine monks brew beer. Fortunately, you can always count on a classic Chimay from Belgium or the La Trappe Blonde from the Netherlands.
Of course, there are more renowned beers inside this hamper that could appeal to your beer-loving recipient too; this includes the Menabrea Birra Lager, Hoegaarden White Beer, La Trappe Blonde, and Bitburger Premium Beer. All these beers are accompanied by delicious savoury treats too, so your recipient is undoubtedly doing to enjoy the Premium United Nations of Beer Hamper during the holidays.
Veuve Rosé with Personalised Leather
Customers in need of a gift hamper for a female recipient during the holidays could consider the Veuve Rosé with Personalised Leather. Inside this hamper, your recipient will find an exquisite selection of gifts with a pink theme. Some of these gifts can be personalised too, which adds a lot more value to your holiday gift.
The Veuve Rosé with Personalised Leather contains a new bottle of bubbly that was not available in our range of Christmas hampers before, more specifically the Veuve Clicquot Rose. The Veuve Clicquot Rosé is made by the renowned French champagne house Veuve Clicquot. It is the perfect rosé for champagne lovers, because it features a delicate bubble, a bright pink colour and a medium body!
Cape Mentelle Shiraz & Chocolates
If you want to play it safe during the holidays, you could also choose one of our bestsellers. One of our bestsellers that guarantees success is the Cape Mentelle Shiraz & Chocolates. Inside this gift hamper, recipients can find a lovely selection of Morgan's nibbles, but also a bottle of shiraz the recipient is never going to forget.
The 2013 Cape Mentelle Shiraz inside this hamper is an award-winning Margaret River Shiraz. It is made by one of the best-known wineries in Australia, more specifically Cape Mentelle. With the 2013 Cape Mentelle Shiraz, the Cape Mentelle winery could create the perfect French-Australian wine blend. Therefore, this wine should be in the wine cellar of any wine lover or collector.
Australia's Finest Sparkling & Chocolates
A good sparkling wine is also a good gift for the holidays, so we can also recommend Australia's Finest Sparkling & Chocolates. Inside this gift hamper, recipients can find a bottle of the finest Australian sparkling wine – the Brown Brothers King Valley Pinot Noir Chardonnay NV.
The Brown Brothers King Valley Pinot Noir Chardonnay NV is a great aperitif, but it is also complex enough to be enjoyed with some gourmet meals. With this sparkling wine, Brown Brothers have proven that a sparkling wine can be a lot more than just a pleasant appetiser, since the complexity of this wine is truly something to be admired.
To ensure a great blend of flavours inside Australia's Finest Sparkling & Chocolates, our hamper designer also added some additional gourmet products to delight your recipient; this includes Butlers Handmade Chocolate Collection, Willie's Peruvian 70% Dark with Hazelnut & Raisin, Byron Bay Cookies Triple Choc Fudge Box, Morgan's Dark Chocolate Coffee Beans, and Morgan's Lux Chocolate Fruit & Nut Mix. In conclusion, many treats that give an outstanding gourmet experience during the holidays.
Beers of Australia Hamper
If your recipient prefers Australian beers over others, then you might want to consider giving your recipient one of our Beers of Australia Hamper. Inside this exquisite hamper, you can find classic Australian beers such as Monteith's Golden Lager, Balmain Pale Ale, Little Creatures Pale Ale, Mildura Brewery Mallee Bull Beer, and James Squire the Chancer Golden Ale. The perfect combination of beers for anyone who prefers Australian quality.
To ensure the beers are enjoyed in the right way, our hamper designer also added a number of savoury treats inside the Beers of Australia Hamper. Some of the Australian brands you will find inside this hamper include Morgan & Albert's and Baylies Epicurean Delights, which immediately tells you that you can expect true premium quality from this hamper.
Pure Indulgence Hamper
Pampering a female recipient is also possible with our Pure Indulgence Hamper, since this hamper contains countless biscuits, sweets, chocolates, champagne and some high-quality cosmetics from MOR. The MOR Cosmetics included in the Pure Indulgence Hamper are the MOR Blood Orange Body Butter, the MOR Belladonna Hand Cream, MOR Marshmallow Hand Cream and MOR Snow Gardenia Hand Cream. Each of these products has a trademarked fragrance, but also many nourishing ingredients that can keep your recipient's skin in excellent condition!
Do Not Forget to Check Our New Christmas Gift Baskets!
Our hamper designer always creates new hampers for a specific celebration every year; this includes a separate range of Christmas gift baskets. So, even if you already familiarised yourself with our current range of holiday hampers, there is always something new to discover at the Hamper Emporium.
Customers can also get advice on Christmas gifts by contacting the Hamper Emporium team. Our team can always provide you with some gift recommendations, even if you have little information available about your recipient. Therefore, be sure to use this service if you get stuck while Christmas shopping.