What Australian Christmas Hampers Are the Best Gifts for Mum This Festive Season?
Author: Emily McWaters Date Posted:30 May 2019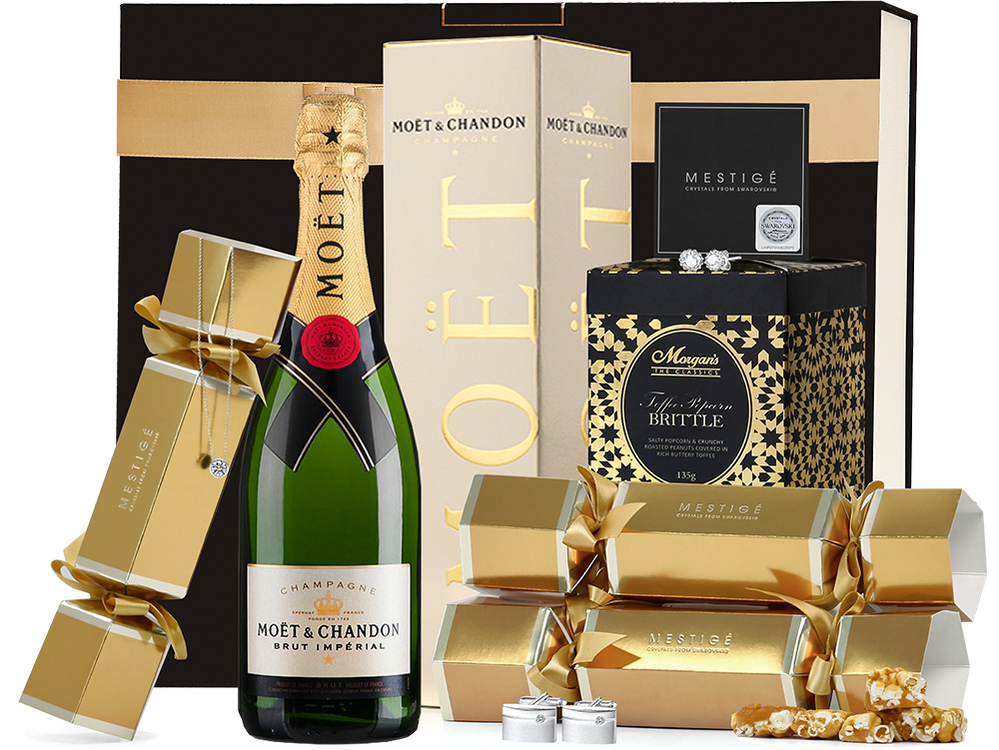 Your mum deserves the world at Christmas. Every action and step she takes places you, first and foremost, in her heart and mind.
The Hamper Emporium has curated a specialty range of Christmas hampers that are perfectly suited to extending and returning the love to your adoring mum.
There's an exquisite selection of gift hampers filled with gourmet foods, fine wines, leading Champagnes and premium spirits. Gift givers will also find an irresistible range of chocolate hampers, complete with artisan-made chocolates, sweet nutty treats and melt-in--the-mouth shortbreads, cakes and biscuits.
Mum melts your heart on a daily basis, so show her your loving appreciation with the gift of supreme sweet-and-savoury gourmet items, the finest wines and so much more at The Hamper Emporium.
Jump online today and choose, order and send your deluxe Christmas hamper with free Australia-wide delivery. At The Hamper Emporium, mum is most definitely the word for the festive season and beyond.
No one compares to your mum. She brought you into the world and has showered you with unconditional love and affection ever since.
Mums deserve only premium gift hampers and products at Christmas, Mother's Day, birthdays and for all other special occasions.
The Hamper Emporium recognises the innate value of your mum to your wellbeing and her irreplaceable quality in your heart with a range of Christmas hampers that are tailor made to make mum's day.
What to put in a Christmas hamper for mum?
Luxurious riches abound in the range of premium products you can effortlessly offer your mum at The Hamper Emporium.
There are superb and highly recommended local wines, world-famous Champagne brands, the finest spirits, even craft beers and ciders.
Mums love to nibble on sweet and savoury treats, and The Hamper Emporium offers an endless selection of artisan-made crackers, gourmet tapenades, tempting pastes and spreads, kalamata olives, premium roasted nuts, and so much more.
The Hamper Emporium also puts the Christmas mood into their expertly sourced gourmet foods with a range of premium items that are tailor made for festive celebrations. Handmade Christmas cakes, mince pies, butterscotch sauce, cranberry relish, buttery and macadamia shortbreads, exquisite chocolates and confectionery galore hail the festive spirit in taste-tempting style. There are even designer Christmas bonbons that are filled with Swarovski crystals that reflect mum's shining qualities in your heart and soul.
What is the best Christmas hamper for mum on your range?
Christmas hampers with sparkle and artisan flair abound at The Hamper Emporium.
Your mum would simply love the flavours to savour in the Moet Christmas Hamper. Fine French bubbles in the bottle of Moet & Chandon Brut Imperial, artisan-made sweet nutty treats and gold-encased Mestige Christmas crackers, complete with Swarovski crystal jewellery, are the glittering prize in this exquisite Christmas hamper.
For foodie mums, you can't surpass the Gourmet Christmas Treats Hamper, for its abundant quantity and supreme quality. This specialty selection is brimful of luxurious food items comprising distinctly festive flavours. Handmade Christmas cakes, buttery shortbreads, nutty brittles, fig syrup, tempting sauces, relishes, and more, will be the icing on the cake for your loving mum this Christmas.
Are chocolate hampers good Christmas gifts for mum?
Mums are made for sweetness and The Hamper Emporium offers an irresistible range of chocolate hampers this Christmas that have mum's name on them.
The Sweet Bites Hamper, which is priced to match, is a taste-tempting triumph. This deluxe selection offers an endless supply of artisan chocolates, chocolate truffles and chocolate-covered nuts and berries. There are also delectable nutty brittle and a rich salted-caramel sauce for mum and the whole family to slather over ice cream and all your dessert delights this Christmas.
Why choose The Hamper Emporium for Christmas hampers for mum?
The Hamper Emporium is your online gift retailer for all your Christmas hampers for mum. With more than 12 years' experience in premium gift giving and an expert team that is dedicated to special-occasion celebrations, The Hamper Emporium is set to make your Christmas sparkle.
The extensive range, premium choice and innate luxury are part and parcel of every abundant gift hamper offering at Christmas time, for birthdays, anniversaries and all gift-giving occasions.
The Hamper Emporium also provides personalised online customer service, should you require one-on-one guidance for all your Christmas hamper gift ideas.
Your deluxe surprise packages for mum and every gift recipient always make a statement at The Hamper Emporium.
All Christmas hampers arrive beautifully presented and professionally gift-wrapped in their keepsake gift box, complete with its complimentary gift card for you to personalise.
With free Australia-wide delivery for all gift hampers and products purchased online, as well as an express delivery option for a small fee, luxurious gift giving is the name and aim at The Hamper Emporium.