The Ultimate Australian Food Hampers for Chocoholics This Christmas!
Author: Nicole Adler Date Posted:23 March 2019


Are you looking for a Christmas hamper for a recipient who adores chocolate? Then you are in the right place at Hamper Emporium, because we have a nice selection of Australian food hampers available, filled with the most delectable chocolates. Whether you like creamy Butlers Irish Chocolates or a nice selection by Ernest Hillier, our selection of Australian food hampers will certainly please.
What Chocolate Brands Does Hamper Emporium Use for Their Selection of Australian Food Hampers?
Only the very best is good enough for our selection of Australian food hampers and for that reason we have picked some of the best chocolates brands in the worlds, more specifically Butlers Irish Chocolate, Willie's Cacao and Ernest Hillier.
Customers who like creamy chocolates will certainly appreciate the Australian Ernest Hillier chocolates. Ernest Hillier is known for their chocolate-covered treats, which contain authentic Australian flavours. Since their treats match the holiday season perfectly, a stunning selection of Ernest Hillier chocolates could not be missing from our Australian food hampers this year.
Another great brand we regularly incorporate in our selection of Australian Christmas hampers is Butlers Irish Chocolates. The Butlers Chocolates brand was created by Marion Butler in 1932, a woman who took Irish chocolates to a whole new level. Her first creations were called "Chez Nous Chocolates" and enjoyed worldwide success. In present day, Butlers Irish chocolates is known for its handmade quality and exquisite flavours.
When you want something extraordinary, we can definitely recommend Willie's Cacao in our range of Australian Christmas hampers. If you are shopping for a recipient who likes new chocolate combinations, Willie's Cacao will be your best bet. Willie's Cacao is famous for new chocolate flavours and combinations, so if you are in the mood for something truly spectacular, we recommend having a look at one of our Australian Christmas hampers containing Willie Cacao chocolates!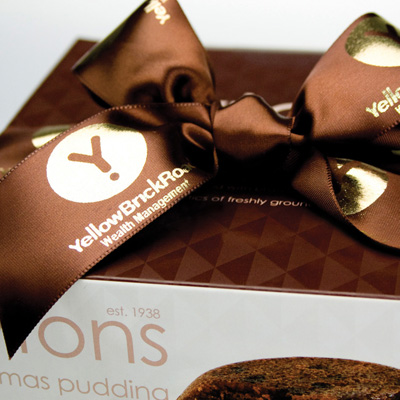 What Australian Christmas Hampers Containing Chocolate Can Hamper Emporium Recommend?
There are several Australian Christmas hampers we can recommend today, especially given the fact that all our chocolate hampers contain some of the finest chocolates in the world.
The first hamper we would like to put forward is our Christmas Delights Hamper, an excellent combination of high quality chocolates and savoury nibbles. When you choose our Christmas Delights Hamper, you will be spoiled with countless traditional Christmas treats. On top of that, you also get some of the finest chocolates from Butlers and Willie's Cacao. From Willie's Cacao you will get an excellent hazelnut & raisin, ginger and lime, and from Butlers their most exquisite handmade chocolates.
Do you like to combine your chocolate experience with a nice alcoholic beverage? Then you will not be disappointed in the Christmas Delights Hamper from our best Christmas hampers collection, because this hamper also comes with a Devil's Corner Tasmanian Pinot Noir. The Devil's Corner Tasmanian Pinot Noir has an excellent fruitiness that goes well with both savoury nibbles and unique chocolate blends.

Customers looking for our most luxurious chocolate hamper in the best Christmas hampers collection can also go for the Luxury Chocolate & Veuve Hamper. The Luxury Chocolate & Veuve Hamper comes with the best handmade chocolates from Butlers Irish Chocolates, but also with a Veuve Clicquot Yellow Label NV Champagne. The Veuve Clicquot works well with the chocolates in this hamper, but also has a very unique taste on its own. Veuve Clicquot Yellow Label NV Champagne provides customers with a flavour of buttered toast, brioche and biscuits. In short, the perfect champagne to celebrate Christmas with.
Looking for a hamper with the finest chocolate-covered treats from Morgan's? Then we can recommend our Australia's Finest Sparkling & Chocolates from the best Christmas hampers collection! As the name already suggest, our Australia's Finest Sparkling & Chocolates contains the best Australian chocolates and sparkling wine.
The Australian sparkling wine in our Australia's Finest Sparkling & Chocolates Hamper is delivered by Brown Brothers. Brown Brothers Methode Traditionelle King Valley Pinot Noir Chardonnay from our best Christmas hampers collection is one of the best sparkling wines coming out of Australia. It obtained an amazing 93 points from James Halliday and you will find it hard to discover a person who does not enjoy this particular wine.
At the Hamper Emporium, we also have dedicated chocolate hampers for women in our best Christmas hampers collection. When you are searching for the perfect Australian luxury gift hampers for a female recipient, we can recommend going for our Pure Indulgence Hamper, a combination of cosmetics, champagne and chocolates. Three magic words women love to hear.
The Pure Indulgence Hamper contains chocolates from Willie's Cacao as well as Butlers Chocolates. By choosing the Pure Indulgence Hamper, you can therefore enjoy Willie's Cacao El Blanco Venezuelan Pure White Chocolate, but also Butlers Handmade Chocolates.
In addition to great chocolate, the female recipient will also appreciate the items from MOR Cosmetics. Our Pure Indulgence Hamper provides the recipient with a MOR Blood Orange Body Butter, but also with a beautiful MOR Gift Set from their successful Marshmallow line.
Last but not least, the recipient will also be able to enjoy one of the best champagne's in the world, more specifically the Moet & Chandon Brut Imperial NV. When you taste Moet & Chandon Champagne, you will be able to savour a perfect blend of Pinot Noir, Pinot Meunier and Chardonnay!
Can I Contact Hamper Emporium for Chocolate Hamper Advice?
Customers can contact the Hamper Emporium if they require any advice on their hamper selection. We can also answer any questions you may have about our Australian luxury gift hampers, so do not hesitate to contact us when you need to do so.
Of course, there are some special deals we mention before we leave you to your shop today. During the holiday season, customers can take advantage of a free delivery on Australian hampers. So, if you pick one of our Australian luxury gift hampers, be sure to select the free standard delivery option before the checkout.
Ordered your Australian luxury gift baskets a little late this year? No worries, because the Hamper Emporium will deliver all its Australian luxury gift hampers up to Christmas Eve. So, even if you have forgotten, you will still be able to get your recipient a marvellous present.