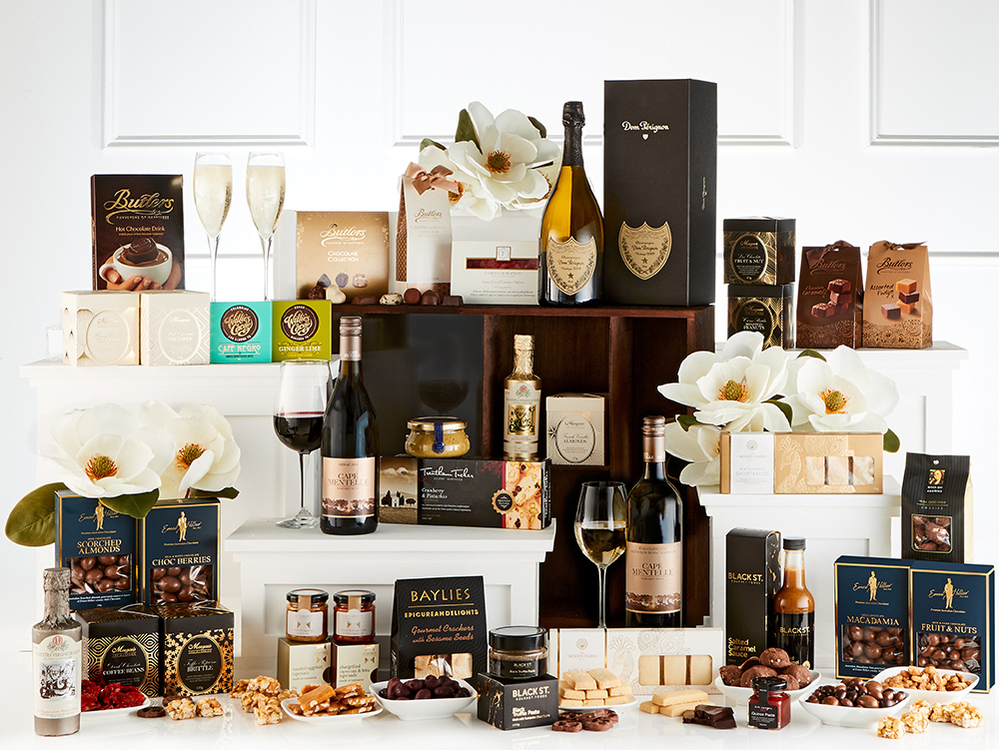 The Emporium Hamper
Gather One Gather All With Our Mega Festive Hamper
In stock | Ships now
$849
The ultimate Christmas celebration is easy with this giant Christmas hamper packed full of exceptional gourmet fare and delicious artisan treats, not to mention fabulous wine for all to enjoy. Perfect for sharing with family and friends or for celebrating the festive season at the office. Featuring a custom handcrafted wooden hamper box packed full of treats both sweet and savoury and includes FREE Australia-wide Delivery.

own it now, pay later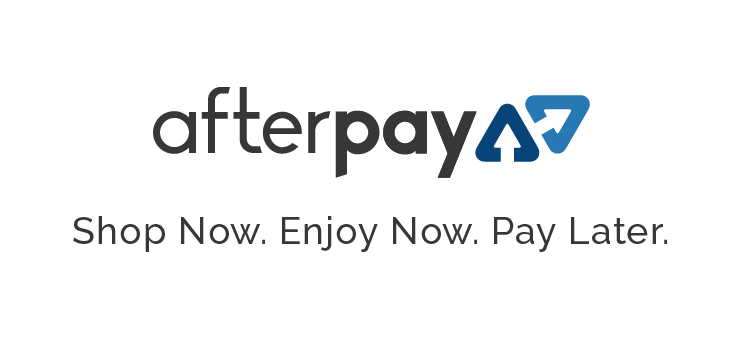 ---
Savoury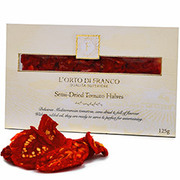 L'Orto Di Franco Semi-Dried Tomato Halves 125g
With no oil added, these beautifully semi-dried Italian tomato halves will bring life to soft cheeses like Australian brie or a creamy feta.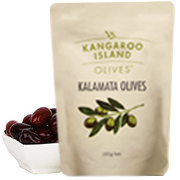 Kangaroo Island Olives Kalamata Olives 185g
Grown and made on Kangaroo Island using organic farming practices, these gorgeous Kalamata olives will bring life to your next platter.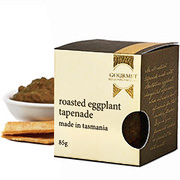 Gourmet Regional Produce Roasted Eggplant Tapenade 85g
This Tasmanian made tapenade made from plump ripe eggplants, roasted until they're just right is a real winner on a gourmet spread.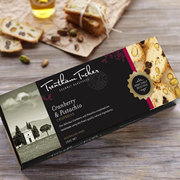 Trentham Tucker Cranberry Pistachio Crispbread 150g
A gorgeous mix of pistachio and cranberry that's crunchy and perfect with creamy soft cheeses like a double brie or camembert.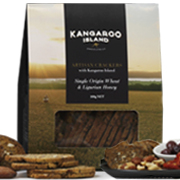 Kangaroo Island Produce Co Artisan Crackers 100g
Artisan Crackers made with Kangaroo Island single origin flour, a premium quality grain that is safe & traceable.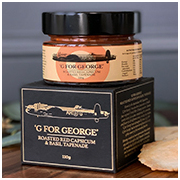 Regimental Condiment Co Roasted Capsicum Tapenade 85g
With a nod to 'G for George' of World War II fame, this delicious tapenade is packed full of flavour to delight their tastebuds.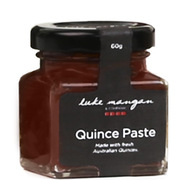 Luke Mangan Quince Paste 60g
Luke has produced a balanced fruit paste that is a simply outstanding match to any quality cheese platter. Delicious!
Biscuits & Sweets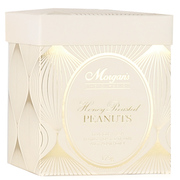 Morgan's Honey Roasted Peanuts 175g
The crunch of the peanuts adds vibrant texture and the delicious 100% Australian honey simply delights.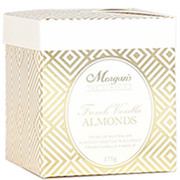 Morgan's French Vanilla Almonds 175g
Savour the joy that is French Vanilla roasted Australian Almonds expertly made in Sydney by Morgan's.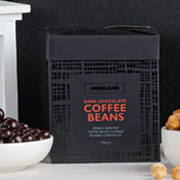 Morgan's Dark Chocolate Coffee Beans 175g
Rich 50% cocoa chocolate coats quality coffee beans for a delicious snack coffee lovers will adore.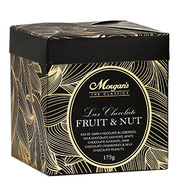 Morgan's Lux Chocolate Fruit & Nut Mix 175g
Made in Sydney with the finest fruit and nut selection, expertly coated in smooth chocolate by Morgan's.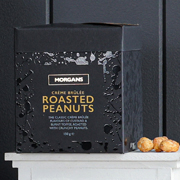 Morgan's Crème Brûlée Roasted Peanuts 175g
Lovingly made in Sydney to celebrate the joy of crème brûlée Christmas delights by Morgan's.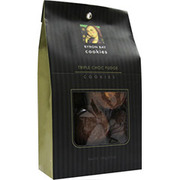 Byron Bay Cookie Triple Choc Fudge Bag 150g
Inspired by the joy that is Byron Bay, this exquisite cookie offers rich, sweet flavours they'll savour.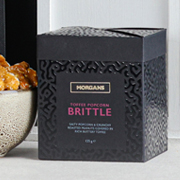 Morgan's Toffee Popcorn Brittle 135g
It's a journey of delicious flavour with buttery toffee and crunchy peanuts roasted to perfection; the ultimate tasty combo.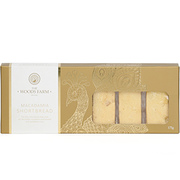 The Woods Farm Macadamia Pure Butter Shortbread 175g
Featuring 100% Australian ingredients, with crunchy macadamias and soft, buttery shortbread.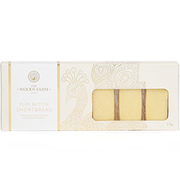 The Woods Farm Pure Butter Shortbread 175g
A favourite any time of year, this delicious shortbread is experty crafted from Australian quality ingredients.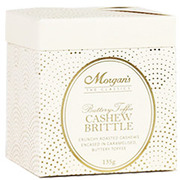 Morgan's Cashew Toffee Brittle 135g
Crunchy cashews, roasted and encased in rich and buttery caramelised toffee. Made in Australia.
Wine & Champagne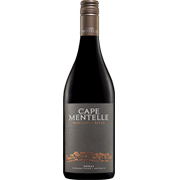 Cape Mentelle Margaret River Shiraz 750ml
A vibrant collection of berries infuse this wonderful Australian Shiraz, with 10 year cellaring potential.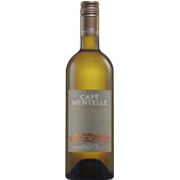 Cape Mentelle 'Walcliffe' Semillon Sauvignon Blanc
James Halliday awarded 96 pts to this flavour-filled wine that offers sophistication and simplicity with a delicious result. 750ml.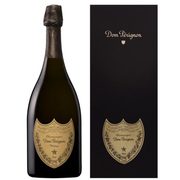 Dom Pérignon Brut Vintage
Famous because its French and famous because it's quality. Classy and rich in flavour and appearance.
Chocolate
Willie's 70% Dark with Hazelnut & Raisin 50g
A deliciously crafted world-class chocolate from Willie's Cacao, made from exquisite Peruvian Cacao.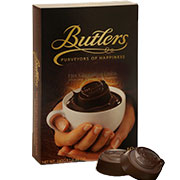 Butlers Chocolates Milk Hot Chocolate 230g
Taste the difference of real, creamy hot chocolate developed by expert chocolatiers, Butlers.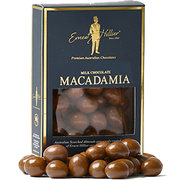 Ernest Hillier Milk Chocolate Macadamias 240g
A truly Australian delight featuring the finest Australian Macadamias and creamy Australian milk chocolate.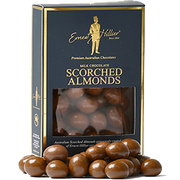 Ernest Hillier Milk Chocolate Scorched Almonds 240g
Delightful for all occasions, the joy of Australian chocolate from Ernest Hillier coating Aussie scorched almonds.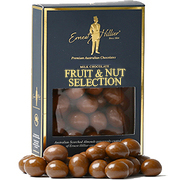 Ernest Hillier Chocolate Fruit & Nut Selection 240g
An Australian icon for over 100 years, this selection of fruit and nut from Ernest Hillier chocolates will delight.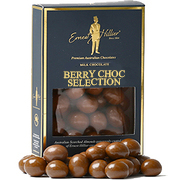 Ernest Hillier Berry Chocs Selection 240g
Delicious Ernest Hillier Chocolate enhanced by over 100 years of chocolate expertise beautifully presented.
Butlers Gold Box Chocolate Assortment 100g
For a truly special sweet treat, this specially crafted golden chocolate box from Butlers never fails to impress.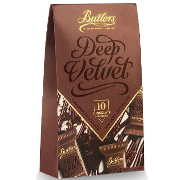 Butlers Dark Chocolate 10 Mini Bar Pack 125g
Made in Ireland to create the ultimate, rich dark chocolate bars are individually wrapped.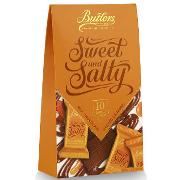 Butlers Salted Caramel Crunch 10 Mini Bar Pack 125g
Deliciously addictive. Made with rich dark chocolate & crunchy caramels with a hint of sea salt. Perfect for sharing.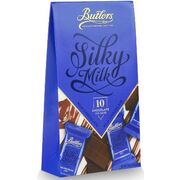 Butlers Milk Chocolate 10 Mini Bar Pack 125g
Pantry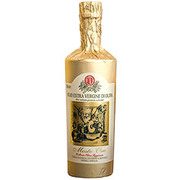 Calvi 'Mosto Oro' Extra Virgin Olive Oil 250ml
Beautifully presented with gold foil wrap to protect this delicious oil from light, enjoy the almond flavour and rich finish.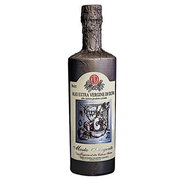 Calvi 'Mosto Argento' Foil Wrapped Olive Oil 250ml
Finally, an Olive Oil that doesn't overpower your dish, rather embellishing it with a gentle, pleasant taste.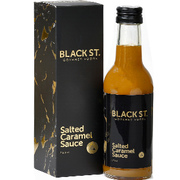 Black St. Gourmet Salted Caramel Sauce 200ml
This Salted Caramel Sauce is truly stunning. Buttery and smooth, it will be a favourite at the dessert table, it won't last!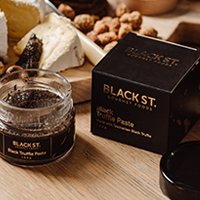 Black St. Gourmet Tasmanian Black Truffle Paste 100g
With the disinct flavours of Australian black truffle, this luxuirious paste will be the highlight of any gourmet entertainer's fare.
Also Included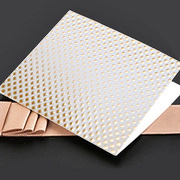 Optional FREE Premium Greeting Card
Enjoy our FREE personalised gift card. Featuring an embossed finish and your words printed inside, it's the best way to add a personal touch.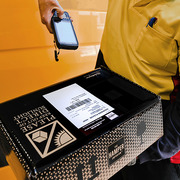 Track & Trace of your Hamper
Enjoy the ease of tracking your gorgeous gift hamper all the way from our warehouse to their doorstep. Now you can gift with total confidence.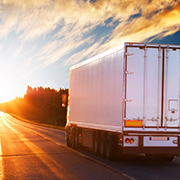 Free Australia Wide Delivery
Enjoy FREE delivery Australia-wide, with express upgrade options. Gift those who are important to you no matter how far away they may be.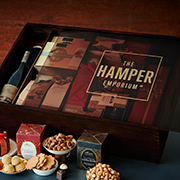 Large Handcrafted Wooden Box
Make an impact with this beautifully presented and hand-crafted wooden crate. Features a sliding lid for the ultimate luxurious presentation.
---
Standard Delivery with Australia Post - FREE ** DELAYS EXPECTED **
NSW, VIC, QLD metro areas
2 - 6 Business Days
TAS, SA metro areas
4 - 8 Business Days
Perth, Darwin & regional areas
7 - 14 Business Days
Express Delivery - from $16.95 per hamper ** DELAYS EXPECTED **
Sydney Metro Area
Same / Next Business Day
Melb, Bris, Adel, Perth, ACT, NSW cities
2 - 4 Business Days
Darwin & outside of major cities
3 - 5 Business Days
We continue to send out orders on the same day if received before 1pm AEST (10am AEST for Sydney same day), however Australia Post and Star Track are experiencing COVID-related delays.
Due to the unpredictability of these delays we are currently unable to offer Preferred Date Delivery, and some Standard and Express deliveries are arriving well outside of estimated timeframes. Please keep this in mind when placing your order.

Due to seasonal variations and exclusivity of our stock, items in hampers are occasionally substituted for products of the same or higher value and quality.
Discover the Ultimate Christmas Spread in the Emporium Hamper!
We would not be The Hamper Emporium if we did not come up with our own signature hamper. For those of you who want to go all out this holiday season, we have created our signature Emporium hamper, featuring some of the best gourmet treats, wine, and champagne. To learn more about our amazing Emporium Hamper, please read the information provided by our team below.
What Makes the Emporium Hamper Stand Out from Other Australian Food Hampers at The Hamper Emporium?
The large size of the Emporium Hamper certainly makes it stand out from some of the other Australian food hampers at The Hamper Emporium. It also contains an astronomical amount of luxury products, which is bound to impress the recipient you have in mind.
For the Emporium Hamper, we included everything someone could want or need during the holiday season. It is an extra-large Christmas hamper containing chocolates, biscuits, traditional Christmas treats, pantry items, champagne, wine, and loads more. So, if you have problems deciding between these products at Christmas, why not get them all-in-one convenient hamper?
Which Recipients Would Appreciate the Emporium Hamper for Christmas?
Our Emporium Hamper is appreciated by anyone, considering the large volume of luxurious treats. Of course, this hamper is often obtained by businesses who want to treat their employees to a lovely Christmas spread at the office party. It could also be an impressive business gift for that important business relation.
At the Hamper Emporium, businesses will find much more than the most luxurious Australian food hampers in the country. We also provide corporate branding for all our Australian food hampers, which means businesses can make their chosen Christmas hampers truly stand out from the rest. To learn more about corporate branding for Australian food hampers this holiday season, please check the information pages on the website.
What Are the Most Luxurious Products Inside the Emporium Hamper?
Each of the products selected for the Emporium Hamper was selected with luxury in mind, so customers will find that all included items provide luxury. Still, The Hamper Emporium does have a couple of favourites in the Australian food hampers catalogue.
One of our favourite luxury products inside the Emporium Hamper is a bottle of Dom Perignon Brut. When someone mentions champagne, Dom Perignon is often the first name that springs to mind. The history of this champagne goes back to the 17th century, where the champagne is said to be invented by a monk of the Benedictine Abbey, Pierre Perignon.
The interesting thing about Dom Perignon champagne is that it is only released as a vintage champagne, something that is rather unusual in the world of French champagne making. Dom Perignon is only made from the best grapes as well, so consumers can always expect the best champagne from this label.
Those who love luxurious chocolates will not be disappointed with the spread inside the Emporium Hamper either. The selected chocolates pair beautifully with the Dom Perignon champagne and deliver quite the unique tasting experience on their own too!
One of the chocolate brands that was selected for our Emporium Hamper is Butlers Irish Chocolates. Butlers Irish Chocolates has a rich history and is known around the world for rich and creamy chocolates. Of course, the brand also delivers chocolate-covered fudge and other Christmas treats, so we also included those inside the Emporium Hamper this year.
For those recipients who cannot get enough of a decent chocolate selection, we included some amazing chocolate squares from Willie's Cacao. When you love pure chocolate flavours, made from a variety of exotic cacao beans, then Willie's Cacao will be the chocolatier that gets your taste buds executed!
Considering the sheer amount of gourmet nibbles inside the Emporium Hamper, it is practically impossible to mention them all today. To get a better overview of all the products inside this stunning Christmas gift basket, we certainly recommend taking a closer look at the hamper contents section. Here, you will find each of the included products listed as well as some additional information.
How Is the Emporium Hamper Presented?
Because of the large number of items, The Hamper Emporium needed to select a box that could cope with the weight, while maintaining class, elegance, and lots of style in the presentation. Therefore, The Hamper Emporium selected a large handcrafted wooden box.
The handcrafted wooden box for The Emporium Hamper is more than just a great presentation box. When all the treats and beverages have been consumed, the wooden box can become functional storage at the office or the home.
Each of the Melbourne Christmas hampers at The Hamper Emporium comes with their own presentation box. So, when you choose one of our other Melbourne Christmas hampers, you can certainly count on a beautiful presentation every time.
Up to When Can I Order the Emporium Hamper?
We have extended our delivery service this holiday season; this means customers can get their Emporium Hamper delivered up to Christmas Eve. For more information, please check our deliveries page or the delivery estimates during the checkout.
The Hamper Emporium also provides a "Standard Delivery" option for all customers; this delivery option enables you to take advantage of a free delivery on all Melbourne Christmas hampers. So, if you want to save big during the holiday season, be sure to select this option during the checkout process.
At The Hamper Emporium, customers can also benefit from an "Express Delivery" option. The express option will speed up the delivery of your gift basket, enabling you to get your hamper quicker if you need an urgent gift.
Thank you for subscribing!
We'll be in touch soon