The Best Christmas Hampers with Chocolate for Dad
Author: Nicole Adler Date Posted:23 March 2019


If you're struggling to find an original Christmas gift for your Dad, why not consider one of our best Christmas hampers? Show him how much he mans by selecting a basket full of his favourite goodies, instead of getting him a jumper, slippers or a book this year. With the great range of Chocolate Hampers and some of the best Christmas Hampers available from The Hamper Emporium, you can tailor your present exactly to his tastes, and make sure he has the best Christmas ever!
Why Should I Choose the Best Christmas Hampers from the Hamper Emporium for My Dad?
Dads of all ages will be pleased with one of the Hamper Emporium's best Christmas Hampers, and you can personalise his selection by picking the hamper that suits him best. With Australian Christmas hampers for new dads or dads-to-be, dads who like wine, dads who are Whisky connoisseurs, dads with a sweet tooth and dads who prefer savoury nibbles. Just take a look at these Australian Christmas Hampers and see which one your dad would be delighted to receive this year.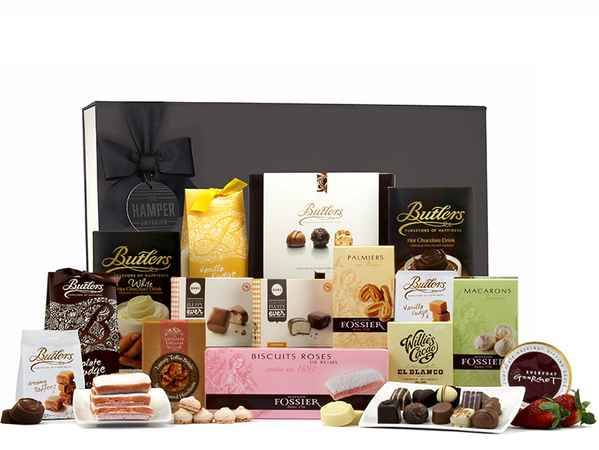 What Is the Recommended Christmas Hamper for Traditional Dads?
Traditional Dads will be delighted with a Classic Port Hamper. The ideal way to round off a special day, this great Christmas hamper features a bottle of Penfold's Father 10-Year-Old Grand Tawny Port, together with nuts, crisps, biscuits, terrine, olive spread and handmade chocolates, in short anything you could wish for to create a special after-dinner session. Add some of your favourite cheese and grapes and let the celebrations begin!
What Is a Good Gift Basket for a Dad-To-Be This Christmas?
If Christmas time is bringing a new baby into the household, treat the new dad to an original gift for both him and baby with this cute Snuggles Baby Boy Hamper. Filled with toys and items for the new baby boy (an equally cute version is available if you know the new arrival will be a girl, and there is a gender-neutral option too!) the Hamper also contains a selection of Jules Destrooper Almond Florentines, biscuits which are still being served to the Belgian Royal Court, as well as a bottle of multi award-winning Brown Brother's Methode Traditionelle King Valley Pinot Noir Chardonnay NV, ready to toast the new arrival.
What Is the Best Christmas Hamper for Whiskey Lovers?
The Jameson Whiskey Hamper will be the perfect gift for Dads who enjoy a drop of Whisky (or indeed Whiskey, the spelling they insist on using in Ireland and the USA). The Jameson Select Reserve Small Batch Whiskey is matured in flame-charred Bourbon oak barrels offering aromatic notes of caramel and char, exotic fruits and spice, and is not your average everyday blend, which means it will be enjoyed by experts! To complement the wonderful Whiskey, the Hamper is filled with gourmet treats including crackers, nuts, olives and tapenades for dad to enjoy.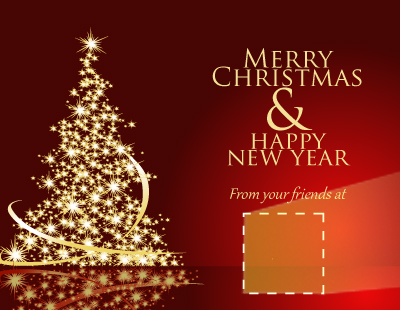 What Is the Best Christmas Hamper for Dads with a Sweet Tooth?
For Dads with a sweet tooth, you can't find a better Christmas Hamper than the Sweet Bites Hamper. This gourmet hamper is literally bursting with sweet taste sensations, from Lemon Butter Cookies and French Galettes to Milk Chocolate Pretzels and Vanilla Almonds. No alcohol included this time, but if you wanted to you could always add a bottle of his favourite tipple to complement these tasty treats.
Can the Hamper Emporium Provide a Beer Hamper for Christmas?
Dads who don't really care for whisky or wines are not forgotten at The Hamper Emporium. In the Hampers for Him section, you will find many other options that might suit your Dad down to the ground, such as Beer Hampers (check out our very popular The United Nations of Beer Hamper, which comes in a sturdy wooden beer crate filled with no less than five premium brews, and a selection of wonderful nibbles to enjoy alongside), as well as Cider hampers, Hampers for BBQ lovers, and many more.
Add to this the great FREE delivery Australia-wide, and you'll wonder why you haven't treated your Dad to one of these great Christmas Hampers from The Hamper Emporium before now! If you can't wait to surprise him, these great Hampers are available throughout the year, so any other occasion that lends itself to a treat for dad is also perfect, such as birthdays, anniversaries, or just a heartfelt "thank you" for the many things our dads do for us every day.
Why Should I Choose the Hamper Emporium for Australian Christmas Hampers for Dad?
The Hamper Emporium does not solely provide a free standard delivery to its customers, since we also extended the delivery of our Australian Christmas hampers this year. Instead of the usual cut-off date, customers can now get their Australian Christmas hampers delivered up to Christmas Eve!
Our extensive collection of Australian luxury gift hampers is ready to be taken advantage of this year. If you need more inspiration, head over to our Christmas catalogue and discover countless hampers that are suitable for dad. We are sure he will love the surprise.