Australian Christmas Hampers for Families
Author: Loreena Walsh Date Posted:28 May 2019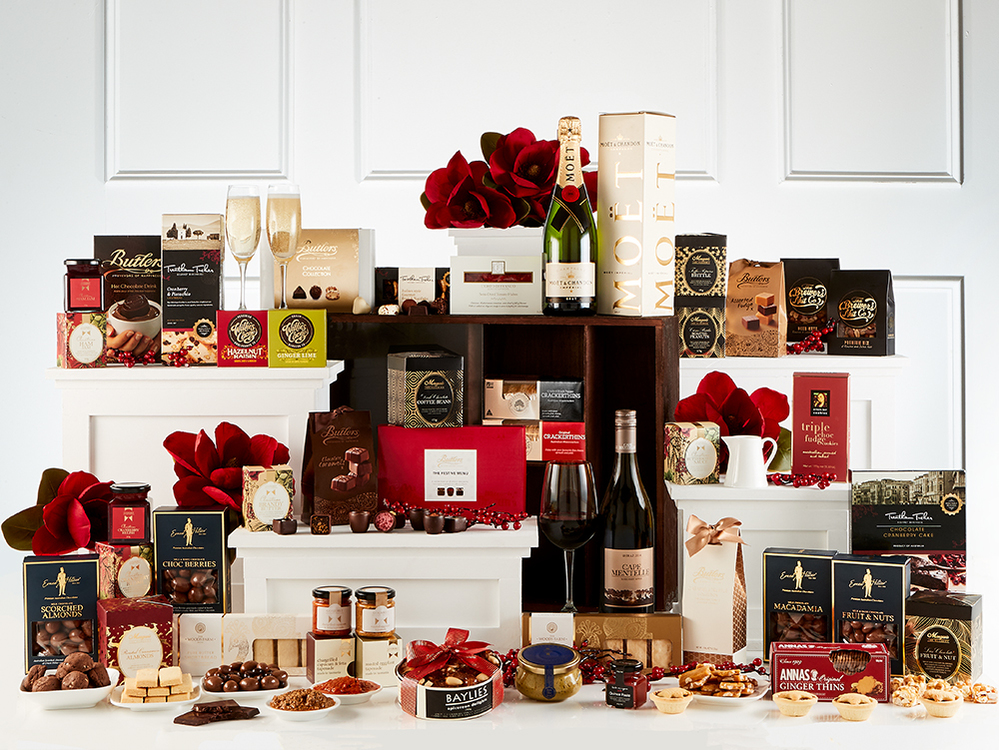 Embracing the family spirit is the essence of Christmas. Whether the family you were born into or the kinship you have created through close friendships, family and Christmas are two intertwining qualities that infuse the home with festive love.
The Hamper Emporium recognises and values the undeniable importance of family unity and unconditional care in the extensive range of Christmas hampers that have been especially curated with the premium tastes, ages and budgets of every precious family member.
Simply jump online to choose from the irresistible selection of family Christmas hampers that are brimful of every gourmet food, fine wine, beer, spirits, Champagne and all other luxury inclusions for supreme gift giving this festive season.
Fill the home with the taste of love and bring the family together over the abundant range of family Christmas hampers offered for online purchase at The Hamper Emporium
The premium food items, finest wines, craft beers and ciders, world-famous spirits and Champagnes are leading lights in these luxurious Christmas hampers and gift baskets to treasure.
But the finest tastes of all ages are also catered to in the endless selection of gourmet foods to tempt sweet and savoury palates.
What do you put in a family Christmas hamper?
Gourmet foods, fine wines, leading Champagnes, craft beers and ciders, spirits and even gold-encased Christmas crackers filled with Swarovski crystals that have been set into a necklace, earrings and cufflinks are just some of the luxurious items contained within the extensive range of family Christmas hampers at The Hamper Emporium.
The icing on the cake is also the offering of handmade Christmas cakes, mince pies, premium roasted nuts, rich buttery and macadamia shortbreads, sweet and savoury spreads and tapenades, gourmet crackers, kalamata olives from Kangaroo Island and artisan chocolates in gourmet truffles and chocolate-covered nuts and berries, nutty brittles, and so much more, are also available in abundance. For family-style Christmas gatherings, these luxurious hamper items are designed to celebrate the festive season in befitting style.
What are the best family Christmas hampers at The Hamper Emporium?
There's virtually no end to the range of family Christmas hampers at The Hamper Emporium.
The Festive Cheer Christmas Hamper is an ideal selection as this premium-quality package contains the finest food item to suit all tastes and also a bottle of Barossa Valley Shiraz for mature palates. There's a savoury range and artisan Christmas cakes, mince pies, sweet treats and delectable condiments, including butterscotch sauce and cranberry relish, to flavour the family Christmas mood with taste-tempting flair.
You could also choose the crème de la crème of family Christmas hampers: the aptly named The Celebration of Christmas Hamper.
The gourmet treasure chest contained within this elegant keepsake gift box is designed to last the holiday season with luxurious sweet and savoury tastes to tempt and delight every taste bud.

For sweet tooths in the family, it's impossible to resist the Moet & Christmas Cake Hamper. This divine selection of gourmet goodies, such as handmade Christmas cake, chocolate-covered nuts and other sweet temptations, also features a bottle of Moet & Chandon Brut Imperial for mums and dads to savour.
How much does an average family Christmas hamper cost?
Premium quality gift giving always comes complete with an affordable price tag at The Hamper Emporium. There's not only an extensive selection of high-quality family Christmas hampers available online, but also a wide price range to suit budgets of all ages.
The Mini Delight Hamper is priced at less than $70 and includes free delivery, as with every gift purchase at The Hamper Emporium.
The Sweet Bites Hamper and Rose Christmas Hamper (complete with gold bonbons containing Swarovski crystals) are also priced affordably low, at less than $80 each.
That's a whole lot of luxurious-style family love at mini-budget prices.
Do you offer free delivery on family Christmas hampers?
With free delivery on all Christmas hamper purchases, complimentary greeting cards for you to personalise and professional gift-wrapping also complimentary, The Hamper Emporium has the spirit of family-style Christmas gift giving all wrapped up.