Chocolate Hampers for Him – Discover the Best Gifts in Hamper Emporium's Australian Christmas Hamper
Author: Nicole Adler Date Posted:23 March 2019


Men and Chocolate are a match made in heaven. For years, studies have tried to convince us that men prefer steak to chocolate, but recently the truth was finally revealed; men love chocolate as much as women do! To many of us "normal people," this wasn't really news; we know who raids the refrigerator looking for chocolate on a regular basis! So this year, treat your man to his own Chocolate Hamper for Christmas. Of course, you'll expect him to share some of it, but let's start with the idea that you're buying it for him alone.
What Kind of Chocolates Can I Expect in the Australian Christmas Hampers of the Hamper Emporium?
What kind of "chocolate man" are you buying for? Dark and rich, milky and sweet, white and wholesome? Or a more complicated type, like pretzels or nuts encased in chocolate? Luckily, The Hamper Emporium has Australian Christmas hampers with chocolates in all sizes and shapes, so whatever kind of chocolate your man craves, you will be able to find it here! Make his festive season a yummy one this year with one of these great Australian Christmas Hampers and watch his eyes light up when he opens it!

What Is a Good Hamper for a Man Who Loves Chocolate Variety?
For a man with a taste for the good things in life, the Sweet Bites Hamper will be a treasure trove of delights. Filled with a selection of various biscuits, salt caramels, fudge, vanilla almonds, honey-roasted peanuts and milk chocolate pretzels, he will be in seventh heaven! This truly is a great Christmas hamper full of tasty treats.
What Is a Good Hamper for a Combination of Liquor and Chocolates?
If he is the type of man who likes to sit and chat after a good meal, round off Christmas Day in spectacular fashion by choosing the Classic Port Hamper from The Hamper Emporium. With a great bottle of Penfold's 10-year-old Grand Tawny Port at its centre, accompanied by savoury treats, artisan biscuits, Belgian Florentines and – of course – handmade chocolates, this will be an evening with friends or family that will long be remembered.
What Is a Good Combination of Champagne and Chocolates in Hamper Emporium's Australian Christmas Hampers Collection?
Do his tastes lean more towards real Champagne? Then take a look at the Festive Bubbles & Chocolate Hamper. Proudly boasting a top of the range bottle of Moët & Chandon Brut Imperial NV Champagne, this Chocolate Hamper also includes fancy chocolate chip biscuits, Crème Brûlée roasted peanuts, and three (count them!) different selections of chocolates, pralines, truffles and more, making it a truly indulgent collection of gourmet treats.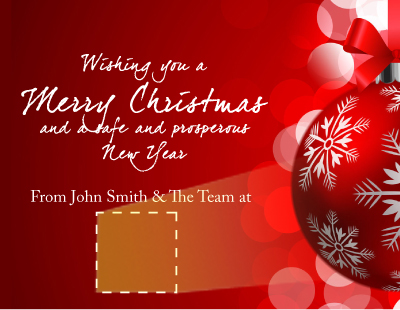 Which Australian Christmas Hampers Can I Get When My Recipient Does Not Like Chocolates?
Of course, at The Hamper Emporium, we understand that there are some men who really don't care for chocolate, so we have made sure that they are not forgotten! Within our range of Australian Christmas Hampers, you will find Cider Hampers, Beer Hampers, Wine Hampers, Gourmet Food Hampers and Whisky Hampers, so whatever your man prefers, you should be able to spoil him with a selection of his favourite things.
While we have talked mainly about Australian food hampers for the Christmas season, there is, of course, nothing stopping you buying a wonderful Hamper for Him at any time of the year, for whatever occasion you might have in mind. Promotion at work or for his favourite sports team, a thank you for his putting up with your mum & dad again this year, it does not matter what the reason is! With free delivery Australia-wide, there is nothing easier than selecting your favourite Christmas Hamper and we'll do all the hard work, getting it delivered right to your door. And with so many options to choose from, you could of course also choose a Christmas Hamper for your Dad, brother, brother-in-law or best friend at the same time!
When you obtain one of the Australian food hampers for the holidays, do not forget that the Hamper Emporium is currently offering delivery up to Christmas Eve. So, in addition to a standard delivery, you can count on an extended delivery time as well!
Please note that the Hamper Emporium has additional delivery options for its Australian food hampers this holiday season. If you wish to speed up the delivery of your gift baskets, simply choose the express delivery option before checking out.