Chocolate Hampers for Mum
Author: Nicole Adler Date Posted:23 March 2019


Of course we all love our Mums, and they know that, but often we forget to say the words, so it is nice now and again to show them exactly how much we love and care about them, and how grateful we are for all the things they do for us, from helping around the house, walking our dog, babysitting, taking the kids off our hands for a break, or just feeding the cat so we can go on holiday!
This year, why not treat mum to her own delightful Chocolate Hamper from the Australian Christmas hampers collection at the Hamper Emporium? With so many different Hampers to choose from, you will be able to find one that suits her perfectly, and that you know she will really enjoy. Have a look at these five favourite chocolate Hampers for mums to see which one would best say "I Love You MUM".
What Is the First Favourite Hamper from the Australian Christmas Hampers Catalogue?
If your mum enjoys a glass of white wine, you could consider our wonderful Sweet and White Hamper from the Australian food hampers catalogue. Grouped around a bottle of delicious Sauvignon Blanc you will find artisan crackers, olives, biscuits, fudge and fruit paste, topped off with 'The Dessert Menu', a variety of irresistible desserts lovingly crafted in a chocolate shell and hand- finished with dessert inspired decorations, by Butlers Chocolates. A simple and elegant Christmas Hamper that will be enjoyed by mums of all ages.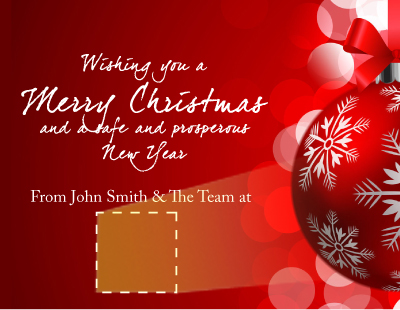 What Is the Second Favourite Hamper from the Australian Christmas Hampers Catalogue?
Our range of Australian food hampers also includes some baby hampers, which could be gifted to new mums during the holidays. New mums or mums to be will be delighted to open the Sophie & Moet Baby Gift Hamper, which combines gorgeous baby gifts, such as organic cotton garments and an original Sophie La Giraffe teether, with a truly delicious bottle of Moët & Chandon Brut Imperial NV Champagne, as well as some delicate pastry biscuits and Morgan's honey roasted peanuts, made right here in Australia. A wonderful Christmas Hamper at this special time in her life. Of course, our range of baby hampers also includes some chocolates throughout the range.
What Is the Third Favourite Hamper from the Australian Christmas Hampers Catalogue?
A wonderfully feminine Christmas Hamper, which will be enjoyed by Mum, is the Jurlique Pure Indulgence Hamper. This wonderful assortment has a bottle of Moet & Chandon at its centre, and this is complemented by a truly magnificent selection of edible gourmet treats and pampering products from Jurlique! With countless Christmas-themed nibbles and some pink accents, this hamper from the Australian food hampers collection should be on your shortlist for the Christmas celebrations.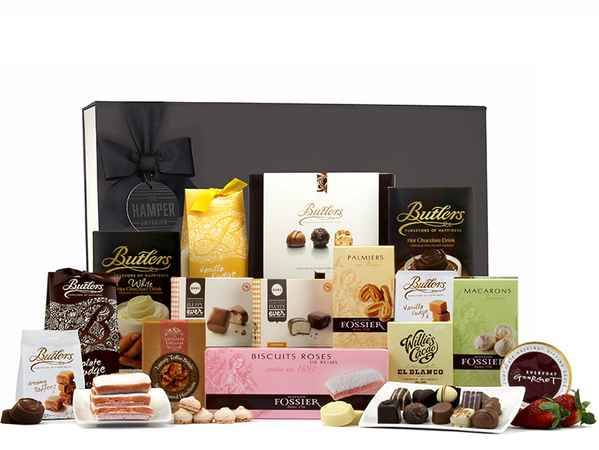 Which Australian Food Hampers Could I Obtain for Mum Who Cannot Eat Chocolate?
Some mums may not like chocolate or may not be allowed to eat it for a variety of reasons. If this is the case for your mum, don't despair, there are many other Australian food hampers at the Hamper Emporium that will be just right for her! Look at the delightful Red Wine & Nibbles Hamper, featuring an outstanding bottle of red from Robert Oatley, described as juicy, sweet-fruit middle palate; with soft, ripe tannins and fresh acidity. A fruit-driven drink-now style with generous flavours. This comes complete with a generous selection of nuts, olives, artisan crackers and dips for a savoury taste sensation. You could also treat her to one of the many pamper hampers inside our best Christmas hampers collection.
These chocolate Hampers and best Christmas hampers for mums are just a few examples of the large range of gourmet treats available from The Hamper Emporium. With free delivery Australia-wide, even mums who live some distance away can receive this special treat to show you are thinking of them at Christmas time, or indeed at any other time of the year such as birthdays, anniversaries, Mother's Day or other special occasions. So, go on and treat your Mum to one of these best Christmas Hampers this year and show her how very much she means to you!
When you choose the best Christmas hampers available at the Hamper Emporium, you can also count on an extended delivery. For 2019, we deliver our best Christmas hampers up to Christmas Eve. So, this year nobody has to miss out on the quality our best Christmas hampers deliver.
Do you need some advice on the best Christmas hampers of the Hamper Emporium? Or do you have a question about one of the products inside? Contact the Hamper Emporium team for more information!