Chocolate Festive Gifts Baskets for the 2019 Holiday Period
Author: Justin Grossbard Date Posted:23 March 2019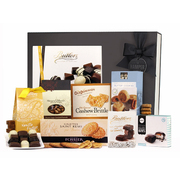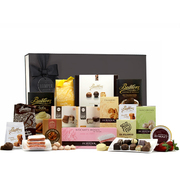 The holiday season is the time of joy, celebration and entertainment. With the right kind of chocolate gift hamper, your loved ones will enjoy this season even more.
Gift hampers often include gourmet products and delightful seasonal beverages, which everyone will love. The chocolate hampers are often a sign of luxury and indulgence. The gift that you choose shows how much you care for your near and dear ones.
Chocolate hampers are the classic choice for every occasion. Everybody loves chocolates. And if the person to whom you are intending to present the chocolate hamper is a chocolate lover, then you need to be extra careful in choosing the right chocolates.
What Can I Expect from the Chocolate Hampers Available at the Hamper Emporium?
Chocolate Christmas hampers at the Hamper Emporium are designed for chocoholics. The hampers offer a wide assortment of chocolate varieties; including white, milk, dark, creamy toffee, chocolate fudge, caramels, orange, almond dark chocolate, white chocolate, hazelnut milk chocolate, truffle bars, crunch bars and praline bars.
The chocolate gift hampers at the Hamper Emporium are like heaven for serious chocolate lovers. The gift hampers contain a wide selection of chocolate bars to satisfy the thirst for chocolate. The hampers are also suitable for kids both small and big containing, especially when you consider the selection of fudge and caramels.
Whatever the occasion is, chocolate hampers always make a delightful present. At the Hamper Emporium, our range of gift baskets has a variety of chocolates for everyone. So, whether you are buying for a classic chocolate lover or an exotic chocolate lover, you are bound to find the perfect present at the Hamper Emporium.
How Should I Choose a Chocolate Christmas Gift Hamper for My Recipient?
You may choose a chocolate hamper that reflects your own style and persona. The more variety in the hamper, the better it is. Depending on the flavour and the type of chocolate that your loved ones like, you may choose a perfect chocolate hamper at the Hamper Emporium and capture their hearts. Whatever flavour you need, the Hamper Emporium is the right place for you to find your perfect sweet hamper.
Of course, the Hamper Emporium does not only offer a stunning selection of chocolate gift baskets, because our range also includes many gourmet hampers. These gourmet hampers may contain chocolates too, but they also offer a lot of seasonal gourmet nibbles such as crackers, nut mixes, crispbread, shortbread, and loads more!