Why Is It Important To Celebrate The Festive Season With A Christmas Hamper From The Hamper Emporium
Author: Nicole Adler Date Posted:13 October 2015


The Christmas hampers from the Hamper Emporium are the ultimate Christmas gifts, not only for individuals, but also for businesses who wish to strengthen the relationship with their business partners, employees, colleagues or suppliers. Curious why a Christmas hamper from the Hamper Emporium makes such a great gift? Read the information below to find out!
Are There Any Christmas Hampers You Can Recommend This Year?
The range of Christmas hampers on the Hamper Emporium is quite exquisite this year. Not only do we provide our customers with a huge selection of Christmas biscuits and handmade cakes, we also offer some of the best champagnes in the world. Below you will find some of our recommended Christmas hampers, so if you do not know which hamper to go for, you cannot go wrong with one of our recommendations.

An exquisite hamper we can recommend for female recipients is the Christmas Bites Xmas Hamper. It contains a fine bottle of 2013 Brown Brothers Heathcoat '18 Eighty Nine' Shiraz, roasted peanuts, chocolate cranberries, almond thins and Butlers handmade chocolates. The Christmas Bites Xmas Hamper is one of the hampers with an exquisite chocolate and wine combination, which female recipients are bound to appreciate.

There are also a number of Christmas hampers that are perfect for male recipients, including the Glenmorangie Scotch Whisky Hamper. The Glenmorangie Christmas hamper contains an excellent 10-year old single malt whiskey from Glenmorangie, which has obtained numerous awards since its release. In addition to the whisky, the recipient will also be able to enjoy some international delicacies, including the French Le Cordon Blue Paris Green Olive Spread and a fine selection of Baylies Gourmet Crackers.

Customers looking for a great Christmas gift for couples should go for one of our champagne Christmas hampers, for example our Moet & Chocolate Christmas Hamper. When you choose our Moet & Chocolate Christmas Hamper, the recipients will get a bottle of Moet & Chandon Brut Imperial Champagne, handmade Christmas treats and a fine selection of chocolates and biscuits.

The Hamper Emporium also offers a variety of Christmas hampers for businesses, for example the Premium Office Christmas hamper. The office Christmas hampers are perfect for sharing with your colleagues or business associates, so be sure to have a look at these office hampers if you are still looking for an office gift this year.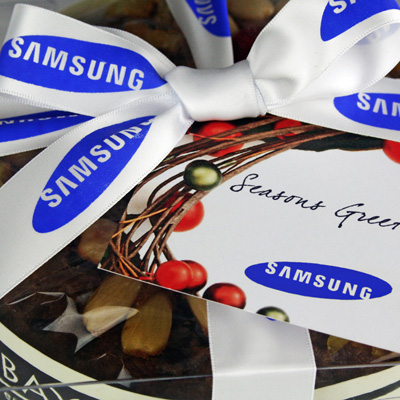 How Can Businesses Obtain Corporate Christmas Hampers?
Businesses can get plenty of benefits from obtaining one of our Christmas hampers. Not only is a Christmas hamper a great gift for one of your business relations, it also has the ability to advertise. Hampers that are meant to advertise your business and strengthen the relationship with a business relation are better known under the name corporate hampers.

Every Christmas hamper on the Hamper Emporium website can be transformed into a beautiful corporate hamper. Businesses simply pick their favourite Christmas hamper and then contact the Hamper Emporium for corporate branding options. The in-house graphics designer of the Hamper Emporium can create the corporate branding from scratch, but you can also convey your own ideas and get them added to the
hamper of your choice.

For more information about our corporate Christmas hampers, please head over to our corporate hampers section. On the corporate hampers page, you will also find special forms for bulk deliveries, the brochure and some businesses who already took advantage of our corporate branding.
What Delivery Options Can I Use To Get My Christmas Hamper Delivered?
There are many delivery options to take advantage of on the Hamper Emporium. All the hampers on the Hamper Emporium are automatically eligible for free standard delivery, so you do not necessarily have to pay anything to get your hamper delivered. However, there are additional delivery options that are accompanied by a small fee.

The first additional delivery options we provide is the same-day delivery option, which is currently only available to customers in Sydney Metro. Because of the location of the Hamper Emporium, we are only able to provide a same-day delivery to customers in Sydney Metro, if the customer orders their hamper before 1 pm on a weekday. Customers who do not live in Sydney Metro can take advantage of additional delivery options.

Another delivery options available on the Hamper Emporium is the next-day delivery option. The next-day delivery option can only be used by customers in major cities. If this option is available to you, the next-day delivery option will be displayed during the checkout process. If you cannot take advantage of our next-day delivery option, you can still take advantage of our express delivery.

We also need to mention that the Hamper Emporium offers special pricing arrangements for businesses or individuals who order multiple gift hampers from the Hamper Emporium. If you intend to order more than 25 gift hampers, be sure to contact the Hamper Emporium to discover your additional delivery options.
Can I Get My Christmas Hamper Gift Wrapped?
Additional gift wrap is not needed when you shop for hampers on Hamper Emporium. All our beautiful hampers already come in a beautiful keepsake box, so they are ready to gift as soon as you receive them. The luxurious gift box your hamper will be delivered in is displayed on the product image, so you can have a preview of the hamper before you order it.

When you look at the product description of our Christmas hampers, you will also notice additional information about the hamper, this includes information about the products in the hamper. If you have any additional questions about one of our hampers, feel free to contact the Hamper Emporium.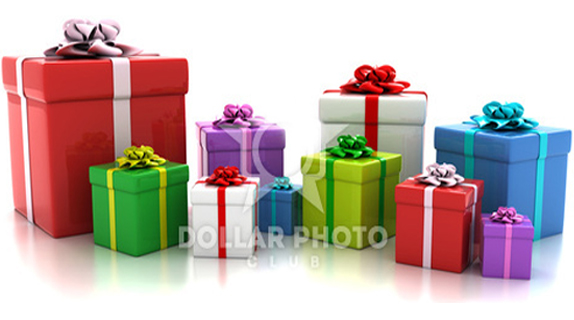 Can I Contact Customer Support If I Need Help Selecting A Hamper?
Having trouble deciding which hamper to get for Christmas? Feel free to take advantage of the Hamper Emporium support team and get some free advice! To get some advice on your hamper purchase, please contact the Hamper Emporium on 1300 459 452 or send a message to sales@thehamperemporium.com.au.