What are the different kinds of Chocolate used in our Chocolate Hampers?
Author: Nicole Adler Date Posted:28 July 2016


At The Hamper Emporium, we believe in choice! Our Chocolate Hampers and other Christmas Hampers come with a variety of chocolates, to appeal to all tastes. As every chocolate lover knows, there is no such thing as just one chocolate. Apart from the obvious choices of dark, milk and white chocolate, there are countless combinations of fruit flavours, different alcoholic flavours and even the currently very popular sweet and salt combinations found in chocolate covered pretzels and salted caramel chocolates. In addition, the intensity of chocolate will vary depending on the percentage of cocoa used in the production of the chocolates and chocolate connoisseurs say they can even taste the difference between chocolates that come from beans in different regions of the world, much like the characteristics of coffee or wine which vary depending on soil and conditions.

All the chocolate used in our Chocolate Hampers and Christmas Hampers from The Hamper Emporium is of the finest quality and is specially selected from the best chocolatiers around the world, which means that you will never be disappointed with the chocolate in our hampers. Chocolate manufacturers such as Morgan's and Fardoulis here in Australia, or from further afield brands like Willie's Cacao, which is manufactured in Devon but sourced from all over the world, and from Dublin in Ireland, the house of Butlers, established since 1932.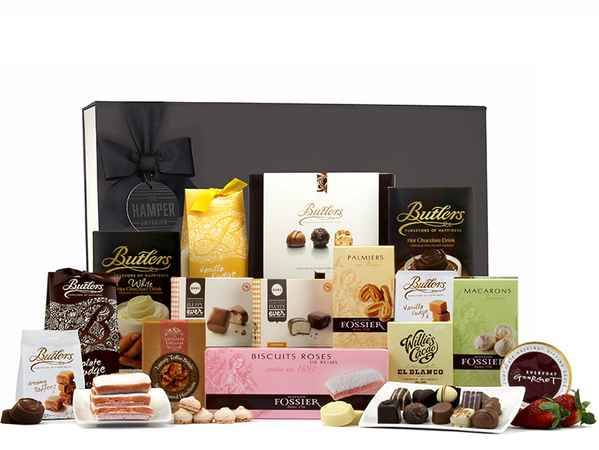 When selecting a Chocolate Hamper, just look at the various options and decide which suits you best. One of our favourites is the Luxury Chocolate & Champagne Hamper. You have to go a long way to beat the combination of Champagne and Chocolate Truffles, which this delectable basket offers! An ideal Christmas Hamper which will be appreciated by anyone who receives it! As well as the irresistible Veuve Clicquot Yellow Label NV Champagne, the Chocolate Hamper also features some delicate Maison Fossier French Palmier Pastries, as well as some crunchy and delicious Morgan's Honey Roasted Peanuts made with pure Australian honey, and of course the main ingredient chocolate! Not one, but two boxes of Butlers finest handmade chocolates and truffles in milk, white and dark varieties to enjoy.

A delicious Christmas Hamper for your favourite lady, which will also be well received at other times throughout the year, such as on birthdays, anniversaries, Mother's Day or Valentine's Day, is the Pretty in Pink Pamper Hamper. Gorgeous pink bubbly, exquisite pampering products made in Australia by MOR Emporium with complementary scents such as vanilla and orange, and mouth-watering delicacies including various biscuits, chocolate fudge, salt caramels and even creamy hot chocolate, make up this extensive selection of goodies.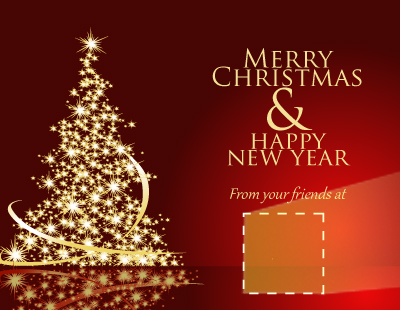 Looking for a more masculine Christmas Hamper? We can recommend the Classic Port Hamper, with its bottle of Penfold's Father 10 Year Old Grand Tawny Port combined with a selection of both savoury and sweet edible goodies including rich terrine, savoury biscuits, nuts, sweet Belgian almond and chocolate biscuits and of course a selection of handmade chocolates too. Treat the man in your life to this wonderful Christmas Hamper or if you and he want to smell and taste all these wonderful items sooner, just think of a reason for a celebration!

With the great choice in Chocolate Hampers and Christmas Hampers at The Hamper Emporium, you will be able to select the perfect gift for family members, loved ones, colleagues, business contacts and others. With free delivery on all Christmas Hampers and delivery all across Australia, all you have to do is select the Christmas Hamper from all the wonderful Chocolate Hampers and other Hampers that The Hamper Emporium has to offer. Choose from smaller selections perfect for just two people to huge baskets that can be shared by a whole family or office, all filled with the same high-quality products.