All Your Questions Answers About Our Christmas Hampers
Author: Nicole Adler Date Posted:31 August 2016


Having served more than 150,000 happy and satisfied customers in the last few years, The Hamper Emporium has got a wide variety of hampers for you to choose from. We are the leading provider of Christmas hampers including chocolate hampers, and we have got special offers for you this holiday season. That's because we know how special Christmas is for you and your loved ones. This jolly occasion is when people meet with their loved ones, enjoy each other's company, and most of the time, do some Christmas traditions.

One of the most common Christmas traditions done every year is the exchange of presents. As exciting as this tradition is, it is also the reason why some people may find Christmas quite stressful. With all the Christmas list to make and the Christmas shopping to do, you may sometimes want this season to be over with. This season, you will not need to worry about Christmas shopping anymore because we, at The Hamper Emporium, are here to provide you Christmas hampers and chocolate hampers which will surely be perfect as presents for your loved ones.
Why Should you Buy Christmas Hampers this Holiday Season?
For every special occasion, we always think of unique and special presents to give our loved ones. May it be their birthday, an anniversary or the Christmas holidays, we want our presents to say that we care. Tickle the taste buds of your loved ones with these special Christmas hampers filled with sweets and treats.

For your loved one who loves food, take a look at the Everything But The Ham Festive Hamper. For an affordable price, your loved one will surely indulge on the pastries and sweets included in this hamper. This hamper includes boxes of delicious artisan crackers from the Partridges Artisan Bakehouse, seed crisps from the Yarra Valley, jars of fruit pastes blended with the freshest ingredients, boxes of pastries from one of the world's leading biscuit manufacturer Maison Fossier, a panforte from Baylies Epicurean Delights made with fruits and almonds, and a traditional handmade cake made with an authentic Barossa Valley brandy. It also includes a ginger biscuit flavoured syrup perfect to celebrate your Christmas in traditional Aussie style, and a pack of black tea from Harney & Sons. All these treats and a lot more when you buy this sumptuous hamper.

You know your loved ones deserve nothing but the best so give him or her The Best of all Christmas Gift Hamper. If your loved one is a foodie and wine lover, this hamper is just perfect! It includes boxes of biscuits from Maison Fossier, a handmade cake from Baylies Epicurean Delights, biscuits with authentic Belgian chocolate by Jules Destrooper, a selection of a must-try Irish Butlers Chocolates, Willie's Cacao Peruvian 70% Dark Chocolate with hazelnut and raisin, and more. Buy this hamper and your loved one will enjoy all the tasty treats with a 750ml bottle of 2010 Brown Brothers Cellar Shiraz. Your loved one will experience an indulgence he or she has never had before.

Since Christmas is all about gift giving in this season of festivity, buy the Moet & Chocolate Festive Hamper. With Baylies Epicurean Delight traditional Christmas cake and a 750ml bottle of Moët and Chandon champagne, Christmas hampers like this will bring the merry to your loved one's Christmas. The hamper also includes boxes of special selections of chocolates from Willie's Cacao and Butlers Chocolates. All these again for a price that's friendly to the wallet.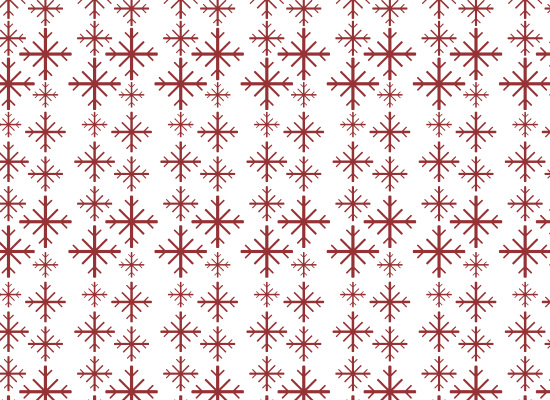 What are Chocolate Hampers for?
Who doesn't love chocolates? People always crave for the rich flavour in every bite of that heaven sent goodness. Here at The Hamper Emporium, we have got chocolate hampers filled with boxes of chocolates and other sweet treats placed in beautiful packaging. With these, you can show your loved ones your sweetness this holiday season.

Show your love in a simple hamper like this Christmas Star & Chocolates Hamper. This hamper contains a bottle of Brown Brothers Pinot Noir Chardonnay Pinot Meunier. Simple sweet treats in the hamper include Morgan's Honey Roasted Peanuts, Morgan's Milk Chocolate Pretzels, and Butlers Chocolates Gold Christmas Star with Honeycomb inside a souvenir Christmas decoration.

Bring the classic red colour of Christmas to your loved one's home with the Chocolates & Red Hamper which has treats in boxes of red and black – the colour combination of an elegant Christmas. Contained in this chic hamper are premium selection of chocolates which include the handmade chocolate collection by Butlers, Peruvian 70% Dark Chocolate Hazelnut and Raisins by Willie's Cacao, and the Red Floral Ballotin Chocolate Selection by Butlers. All these and some more treats and a bottle of a 2010 Shiraz from the Brown Brothers Cellar for your special recipient

Among our chocolate hampers, nothing else will show your sweetness better than The Sweetest of Gift Hampers. Living up to its name, this hamper will bring your loved one the highest level of sweetness as she gets spoiled with biscuits and sweets from Maison Fossier, Butlers, Luken & May, and Morgan's. Chocolates include The Dessert Menu by Butlers Chocolates, a selection of pre-made Butler's hot chocolate, and Willie's Cacao El Blanco made from original Venezuelan cacao. All of these goodness packed with love and sweetness, all for your loved one.
Why Choose The Hamper Emporium?
Here at The Hamper Emporium, we have mastered the art of collecting the must-haves and placing them in a hamper to be loved by the persons you care for. Aside from offering you the best gifts for the Christmas season, we will also deliver the Christmas hampers and chocolate hampers of your - choice free of charge! Just make sure to review our guidelines regarding delivery to have your orders delivered on time. Make your special someone feel your love and care and take advantage of our express delivery, which is an option available when you place your orders online. Order now and be one of our more than 150,000 happy customers!