Chocolates & Red Hamper
Shiraz, chocolates, truffles and more
Sometimes, nothing goes better with a tall glass of fine red wine than the rich flavour of dark, milk or white chocolate. This hamper combines this classic duo in a beautifully crafted and stained wooden hamper box and like all of The Hamper Emporium's hampers includes FREE Delivery Australia-wide.
---
Biscuits & Sweets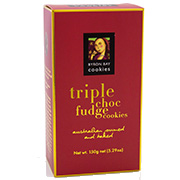 Byron Bay Cookies Triple Choc Fudge Box 150g
Twelve baby buttons full of triple choc goodness. Made in Byron Bay with over 20 years experience.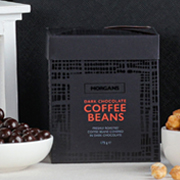 Morgan's Dark Chocolate Coffee Beans 175g
Freshly roasted coffee beans covered in smooth, rich 50% cocoa dark chocolate. Made in Sydney.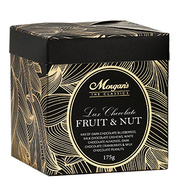 Morgan's Lux Chocolate Fruit & Nut Mix 175g
Luxurious fruit and nut combo coated in deliciously smooth dark, milk and white chocolate. Made in Sydney.
Wine & Champagne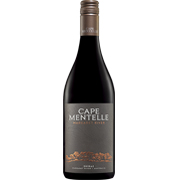 Cape Mentelle Margaret River Shiraz 750ml
Meticulously picked & processed using techniques of Northern Rhône Valley in France. A bold red with 10+ year cellaring potential.
Chocolate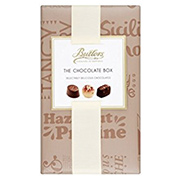 Butlers Handmade Chocolate Selection 160g
Luxurious double layer of handmade milk, dark & white chocolate truffles & pralines,expertly hand crafted.
Willie's Peruvian 70% Dark with Hazelnut & Raisin 50g
Delicious Peruvian chocolate studded with hazelnuts & raisins, handmade in the UK by expert chocolatiers.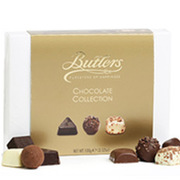 Butlers Chocolate Truffles 100g
Butlers Chocolates have selected their three favourites in this golden gift box of quality made truffles. They are simply scrumptious!
Also Included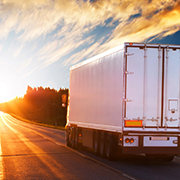 FREE Delivery to Anywhere in Australia
Make the most of our FREE delivery service to any address within Australia, all included in the price of your hamper.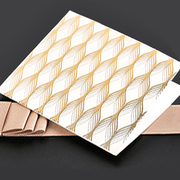 Optional FREE Premium Gold Card
Write a personal message to your recipient and it will be presented in this luxury gift card with gold foil embossing.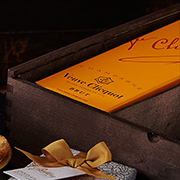 Handcrafted Wooden Wine Box
Stained in a deep chocolate hue, this wooden box with its tinted sliding lid, is the most luxurious way to present a fine wine and gourmet food.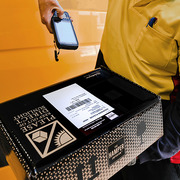 Comprehensive Track & Trace
Your parcel can be tracked as it is shipped anywhere in Australia. A tracking ID is emailed upon dispatch.
---
Standard Delivery - FREE
NSW, VIC, QLD metro areas
1 - 3 Business Days
TAS, SA metro areas
3 - 5 Business Days
Perth, Darwin & regional areas
5 - 8 Business Days
Express Delivery* - from $14.95 per hamper
Sydney Metro Area
Same / Next Business Day
Melb, Bris, Adel, Perth, Can, NSW cities
Next Business Day
Darwin & outside of major cities
1 - 3 Business Days
*Delivery times based on orders placed before 10am on the same or previous business day.
Visit our
Delivery page
for detailed delivery information.
Due to seasonal variations and exclusivity of our stock, items in hampers are occasionally substituted for products of the same or higher value and quality.
Discover More About the Latest Products Inside Our Chocolates & Red Hamper
Many hampers at the Hamper Emporium are updated with new products on a regular basis, because there is always one better brand out there. One of our gift hampers that has been updated recently is the Chocolates & Red Hamper. To learn more about the selection of products inside this popular gift hamper, please read our information below!
Maison Fossier Feuilletes Chocolate Chip Puff Pastries
One of the best known, and probably oldest, biscuit manufacturers in the world is Maison Fossier, also referred to under the name Biscuits Fossier. The biscuit manufacturer is situated in Reims, France and is known to produce delicious products such as biscuits, gingerbread, sweets and confectionery.

The real founders of Maison Fossier were the Champagne bakers of 1690, who were looking for a recipe that could benefit from the excess heat of the bread ovens. Once bread was baked, bakers believed that the remaining heat could be used for better purposes. The bakers eventually came up with biscuit roses, a delicious vanilla biscuit that could be dipped in champagne. These biscuit roses eventually became the flagship product for Maison Fossier.

Given the fact that Maison Fossier has a history that dates back multiple centuries, it is no surprise that there are numerous delicious biscuits under the Maison Fossier label that characterise this experience. Therefore, our Chocolates & Red Hamper can provide some truly unique Maison Fossier biscuits to your recipient.
Morgan's Peanuts and Chocolate Coffee Beans
Our Chocolates & Red Hamper also contains some Australian deliciousness in the form of Morgan's Dark Chocolate Coffee Beans and Crème Brûlée Roasted Peanuts. These treats are perfect for entertaining, but also a special treat to enjoy during a special occasion.
2013 Cape Mentelle Shiraz
One of the latest products that has been added to our Chocolates & Red Hamper is the 2013 Cape Mentelle Shiraz, an outstanding wine from a true Australian wine label. While the Cape Mentelle vineyards were only established in 1970, the history of the region dates back to the 1700s.

Since their founding in 1970, Cape Mentelle has released numerous wines. However, recognition for their hard work would not come until 1984, where the Cape Mentelle Cabernet Sauvignon obtained an award and the Cape Mentelle wine label was attributed the premium wine maker of the year. Evidently, all wines that followed this release were in great demand from wine collectors all across Australia and the rest of the world.

Considering the excellent reputation of Cape Mentelle, our hamper designer decided to add one of their best shiraz releases to our Chocolates & Red Hamper. The Cape Mentelle Shiraz is heavily based on winemaking techniques used in the French Rhone Valley. The maturation process takes place in large oat vats and small barriques, which enable Cape Mentelle to maintain all the flavours of the fruits, florals and spices.

The aroma and palate of the Cape Mentelle Shiraz are a unique experience as well. The aroma is characterised by fresh blueberries, red berries and violets. The aroma also has some cure meat tones combined with hints of black pepper and dark olive tapenade. The palate of the Cape Mentelle Shiraz also builds on this aroma, featuring red fruits, savoury pepper and cardamom spices. In conclusion, a great solution for wine collectors across the globe.
Butlers Handmade Chocolate Collection and Butlers Red Floral Ballotin Chocolate Selection
Some of our finest gourmet hampers contain a nice selection of chocolates, so our Chocolates & Red Hamper could certainly not go without an outstanding selection of scrumptious chocolates.




The first chocolate collection found in our Chocolates & Red Hamper is the Butlers Handmade Chocolate Collection. Butlers Handmade Chocolate Collection contains numerous chocolates that have won awards in the past, so not matter which chocolates your recipient prefers, a box of Butlers Irish award-winning chocolates always goes down well.

Our Chocolates & Red Hamper also contains a selection of chocolate packaged in a lovely floral box with a red ribbon. The gift box contains a selection of white, milk and dark chocolates, some of which also won awards over the past twenty years. The versatility of the chocolates provided by Butlers Irish Chocolates ensure that our Chocolates & Red Hamper is liked by the majority of recipients; this is also why this particular hamper is such a safe choice for a wide variety of occasions.
Willie's Cacao Peruvian 70% Dark Chocolate with Hazelnut and Raisins
There are not many chocolate manufacturers that can provide chocolates totally unique and different from mass-produced chocolates you can find in the supermarket. However, the Hamper Emporium was able to find a chocolatier with a lot of experience in this particular area, since they are known for exotic chocolates and unique flavour pairings. This chocolatier is Willie's Cacao, a chocolate brand you should definitely try.

Inside our Chocolates & Red Hamper, customers can find one of the most delightful chocolate squares from Willie's Cacao, the Peruvian 70% Dark Chocolate Square with Hazelnuts and Raisins. The chocolate square is made with the purest exotic cacao beans, so be prepared to experience a chocolate you have never imagined existed.

We also need to mention that there are more chocolates from Willie's Cacao available at the Hamper Emporium. Simply have a look at our extensive range of chocolate hampers to find more Willie's Cacao chocolates, or to uncover more delicious chocolates in our hampers that may be suitable for the recipient you have in mind!
Conclusion
The Chocolates & Red Hamper is a great choice for anyone who enjoys chocolate and nibbles, but also someone who knows to appreciate a good shiraz. Adding the 2013 Cape Mentelle Shiraz to our Chocolates & Red Hamper has transformed this gourmet hamper into the perfect choice for wine collectors. Want to find more exceptional wines or chocolates in our range? Have a look at our other gourmet hampers or stop by at our chocolate hamper range to discover more options. Not sure which chocolate hamper is best for your recipient? Do not hesitate to give us a call for some advice!

Still, there are other exquisite wines inside the gift hampers of the Hamper Emporium. So, if you are buying a gift for a wine collector, we can heavily recommend looking at the other gift hampers in our range and the high-end wines they contain. Some of the wines you can find inside our gift hampers are the Robert Oatley McLaren Vale Shiraz, Robert Oatley Sauvignon Blanc, Brown Brothers Victorian Crouchen Rieslings Rosé, Brown Brothers Limited-Edition Prosecco and many others! Given the large diversity of wines, and the new additions constantly added by our hamper designer, we have no doubt you'll find the perfect wine for your recipient at the Hamper Emporium.

We also need to mention that the Hamper Emporium has a magnificent collection of other alcoholic beverages as well, so our gift hampers range is not limited to fine wine alone. In addition to the wines we already mentioned, customers can also expect releases such as Penfolds Father 10-Year-Old Grand Tawny Port, Glenmorangie Original, Moet & Chandon Champagne, Piper-Heidsieck Champagne and many others! Of course, all hampers containing an alcoholic beverage also contain some fine gourmet treats, so be sure to discover the gourmet treats accompanying the alcoholic beverages inside our hampers too!