Hamper Emporium: Sweet & White Hamper
Author: Nicole Adler Date Posted:27 June 2016


Looking for the perfect gift for that special someone in your life but have no idea what they like? No problem. At Hamper Emporium we have just the right gift hamper for you. Thanks to their incredible diversity, our popular Sweet & White Christmas Hampers are suitable for any recipient. You can always count on these gift hampers to impress your special someone; whether it's your partner, friend or relative.

All the Christmas gift hampers on the Hamper Emporium Christmas collection are filled with only the finest brands in the world, so as to ensure 100% customer satisfaction. The same goes for our Sweet & White Christmas hampers. Filled with various spectacular biscuits and sweets, chocolate, savoury nibbles, and an outstanding bottle of white wine, these hampers deliver the perfect combination of stylish, famous gifts that will not disappoint you. So, if you're having trouble picking out the perfect gift for your loved ones, these gift hampers on Hamper Emporium are an excellent choice for you.

Sweet & White Christmas Hamper Contents
Wine and Champagne
The Sweet & White Christmas Hamper comes with an exceptional 750ml bottle of 2014 Devil's Corner Tasmanian Sauvignon Blanc. In fact, part of the hamper's name is coined from this award-winning white wine which hails from one of Australia's famous winery - Brown Brothers. This classic Sauvignon Blanc possesses the most splendid flavour and aroma making it a perfect addition for our Christmas gift hampers. Its fresh palate of citrus which is mainly passion fruit, combines a crisp acidity with delicate fruit sweetness; while its more complex aroma is a tantalising blend of definite grassiness, tomato bush leave and asparagus. With such a fine combination of spectacular aroma and flavours, this wine can be paired with several different foods. For Christmas Eve, we certainly recommend fried whitebait, calamari and seafood; or char-grilled asparagus topped with shaved aged parmesan cheese; or simply savor a glass of heavenly drink on its own.
Savoury
We chose to include the following tasty savoury nibbles in this Christmas hamper

• 60g Cat Cora's Organic Green Olives with Basil and Lemon: Bursting with flavour, these juicy, mouthwatering green olives produced by Cat Cora's are marinated with lemon, coriander, garlic, basil, and extra virgin olive oil. They make a perfect addition to any Italian dish or just as a standalone snack.
• 100g Partridges Artisan Bakehouse Black Pepper Crackers: Made with fresh local ingredients from the Yarra Valley, this terrific selection of gourmet crackers that are prepared with just the right amount of black cracked pepper, will add flavour to any of your entertaining plates. They are certainly an ideal gift for foodies with a refined taste.
• 100g Partridges Artisan Bakehouse Original Gourmet Crackers: Also produced from one of the greatest food and wine regions in Australia; the Yarra Valley, this stunning selection of traditional Australian gourmet crackers are best served with an assortment of fine cheeses or a good dip. They are perfect for entertaining as well, and go well with any beverage.
• 75g Valley Produce Co Pear and Hazelnut Fruit Paste: Made from fresh pureed pears and roasted hazelnuts, this exquisite, delectable Australian fruit paste by the Valley Produce Co is a "must try". It's full of flavour and body.
Biscuits and Sweets: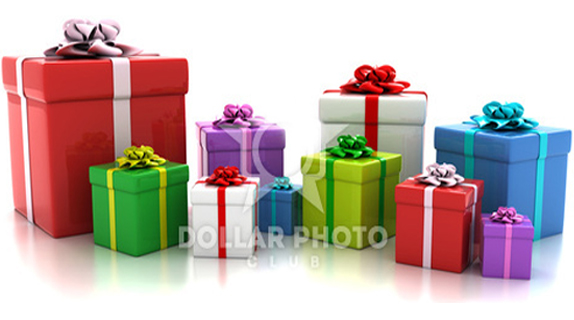 For sweets and biscuits, the Sweet & White Christmas Hamper includes the following treats

• 100g Jules Des Trooper Virtuoso: Prepared with the finest butter, outstanding milk chocolate, Indonesian cinnamon, and white chocolate topping; these world-famous Belgian crispy biscuits by Jules Des Trooper are just the perfect Christmas gift for Belgian chocolate lovers.
• 200g Butlers Chocolates Vanilla Fudge Gift Box: From our all-time favourite brand; Butlers chocolates, this generous gift box of deliciously moreish vanilla fudge is the ideal sharing gift for any occasion.
• 120g Luken & May Lemon Citrus Butterbursts: Made with the finest local ingredients, these beautifully packaged shortbread biscuits with a delicious hint of lemon, are finger-licking. They are also suitable any type of occassion.
Chocolate
To complete the selection of delicacies on our Sweet & White Christmas Hamper, we decided to include Butlers Chocolates 'The Dessert Menu' 130g. It's an incredible assortment of eight irresistible desert chocolates by one of Ireland's best chocolatiers; Butlers Chocolates, which comes wrapped in a stylish gift box. Each of these treats has its own unique decoration and flavour.
Sweet & White Hamper Presentation Basket
Hamper Emporium's gift hampers are all presented in a beautiful package; and the same applies for our new Sweet & White Christmas Hamper. The Sweet & White Hamper comes in an attractive keepsake box that makes it easy to gift and easy to carry as well.

At Hamper Emporium, we take pride in providing only the best service to our clients. That's why, each of our hamper presentation boxes is crafted with utmost care and with greatest attention to even the tiniest detail, so as to ensure that each and every recipient is presented with a delightful gift. Our presentation boxes also vary depending on what kind of items a particular gift contains. For instance, we normally deliver our beer hampers in classic handcrafted wooden presentation boxes since compared to snacks like biscuits and chocolates, beer tends to be heavier.