Christmas Corporate Hampers
Corporate Christmas gifts to impress every recipient and suit every budget are here for the 2020 Xmas gifting season at The Hamper Emporium.
Want to thank your clients and impress all of your office colleagues? Why not surprise them with one of The Hamper Emporium's Corporate Christmas Hampers? There is an extensive array of choices for you to explore, and our goal is to make it as simple as possible for you to surprise the receiver. After all, everyone deserves to be spoilt after a big year. Check below to learn the cut-off ordering dates for Christmas in 2020 so that we can be sure your Christmas Corporate Hampers will be there for the big day.
---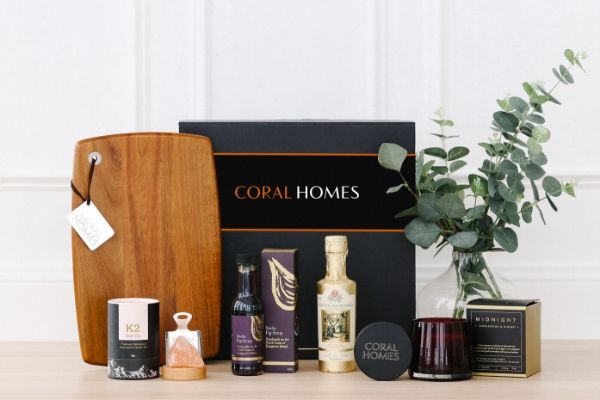 Why send a corporate gift hamper? Sending business gifts is a wonderful gesture. The gift also se...
Read Full Post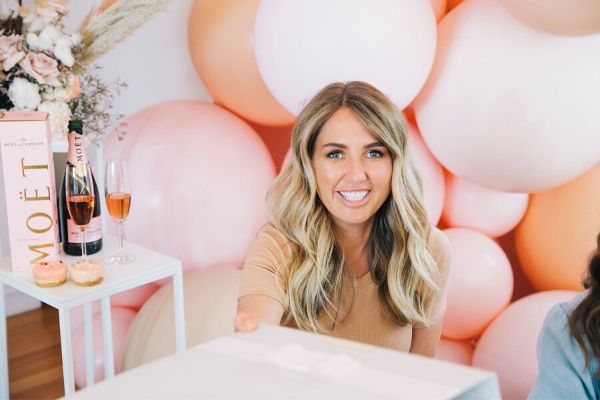 You don't have to be a child to enjoy some fun! If for social distancing or other reasons you are...
Read Full Post
Christmas Corporate Hampers
Don't risk your reputation with second-rate corporate Christmas gifts! When it comes to corporate gifting, here at The Hamper Emporium we're your partner in creating the perfect impression to clients, customers or staff. Over the past decade we've created Australia's best-selling range of luxury Christmas hampers packed full of luxury, presented perfectly and suitable for all budgets.
With a delightful selection of celebratory drinks and delicious sweet treats, our entire Christmas hamper range offers the perfect gift hamper for clients or as a wonderful work gift for everyone in the office. Backed by our expertise and impeccable quality, we ensure stunning presentation and luxurious gourmet treats and pamper gifts all with free delivery Australia-wide. We want to take the stress away from Christmas so that you can sit back and relax, knowing that we have everything organised.
It's not just Christmas corporate hampers that we have available at The Hamper Emporium, we specialise in custom corporate hampers for use as settlement gifts, thank you gifts, and staff gifts with a range available year-round. We provide bulk order options and can create custom-branded ribbon, gift boxes and even gifts such as branded wine, glassware and house gifts. Trust Australia's luxury gift hamper company to make the perfect impression on your behalf.
Christmas is such a fabulous time of year, and one of our absolute favourites here at The Hamper Emporium. We don't think Christmas is just for families tucked around Christmas trees, if your business is anything like our business, then your customers feel just like family to you, so Christmas gifts for clients are a must!
When it comes to corporate Christmas gifts, quality and beautiful presentation are guaranteed with all our gift hampers. We've spent over a decade refining our luxury keepsake gift boxes, our handcrafted wooden gift boxes, and our custom branding inclusions so that you're guaranteed to impress customers and staff alike.
When you want something different from the usual Kris Kringle gifts at the office, you could consider a little luxury from The Hamper Emporium. At The Hamper Emporium, we provide this luxury in our corporate hampers, containing a delightful selection of quality products. If you wish to learn more, be sure to read the information provided by our team below.
Everything You Need To Know About Gifting Corporate Christmas Hampers:
Choosing the best corporate hamper which is full of goodies is easy at The Hamper Emporium, no matter who you are buying for. Each of our corporate hampers is designed to bring your recipient high-quality products, which will leave a lasting impression. When you are buying corporate hampers at The Hamper Emporium, there is only one thing that should be taken into consideration and that is the size of the hamper. If you are buying one of our corporate hampers to surprise your employees, a large corporate gift basket for office sharing could be the best option. However, if you need something for a business relation, you could choose one of our smaller corporate gifts.
We understand that the holiday season is busy for everyone, especially businesses who are dealing with the Christmas rush. Thus, The Hamper Emporium team have decided to deliver up to Christmas Eve this year for areas where this service is possible. So, even if you have to order your corporate gifts a little later, The Hamper Emporium ensures they will arrive at their destination. Please note that businesses should take estimated delivery times for corporate gifts into consideration. Even though we deliver corporate gifts up to Christmas Eve this year, it still takes some time for corporate gifts to go from our warehouse to the address in question. Businesses can find the delivery estimate for corporate gifts on the product description page or the checkout window. We deliver Australia- Wide including Nsw, Perth, Brisbane, Melbourne, Sydney and Adelaide.
Choosing the perfect corporate Christmas hampers doesn't have to be difficult. We're here to be part of your team and help make your business look great, which is why we make choosing the perfect gift hamper as pain-free and easy as possible. At The Hamper Emporium, we list our corporate Christmas hampers by popularity as soon as you hit the catalogue. Therefore, you can immediately view the most popular options for the corporate gifting this holiday season without having to filter anything.
Our corporate Christmas hampers are always the best gifts during the holiday season. When you choose one of our corporate Christmas hampers, you automatically get a selection of the finest gourmet products, wines, champagnes, or anything else that is included in the gift basket you have chosen. Subsequently, you do not have to worry or run around to find the best selection of corporate gifts for your recipient.
When trying to find a great gift idea for employees, we understand how tough it can feel to try to find out what their likes, dislikes and interests are. This is why choosing an employee Christmas gift hamper is the perfect solution. The best part of choosing a Xmas hamper is that at The Hamper Emporium, our hampers are packed so full of quality produce that there's guaranteed to be products and gifts inside that everyone will enjoy, and of course we want everyone to enjoy Christmas!
Business gifts can become quite an investment during the holiday season, especially if you have to buy several business gifts for employees and important business relations. Fortunately, customers can count on The Hamper Emporium for some affordable corporate gift ideas as well. Customers can easily gain access to our most affordable corporate gift ideas by using the convenient sorting menu. Simply sort your results by lowest price; this will provide you with an overview of our most affordable corporate gift ideas.
When choosing business gifts for an entire office, gift hampers are a cost-effective choice for staff gifts, and if you choose a gourmet food hamper it's the perfect excuse for gathering everyone around to share and feast together.
We're proud to say that many of our corporate customers who source business gifts from The Hamper Emporium return annually for their Christmas gift needs. To ensure businesses can always find the latest corporate gift ideas on our site, we have added some new christmas gift baskets and updated some of our existing ones, this ensures only the best quality products for each season are included in our gourmet hampers.
One of our latest gifts for colleagues and businesses is the Celebration of Christmas Hamper. The celebration of Christmas hamper is also one of the most popular gifts for colleagues since it contains an astounding selection of white wine and red wine, champagne, nibbles, chocolates, and anything else your recipients would want during the holiday season. Customers can also count on our new selection of hampers with Swarovski® jewellery. Naturally, these are the most suitable gifts for colleagues you are particularly close to, and who you want to treat to something special.
Have you browsed our range of gifts for colleagues and businesses and come up with several corporate gift hampers you want to obtain? Or would you like to purchase several gifts for colleagues and business and send them to your recipients immediately? If so, you can benefit from bulk ordering your business gifts this year. Customers who want to bulk order their business gifts can do so by using the bulk order form on the website. The form allows you to enter the name of each of your business gifts as well as the addresses they are going to. Alternatively, customers can also arrange a bulk order by contacting The Hamper Emporium.
Businesses can count on corporate branding for all business gifts on The Hamper Emporium. To get more details on the corporate branding options available at The Hamper Emporium, we kindly refer you to our corporate hamper pages. We offer services from corporate branded ribbons, branded gift cards and even corporate branded keepsake gift boxes are available by speaking to our Corporate team.
The Hamper Emporium can deliver all corporate Christmas hampers Australia-wide. We even offer free delivery with each of the corporate hampers in our range, so be sure to select the standard delivery option before the checkout if you order your corporate hampers on the website. Please note that businesses can speed up the delivery of their corporate gift baskets. To speed up the delivery, check out the additional delivery options, visible on the product description pages and the checkout window. If you have any additional questions regarding delivery, do not hesitate to contact us.