Celebrate Christmas at the Office with the Best of All Gourmet Hampers!
Author: Nicole Adler Date Posted:23 March 2019


When you are looking for the perfect office gift in our collection of Australian Christmas hampers, you certainly need to have a look at our Best of Gourmet Hampers. The Best of All Gourmet Hampers is one of our finest Australian food hampers, containing traditional Christmas food and drink for your colleagues or employees at the office. If you want to give the people you work with the ultimate Christmas gift, you certainly cannot go wrong with the Best of All Gourmet Hampers!
Which Treats Were Selected for the Best of All Gourmet Hampers?
The savoury treats in these luxury Christmas gift hampers are of the finest quality, so you can count on the fact that your colleagues are going to be pleasantly surprised when they try one of these treats.
Customers can find international treats in a variety of popular Australian Christmas hampers at the Hamper Emporium, but one of the finest is without a doubt the Calvi 'Mosto Oro' Foil-Wrapped Olive Oil. The olive oil is made from the finest Taggiasca olives, but also wrapped in a special foil to protect it against various environmental factors. So, if your recipient is a true gourmet lover, this bottle of olive oil from our Australian Christmas hampers catalogue needs to be in their collection.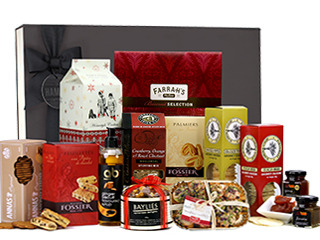 Australian food hampers should also include some Australian treats; this is why our hamper designer selected a delicious savoury nibble from the Baylies Epicurean Delights. Baylies Epicurean Delights Gourmet Crackers with Sesame Seeds is made with fresh, premium ingredients and is the perfect gift for all gourmet lovers.
As you may have noticed on the product description page, the Best of All Gourmet Hampers contains quite a few gifts in the form of biscuits and sweets. These biscuits and sweets are on the top of our Christmas collection, so any of our Christmas hampers with one of these treats is going to be a great gift for your friends or relatives. Let us take a closer look at some of the most special treats inside the Best of All Gourmet Hampers!
To celebrate Christmas at the office, you will need a nice selection of biscuits. For that reason, our hamper designer included some of the finest biscuits in the world – Byron Bay Triple Chocolate Fudge Cookies! These biscuits are considered to be real delicacies around Christmas time, so they could not be missing from these exquisite Australian Christmas hampers.
Inside the collection of gourmet nibbles inside this hamper, customers can also find a lovely selection of nibbles from Morgan's. Morgan's is an Australian brand, known for its Aussie-flavoured Christmas nibbles. So, a selection of their nibbles cannot be missing from our finest Australian Christmas hampers.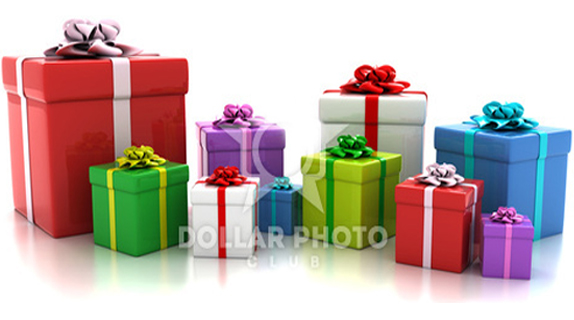 Which Wine or Champagne Was Selected for the Best of All Gourmet Hampers?
To ensure the wine would be liked by everyone at the office, the Hamper Emporium selected a true classic for the Best of All Gourmet Hampers. Inside this excellent corporate Christmas hamper, you can find a bottle of Islander Estate 'Bark Hut Road' Shiraz Cabernet. Known for spicy tobacco aromas and a complex palate, this wine will be appreciated by even the harshest critics.
How Do I Make Your Australian Food Hampers My Own?
Customers are sometimes worried that one of our Australian food hampers could be seen as an impersonal gift. Fortunately, customers do not need to worry about that when they shop at the Hamper Emporium, since you can easily make your hamper your own through accompanying gift tags.
Before the checkout, you will get the opportunity to add a personalised message to the Australian food hampers of the Hamper Emporium. Any of our Australian food hampers can be personalised like this, so be sure to take advantage of this option before you purchase your gift basket for Christmas.