What Corporate Gift Hampers Does the Hamper Emporium Offer as Christmas Gifts?
Author: Nicole Adler Date Posted:23 March 2019


Christmas for business owners is not similar to ordinary people. While everyone is prepping their list to buy presents and Australian Christmas gift hampers for family and friends, businessmen must also prepare a list for their employees, clients, colleagues, and investors. If gift-giving is plainly an act of generosity for ordinary people, it is different for businessmen, as corporate gifting indirectly advances the interests of their company.
What Are Corporate Gift Hampers and What Benefits Do They Provide?
If you are a new businessman (or woman), you might be unfamiliar with what is referred to as corporate gift hampers. Basically, a corporate gift hamper is just like any other present; the only difference is that the giver is a business or a company. It is usually given to recognise employees' work and show appreciation to clients, investors, and colleagues.
At the outset, it might seem that giving free presents is bad for profit. Sure, you would be spending money on presents and would not earn income in return. But the benefit of corporate gift hampers comes in intangible gains. Here are some of the benefits of corporate gifting:
Employee Motivation
For starters, giving corporate gift hampers boosts the morale of employees. In a Forbes article, Robert Bullock explained that it is important for companies to motivate their employees in order to maintain a competitive advantage. He declared that this is especially true for apathetic and cynical employees, who can use some enthusiasm and passion. Giving your employees one of our Australian food hampers is one concrete and direct way to show you value them. Consequently, it would encourage them to perform better at work and improve their productivity in the process.
Improved Loyalty
It also strengthens your relations with your recipients. It would improve employees' loyalty and reduce the attrition rate. On the other hand, it is an effective way to engage clients and allow them to develop affinity with your business.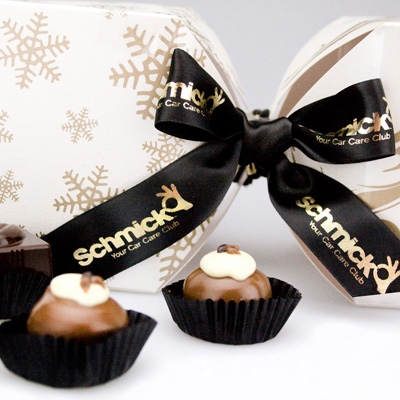 Image Building
Our branded Australian food hampers can help create your image in clients' mind. Based on your Australian food hampers, clients and potential customers will associate your brand to a certain image; this area can be both useful and detrimental for you. If you sluggishly select Australian food hampers for clients, then there is a great chance that they will associate you with incompetence. Giving a gift like the Best of All Christmas Hampers is an example of positive image building as the hamper reflects sophistication, tastefulness, and lavishness. Your goal is always to get a positive impression.
By giving Australian food hampers, you can attract new customers and further advertise your brand to existing clients. Putting your company logo or name on your Australian Christmas hampers is a good way to help people recognise your brand too. There are many customisation options in our corporate branding section. So, once you have picked your favourite hamper from the Australian Christmas hampers range, you can customise it to suit your requirements.
What are the Different Kinds of Corporate Australian Christmas Hampers?
Human beings being complex, you must be careful to not appear as if you are bribing your recipient to like you. Although it is really your intention, the same must be subtle, indirect, and not too obvious. There must be a justified reason when you give Australian Christmas hampers. Fortunately, you can take advantage of special occasions to send out one of our best Christmas hampers.
The common types of corporate gifts are: recognition gifts for employees, birthday presents, "thank you" gifts, congratulatory gifts, new client acquisition presents, brand awareness items, promotional products, and Christmas holiday gifts.
Since Christmas is just around the corner, it is timely to think about our best Christmas hampers. Aside from the factors mentioned above, you must also consider the uniqueness of your gift. Our best Christmas hampers provide a cost-effective and personal way of wishing your employees, clients, and colleagues a joyous Christmas.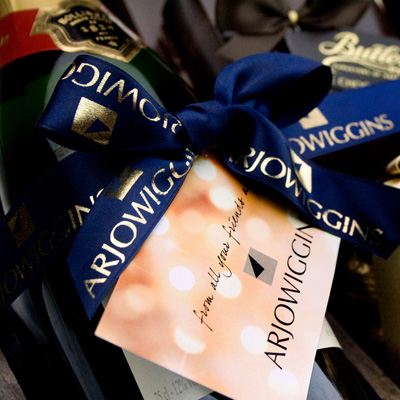 What Are the Best Christmas Hampers Available at the Hamper Emporium?
Be one in celebration during this festive season with your employees, clients, and colleagues. With our diverse and personalised best Christmas hampers, especially put together for this special holiday, being in a joyful mood will be natural for everyone. Here are some of the available Australian luxury gift hampers you can choose from:
The Celebrate Xmas Hamper
Containing all the traditional Christmas food everyone loves, this hamper will be a sure hit for your recipients. It contains a handmade Christmas cake by Baylies, a variety of flavoured biscuits, an assortment of delectable chocolates, and a bottle of luxurious champagne. Give this to clients and investors to show your company's conservative side. Adherence to traditions is often associated with stability, which is appealing for investors and clients.
The Gourmet Christmas Treats Hamper
Perfect for your most valued clients and colleagues, this hamper contains premium quality delights that will put everyone in a cheery Christmas spirit. The hamper includes a delicious traditional handmade cake, a selection of gourmet biscuits and pastries, and also has extras for the pantry of foodies. Give this to impress clients and colleagues with luxurious tastes. It will tell them that they can trust you and your judgment.
The Festive Cheer Christmas Hamper
Show your employees, clients, and colleagues how to have a merry Christmas with this festive pack of goodies! The bottle of exquisite Islander Estate wine will surely put you in their nice list this season. And it gets even better with the assortment of tasty treats such as cakes, crackers, fruit pastes, chutneys, and shortbread, made with love by Morgan's, the Woods Farm, Gourmet Regional, and Baylies Epicurean Delights!
The Classic Port Hamper
It is always harder to choose Australian luxury gift hampers for male recipients. Fortunately, we have the Classic Port Hamper, especially created to appeal to manly taste. With Penfold's Father 10-Year-Old Grand Tawny Port alone, your male recipient will immediately notice how you particularly picked this hamper for him. Establish trust easily by telling your recipient that you understand and totally get him.
The Deluxe Christmas Hamper
The best Australian luxury gift hampers are those that enhance the personal relations of individuals. Put together for sharing, this hamper is a great choice for a group of employees or a team. It has everything from savoury to sweet, ensuring that there is a treat that every member of the team will enjoy. Give this to your staff to promote teamwork and camaraderie among them. While they eat this together, they will thank you at the back of their minds for giving them the chance to bond.
Aside from the mentioned Australian luxury gift hampers, The Hamper Emporium has other delicious and intelligently put together hampers. Just browse through our catalogue and we will help you send out the best Australian luxury gift hampers this Christmas.
How Do I Select the Best Australian Luxury Gift Hampers for My Corporate Recipients?
In giving corporate Sydney gourmet hampers, remember to consider the particular wants of your recipients. Always put yourself in the shoes of your employees, clients, and colleagues. If you will not be pleased yourself with the gift, then you should not give it to them. Do not treat corporate Sydney gourmet hampers as an obligation or burden, because your recipients will somehow get that vibe. Corporate gifting is a valuable tool in the intensely competitive business setting of today. Use it well and you will not regret it.
Of course, the Hamper Emporium is more than happy to make your shopping experience a little more pleasant too. Our corporate clients can therefore count on free delivery on Australian hampers, ensuring they get the best deal every time!
Do you want to surprise your corporate recipients with one of our finest Sydney gourmet hampers or Melbourne Christmas hampers, but are you unable to decide which of our gift baskets would be best? Feel free to contact the Hamper Emporium for some assistance.