Christmas Is the Time for Giving!
Author: Nicole Adler Date Posted:23 March 2019


Do you want to gift a luxurious gift to your friends and family this Christmas? Then be sure to check out our selection of amazing Australian food hampers! From great bottles of wine and champagne to creamy chocolates and the finest French biscuits, a premium Christmas hamper from the Hamper Emporium will certainly be appreciated.
Could You Recommend Some Christmas Hampers for My Family and Friends?
At Hamper Emporium, we have an amazing selection of Australian food hampers waiting for you. Each of our Australian food hampers has something unique to offer, so let us take a closer look at some of the most exquisite Australian food hampers you can gift this year!
The first Christmas hamper you simply cannot afford to miss is our Christmas Delights Hamper, which contains some real traditional Christmas treats including the Baylies Epicurean Delights Traditional Handmade Cake.
Baylies Epicurean Delights was founded in 1995 in Strathalbyn, South Australia. They are known for their gourmet products, but more specifically for their traditional Christmas treats. Everything coming from Baylies Epicurean Delights is handmade and not mass produced, which does wonders for the flavour. The Baylies Epicurean Delights handmade cake is therefore the perfect addition to our Christmas savoury nibbles.

Customers do not have to choose our Christmas Delights Hamper for savoury nibbles alone, because you will also get an excellent bottle of Devil's Corner Tasmanian Pinot Noir! Devil's Corner Tasmanian Pinot Noir is produced on the Devil's corner Vineyard, owned by the Brown Brothers winery. The pinot noir benefits from the maritime climate and clear air, because this amazing release is famous for its vibrant fruitiness.
When you choose one of our Christmas Delights Hampers, you will also get a nice selection of chocolate, including brands such as Willie's Cacao and Butlers. Willie's Cacao is a chocolate brand that is mainly known for its unusual flavours, while Butlers Irish Chocolates are known for their creamy chocolates and traditional chocolate recipes.
Do you want one more hamper recommendation for Christmas this year? Then be sure to have a look at our Moet & Gourmet Nibbles Hamper. The Moet & Gourmet Nibbles Hamper is quite similar to the Christmas Delights Hamper, because it also contains an amazing selection of nibbles from Baylies Epicurean Delights as well as an exquisite bottle of bubbly.
Moet & Chandon Brut Imperial is considered to be the most valuable release of the Moet & Chandon champagne range. Moet & Chandon Brut Imperial was created from more than 100 different wines, which were all selected according to their maturity, complexity and constancy. When you taste a bottle of Moet & Chandon Brut Imperial, you can enjoy the body of a Pinot Noir, the suppleness of Pinot Meunier and the exquisite finesse of Chardonnay.
Customers who want even more options this Christmas should definitely head over to our Australian food hampers catalogue, where they can discover even more Australian Christmas hampers. If you need some help deciding which hamper to go for, do not hesitate to contact the Hamper Emporium team!
Can Hamper Emporium Provide Me with Corporate Gift Hampers This Christmas?
A great way to advertise your business, and to make people remember you, is by obtaining one of our corporate gift hampers. Thanks to the Hamper Emporium, businesses can take advantage of a large amount of corporate gift hampers, which can be created with your company's logo and brand.
Businesses who are interested in obtaining corporate gift hampers can find what they are looking for on our corporate hamper page. First, the customer needs to select one or multiple corporate gift hampers they would like to use as a corporate gift for Christmas. Once the hamper has been selected, the customer can contact the Hamper Emporium and request corporate branding, this can be done by hitting the "Make Enquiry" button on the corporate hampers page.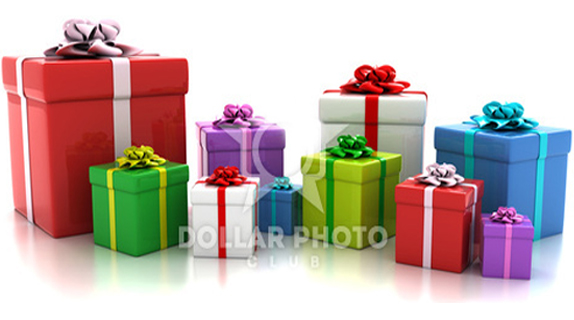 There are also a number of benefits our business clients can take advantage of when they choose corporate gift hampers from the Hamper Emporium. First of all, we offer free delivery Australia-wide to all our corporate customers. So, no matter how many hampers you order, you can always take advantage of that free standard delivery service!
Businesses who want to order corporate gift hampers in bulk can also get great benefits at the Hamper Emporium, because we offer a free corporate branding set-up if you purchase over a certain amount of gift baskets. The level of customisation for each hamper is quite amazing as well, so you will not find a better service anywhere else!
Customers who are interested in corporate branding, or who want to see some examples of gift hampers with corporate branding, can head over to our corporate hampers page. Do you still want additional information before you can proceed? Do not hesitate to contact the Hamper Emporium!
Can I Send My Australian Christmas Hampers Directly to The Recipients?
Are you buying a Christmas gift for a relative who lives far away? Do you want to buy them something special, but cannot deliver it yourself? No problem for the Hamper Emporium, because you can have your gift hamper delivered from the Hamper Emporium straight to the recipient!
Customers who are buying a gift for someone who is in hospital can also have it delivered directly to the recipient. Simply add the room number, ward, the address of the hospital and the name of the recipient and we will ensure your gift arrives.
For more information about special delivery options, please visit our delivery page. In addition to free standard delivery, customers can also take advantage of other options such as our express delivery!
How Do I Contact Hamper Emporium for Christmas Gift Advice?
Could you use some extra help choosing your Christmas hampers this year? Customers can easily get in touch with the Hamper Emporium via telephone or email. Simply give us a call or send us an email if you need some assistance.
Businesses who want to take advantage of corporate branding can also contact Hamper Emporium over the telephone or can send a message via email. Businesses can also enquire about corporate branding through our corporate hampers page.