What Quality Products Are Included in Our Corporate Gift Hampers?
Author: Nicole Adler Date Posted:23 March 2019


It is Christmas season once again, another moment to make everything special. In this time of giving, we would like to share nothing but quality products, especially when our corporate gift hampers represent your company. The Hamper Emporium is the ideal partner in creating perfect corporate gift hampers for the important people behind your brand. Because we want to make them feel special, we choose the best products to include in these corporate gift hampers.
Below, customers can find all the information they need about our Australian food hampers that are used for important business relations. If you are considering obtaining one of our corporate gift hampers this holiday season, be sure to read the information provided below.
What Are the Quality Products Included in Australian Food Hampers?
Our Australian food hampers are carefully created to include only the finest products that are perfect for the occasion. We choose premium brands, which uphold the value of quality as we put together a gift that will best represent your company. With a variety of delicacies to choose from, we ensure that each of our Australian food hampers represents luxury everyone will enjoy.
Which Wines, Champagnes, and Other Drinks Are Included in Hamper Emporium's Australian Food Hampers?
Those who enjoy drinking a glass of wine or champagne will truly appreciate the premium bottles we include in our Australian Christmas hampers. Among the famous brands in our hampers are Moet & Chandon – a French brand that fuses traditional methods and modern technology to produce the finest limited-edition champagnes, Brown Brothers – one of the most popular wine cellars in Australia with their high standards, and Piper-Heidsieck – a champagne producer since 1785 which uses the finest grapes from their vast vineyard.
A 750 ml bottle of Brown Brothers Cellar Release Shiraz is one of the gems in our range of Australian Christmas hampers. The wine is a strong favourite among collectors and connoisseurs, so any of our Australian Christmas hampers containing this bottle of wine is a good choice for the holiday season.
Another remarkable option from the Brown Brothers cellar is the Brown Brothers Heathcote '18 Eighty Nine' Shiraz. Much like the previous suggestion from the Brown Brothers range, this highly-awarded wine is an outstanding choice for all connoisseurs and collectors. Be on the lookout in our range of Australian Christmas hampers for this exquisite bottle of red.
The Scarpantoni School Block Shiraz Cabernet Merlot, which is a perfect match for meat dishes, is another exquisite bottle of wine from our Australian Christmas hampers range. The Scarpantoni pairs beautifully with Christmas meals too, making it the perfect choice for the holiday season.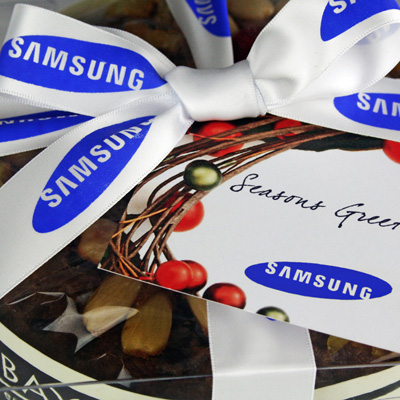 Also among the red wine products in our best Christmas hampers is an exquisite bottle of Devil's Corner Tasmanian Pinot Noir. The pinot noir is a strong choice for the holiday season too, especially when you consider this wine has won numerous awards over the years.
Customers can also count on our range of best Christmas hampers for a good bottle of champagne. One of these champagnes is the Piper-Heidsieck, a classic champagne included in some of the best Christmas hampers at the Hamper Emporium. It is 55-60% pinot noir, 20-25% pinot meuniere, 10-15% chardonnay and 10-15% reserve wines, an amazing blend for anyone who loves complexity.
The luxurious Bollinger Special Cuvee Brut NV Champagne is another good option for champagne lovers. Our range of best Christmas hampers offers this bottle of champagne in various hampers and combines them with some of the finest nibbles.
Three bottles of the world's finest champagnes – Bollinger Special Cuvee Brut NV Champagne, Moët & Chandon Brut Imperial NV Champagne, and Piper-Heidsieck Brut NV Champagne – are found in the Champagne Triple Treat gift hamper. The Champagne Triple Treat is one of our best Christmas hampers, but also a popular choice for other special occasions.
For whiskey, a bottle of single malt Glenmorangie the Original Scotch Whiskey – a taste of vanilla and finishes with a taste of fruit, together with other savoury treats can be found in the Glenmorangie Scotch Whiskey Hamper. So, anyone with a preference for whiskey will appreciate this hamper more than any of our other Australian luxury gift hampers.
A celebration of beers from Burleigh Brewing My Wife's Bitter, Lord Nelson Three Sheets Pale Ale, Murray Craft Brewing Co Angry Man Pale Ale, Bridge Road Brewers Pale Ale and Feral Sly Fox Summer Ale are all included in the MicroBreweries of Australia Hamper. So, this option from our Australian luxury gift hampers is perfect for the beer lover this holiday season.
Which Savoury Nibbles Are Included in the Australian Luxury Gift Hampers at the Hamper Emporium?
Only the finest savoury products complement our Australian luxury gift hampers. These Sydney gourmet hampers will surely leave a prestigious impression as world-class food and drink items are blended together to create the perfect Christmas gift hamper.
Kangaroo Island Kalamata Olives are known across Australia for their exquisite taste. The olives can easily be enjoyed on their own, or with one of the additional nibbles you can find inside our Sydney gourmet hampers.
Le Cordon Bleu Paris Green Olive Spread is a product of 120 years of flavour which is a perfect pair with soft cheeses. Therefore, you will often find this product in our finest Sydney gourmet hampers, created for those with a love for the finer things in life.
Morgan & Albert's Nibbles and Brewer's Nut Company both provide a variety of exquisite peanut mix. However, each of these brands brings a unique approach to nut mixes, so you will find that all Sydney gourmet hampers providing these products offer something totally unique.
Baylies Gourmet Crackers, as well as other products from Baylies Epicurean Delights, can be found in many of our Sydney gourmet hampers. If your recipient prefers Australian quality and flavours, then one of our Sydney gift hampers containing Baylies Epicurean Delights will be perfect.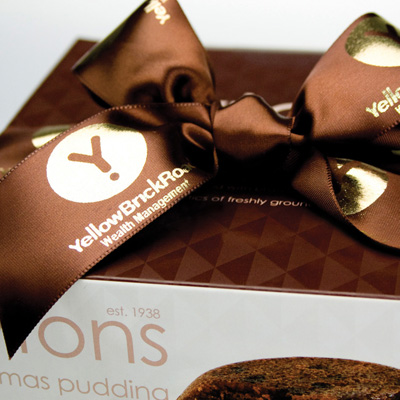 Which Sweet Chocolates and Biscuits Can I Find in the Sydney Gift Hampers at the Hamper Emporium?
These sweet treats will surely convey a statement of love this Christmas season. Premium chocolates and biscuits all deliciously crafted are a perfect addition in our range of Sydney gift hampers.
Maison Fossier has been producing the finest biscuits and pastries since the 1700's. French Galettes St Remi, French Gingerbread Fondant, Feuilettes Chocolate Chip Puff Pastries, French Palmer Pastries, and French Almond Macarons are among the premium products included in our Melbourne Christmas hampers.
Jules Destrooper manufactures one of the best Belgian biscuits for already 125 years. It is created with a careful selection of spices from all over the world, so it is no surprise that this product is found in our most luxurious Melbourne Christmas hampers.
Butlers Irish Chocolates started in Ireland in 1932, and through the years has been creating delicious Irish chocolate products. As soon as these chocolates were added to our collection, we had new bestselling Melbourne Christmas hampers on our hands. So, customers can easily find large selections of Butlers Irish Chocolates in our Melbourne Christmas hampers.
Morgan's Honey Roasted Peanuts, Christmas Milk Chocolate Cranberries and Christmas Roasted Cinnamon Almonds are all made with premium local ingredients. They are loved by recipient's who prefer authentic Australian flavours, so these nibbles are also present in our range of Melbourne Christmas hampers.
Anna's Original Almond Thins is a sure treat for the holidays. These Swedish biscuits are baked to perfection, which everyone will surely enjoy. Since this is a treat that appeals to many, one of our gift baskets containing Anna's Original Almond Thins will be a safe choice for most Aussie recipients.
Byron Bay Cookies Milk Choc Chunk is traditionally baked with the finest European chocolate. The cookies are a favourite for chocolate lovers, so if you are buying for a chocoholic, be sure to look for our Christmas hampers with Byron Bay products.
Why Should I Choose the Hamper Emporium for My Christmas Hamper Needs?
There may be several Christmas hampers to choose from, but The Hamper Emporium will guide you through the selection process for the perfect corporate Christmas gift hampers. All our baskets are meticulously created to ensure that everyone will enjoy its special food treats. This is no doubt the perfect gift for anyone, since people enjoy good food, especially during the holiday season.
Today is the best day to shop for corporate Christmas gift hampers. Browse our catalogue and place your order today!