What Is a Christmas Hamper?
Author: Nicole Adler Date Posted:23 March 2019


Many people are already familiar with Australian food hampers, which are great gifts for any occasion. However, not everyone is that familiar with Australian Christmas hampers yet, so Hamper Emporium is more than happy to discuss these Australian Christmas hampers and how you can use them to your benefit! Read on to find out what Australian Christmas hampers entail and why they make a splendid present for the holiday season.
What Are the Characteristics of Australian Christmas Hampers?
The main characteristic of the Christmas hamper is the presence of Christmas-themed products. Christmas-themed products are usually products such as wine, champagne, chocolate and handmade cakes.
When you take a look at the Australian Christmas hampers range on the Hamper Emporium, you will immediately notice all the characteristics we mentioned above. The majority of our Australian food hampers will contain a nice bottle of bubbly, quality chocolates and handmade treats that fit the holiday season like a glove.
We do need to mention that customers are not obligated to purchase a Christmas hamper with an alcoholic beverage, considering the fact that not everyone enjoys alcohol. A good Christmas hamper does not have to contain alcohol, as long as it contains a number of Christmas-themed treats.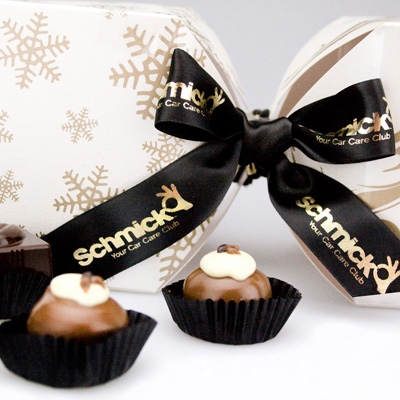 What Is a Good Example of a Christmas Hamper from Your Range?
The Hamper Emporium has several Australian food hampers that can serve as an example in this instance, but if we would have to pick one we would choose our "Celebration of Christmas Hamper".
The "Celebration of Christmas Hamper" from our range of Australian food hampers contains all the things that define a good Christmas gift. Inside this Christmas hamper, you will find traditional Christmas treats such as the Baylies Epicurean Delights Handmade Cake, Trentham Tucker Chocolate Cranberry Cake, Butlers Assorted Fudge, and so much more. The ultimate collection of Christmas treats from our Australian food hampers collection!
Our "Celebration of Christmas Hamper" also contains delicious chocolates that have been transformed in an amazing Christmas treat. From the Festive Menu from Butlers Irish Chocolates to countless boxes of Ernest Hillier chocolate-covered treats; this hamper is truly the one of the best Christmas hampers in our catalogue.
The hamper also contains pre-made gift boxes and gift bags of chocolate, which make this Christmas hamper even more special. Customers can find great options such as the Butlers Chocolate Caramel Truffles, Butlers Chocolate Caramels, and the Butlers Gold Box Assortment.
Is the Traditional Christmas Hamper Also a Corporate Hamper?
The traditional Christmas hamper is not that different from the corporate hamper, although there is a crucial difference between the two. A corporate hamper is not only meant as a gift, because it is also meant to advertise. Business relations who receive a corporate hamper are never going to forget you, which can play in your benefit somewhere down the line.
To transform our best Christmas hampers into corporate hampers, you can contact the Hamper Emporium. Our in-house graphics designer will then implement the brand of your company on the Australian luxury gift hampers you have chosen and personalise the hampers according to your wishes.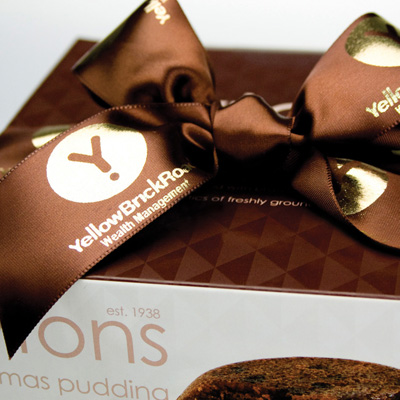 Could You Recommend Some of Your Best Christmas Hampers This Year?
Our best Christmas hampers range is filled with excellent choices, but we can put a few of our best Christmas hampers forward for this year's holiday season. Whether you are looking for a Christmas gift for your father, mother, relative or friend, our best Christmas hampers are more capable to provide your recipient with an amazing surprise.
The first Christmas hamper we would like to put forward this year is the Glenlivet Founder's Reserve Hamper, a great Christmas gift for fathers, grandfathers and whiskey lovers. The hamper is filled with gourmet products from around the world, but also contains a nice bottle of Glenlivet Founder's Reserve Scotch Whiskey.
Glenlivet Founder's Reserve Whiskey took more than two-hundred years to create, so this whiskey is truly something special. The founder of Glenlivet, George Smith, envisioned a whiskey with a smooth and fruity taste. In honour of their founder, Glenlivet created this delicious reserve whiskey almost two-hundred years later.
In our range of Australian luxury gift hampers, customers can also find Sydney gourmet hampers that are suitable for couples and relatives. One of these Australian luxury gift hampers is the Christmas Star & Chocolates Hamper, which is filled with Christmas treats and an outstanding bottle of Brown Brothers Methode Traditionelle King Valley Pinot Noir Chardonnay NV.
Brown Brothers Methode Traditionelle King Valley Pinot Noir Chardonnay NV was created in 2002. It is an excellent sparkling wine that has enjoyed great success all across Australia over the past ten years. It is trademarked with a lengthy palate and fruitiness.
The Brown Brothers winery is very popular in Australia, so you will find other wines from this wine house in our selection of Australian luxury gift hampers. The main people in Brown Brothers are the wine makers, who are Joel Tilbrook, Cate Looney, Geoff Alexander and Tom Wallace. Since their start at the Brown Brothers winery, they created excellent new wines such as the Brown Brothers Cienna, Brown Brothers Dolcetto & Syrah and the Brown Brothers Moscato.
Last but not least, we would also like to recommend the "Best of All Gourmet Hampers", which is suitable for all foodies and gourmet lovers. The hamper contains Italian gourmet products as well as countless Australian nibbles.
One of the most outstanding shirazzes in the Hamper Emporium range, which can be found in the "Best of All Gourmet Hampers", is the Islander Estate 'Bark Hut Road' Cabernet Shiraz. The Islander Estate release is a firm favourite among connoisseurs, so it will not disappoint during the holiday season.
What Other Australian Luxury Gift Hampers Could Transform My Holiday Season?
The Hamper Emporium has many Australian luxury gift hampers that will leave a lasting impression this holiday season. So, if you are looking to buy gifts that will impress your friends and family, be sure to check out the rest of our Australian luxury gift hampers for more information.
Need some help finding the right gift basket for the holiday season? Get in touch with our experienced team for some assistance! We will be more than happy to point you in the right direction.