Choose Hamper Emporium's Christmas Delights
Author: Nicole Adler Date Posted:18 May 2016


The Hamper Emporium has many food hampers waiting for you this Christmas. One of the best Christmas food hampers you will find in our Christmas collection is the outstanding Christmas Delights Hamper. Hamper Emporium's Christmas Delights Hamper is one of our most popular Christmas hampers, containing a selection of fine wine, handmade cake and creamy chocolates. To find out more about this Christmas gift from the Hamper Emporium, be sure to read our additional information below.

Which Savoury Gifts Are Hidden in the Christmas Delights Hamper?

Our luxury Christmas gift hampers always contain a good amount of savoury treats, so one of our Christmas Delights Hampers can be the perfect gift for a gourmet lover who prefers savoury snacks and nibbles. Inside this Christmas basket, the gourmet lover will be able to enjoy big brands such as Baylies Epicurean Delights, Belgian Butters and Maison Fossier.

Baylies Epicurean Delights

Baylies Epicurean Delights is a brand you will encounter quite often in our Christmas hampers. It is a brand known for their superior quality and handmade savoury treats. One of their savoury treats included in these Christmas hampers is the Baylies Epicurean Delights handmade cake, an excellent addition to your Christmas table.

Along with the handmade Christmas cake, our Christmas Delights Hamper also contains the Baylies Double Chocolate & Hazelnut Biscuits. The Baylies Double Chocolate & Hazelnut Biscuits are made with fresh ingredients from the Adelaide Hills, so recipients will be able to taste some of the finest biscuits Australia has to offer.

Belgian Butters

Belgian Butters is a label owned by world-famous biscuit manufacturer Jules Destrooper, a biscuit manufacturer best known for their "Lukken", Belgian butter waffles with a hint of almond. Given the fact that Belgian Butters is a label of this biscuit manufacturer, you can expect something truly special in these Christmas hampers.

Our Christmas Delights Christmas Hampers contain a box of the finest Belgian Butters biscuits, more specifically Belgian Butters Finest Chocolate Butter Biscuits. These biscuits are true to the original recipe of Jules Destrooper, presenting a delightful biscuit with a hint of almond, covered in the finest Belgian chocolate.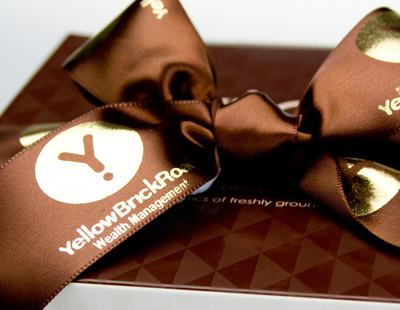 Maison Fossier

Belgian Jules Destrooper may be a biscuit manufacturer with a lot of history, but so is French biscuit manufacturer Maison Fossier. Maison Fossier was founded many centuries ago and became famous all over the world with their unique Biscuit Roses, soft vanilla biscuits covered with icing sugar.

When you look at the other Christmas hampers from the Hamper Emporium, you will quickly notice we have a lot of Maison Fossier biscuits on offer. For our Christmas Delights Hamper, our hamper designer selected the Maison Fossier Feuilletes Chocolate Chip Puff Pastries. These delicious pastries are made from freshly made butter and quality chocolate flakes. In other words, the perfect selection of biscuits during tea time.

Which Wine Was Selected for the Christmas Delights Hamper?

The Christmas Delights Hamper contains an excellent bottle of 2014 Devil's Corner Tasmanian Pinot Noir, one of the finest releases from the Brown Brothers winery. The 2014 Devil's Corner Tasmanian Pinot Noir is known to have a fruity palate with fresh acidity. It also has a generous aftertaste, making this the perfect wine to serve with a sophisticated dinner.

Customers who like to gift more wines from the Brown Brothers winery will find several other options at the Hamper Emporium. In addition to our Christmas Delights Hamper, you will find more Brown Brothers releases in other Christmas hampers and gourmet hampers at the Hamper Emporium. Be sure to discover our range of hampers containing Brown Brothers wine, because wine lovers are bound to appreciate such an exquisite gift.

Which Chocolates Were Selected for the Christmas Delights Hamper?

If you are looking for a Christmas hamper for a chocoholic, you certainly cannot go wrong with one of our Christmas Delights Hampers. Our Christmas Delights Hampers contain a tremendous selection of chocolates, featuring popular chocolate brands such as Willie's Cacao and Butlers Irish Chocolates.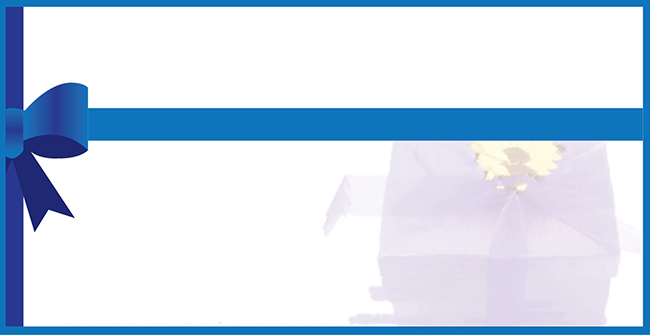 Butlers Irish Chocolate Selection

Chocoholics looking for chocolates of outstanding quality will not be disappointed with Butlers Irish Chocolates. These chocolates have a long history, because the brand itself has been around since 1932. One thing has not changed over the years though, all Butlers Irish Chocolates are still handmade, delivering some of the highest quality chocolates in the world.

Our Christmas Delights Hamper contains some of the finest chocolate selections of Butlers Irish Chocolates. Firstly, there is Butlers Premium Handmade Chocolate Collections, which contains some of the award-winning chocolates handmade by Butlers Irish Chocolates. Then, recipients can also enjoy Butlers Irish Chocolates Milk Chocolate and Pudding Truffles, a traditional Christmas chocolate selection that will delight young and old. Last but not least, there is also the Butlers Red Floral Ballotin Chocolate Selection, containing six divine chocolate truffles in milk, dark and white chocolate. In a nutshell, the best chocolate selection for chocoholics.

Willie's Cacao Exotic Chocolates

Butlers Irish Chocolates is not lonely at the top of the chocolate industry, because there is another chocolatier who conquered the top of the chocolate mountain. Willie's Cacao is a chocolatier best known for the use of exotic cacao beans, which are imported from their cacao plantations in Venezuela, Peru and other exotic locations. If you have not tried their chocolate before, now you will get the chance with our Christmas Delights Hamper.

The Christmas Delights Hamper contains two of the finest chocolate squares from Willie's Cacao: Willie's Cacao Peruvian 70% Dark Chocolate Hazelnut & Raisin and Willie's Cacao Sierra Leone 70% Dark Chocolate Ginger & Lime.

Even though Willie's Cacao chocolates are quite adventurous and unusual, they appeal to many chocoholics who like to try something new and unique. The Hamper Emporium can provide you with a number of gift hampers containing unique chocolate squares from the Willie's Cacao brand, so if you are buying for a true chocoholic, be sure to have a look at our other Christmas hampers, gift hampers and gourmet hampers.