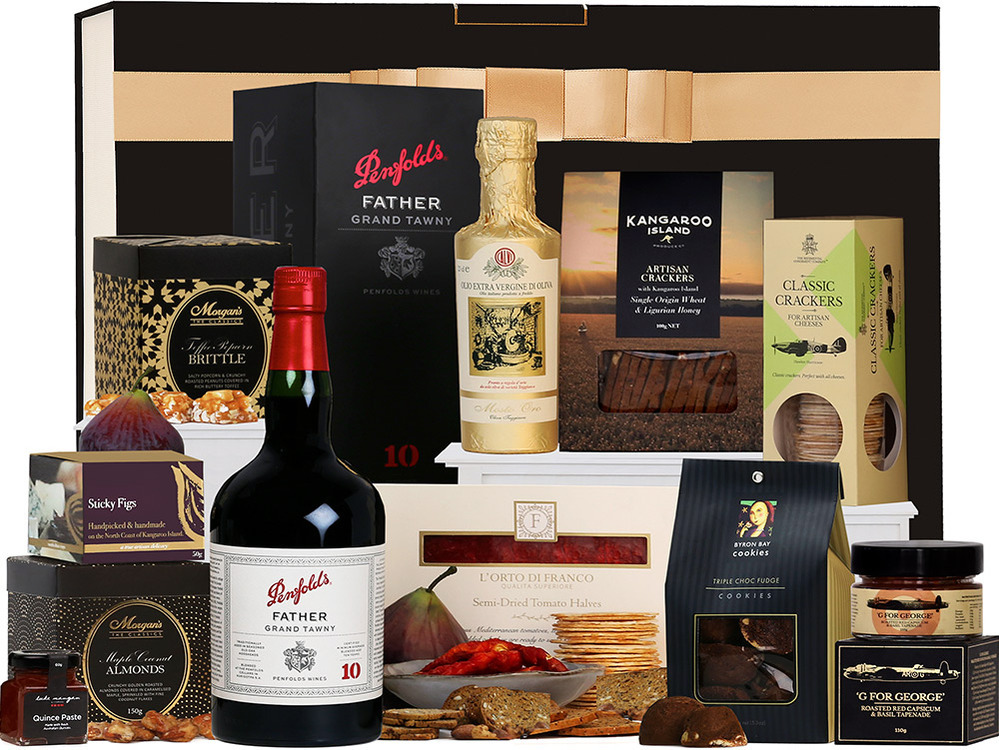 The Classic Port Hamper
A Classic Gift For Classic Christmas Enjoyment
In stock | Ships now
$159
They'll savour every sip of this Penfold's classic with our Christmas Classic Port Hamper! With our famous FREE Australia-wide Delivery getting the perfect gift right to their door is easy. Our luxury Christmas hamper features Father 10 Year Old Grand Tawny Port from Penfolds and a stunning selection of gourmet treats to make their festivities something extra special this year.

own it now, pay later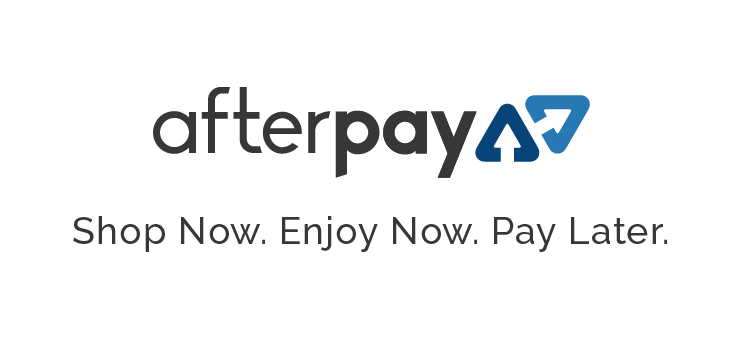 ---
Savoury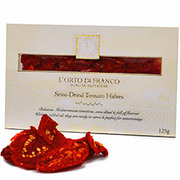 L'Orto Di Franco Semi-Dried Tomato Halves 125g
With no oil added, these beautifully semi-dried Italian tomato halves will bring life to soft cheeses like Australian brie or a creamy feta.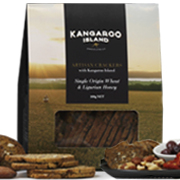 Kangaroo Island Produce Co Artisan Crackers 100g
Artisan Crackers made with Kangaroo Island single origin flour, a premium quality grain that is safe & traceable.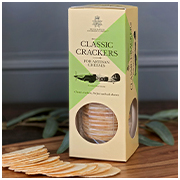 Regimental Condiment Co Plain Crackers 100g
Designed not to impose their own flavour, these expertly crafted crackers offer the perfect crunch and accompaniment to cheese.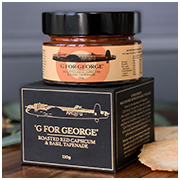 Regimental Condiment Co Roasted Capsicum Tapenade 85g
With a nod to 'G for George' of World War II fame, this delicious tapenade is packed full of flavour to delight their tastebuds.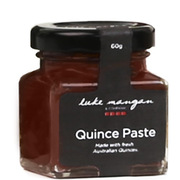 Luke Mangan Quince Paste 60g
Luke has produced a balanced fruit paste that is a simply outstanding match to any quality cheese platter. Delicious!
Biscuits & Sweets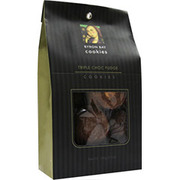 Byron Bay Cookie Triple Choc Fudge Bag 150g
Inspired by the joy that is Byron Bay, this exquisite cookie offers rich, sweet flavours they'll savour.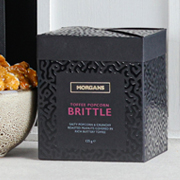 Morgan's Toffee Popcorn Brittle 135g
It's a journey of delicious flavour with buttery toffee and crunchy peanuts roasted to perfection; the ultimate tasty combo.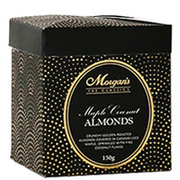 Morgan's Maple Coconut Roasted Almonds 150g
The perfect treat to share when entertaining. A generous coating of caramelised maple, a sprinkle of coconut & crisp, crunchy almonds.
Wine & Champagne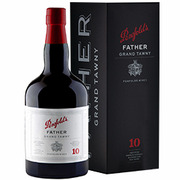 Penfold's Father 10 Year Old Grand Tawny Port 750ml
Outstanding port which has been matured in old oak casks and has a minimum age of ten years.
Pantry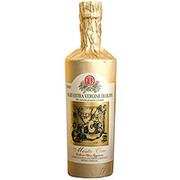 Calvi 'Mosto Oro' Extra Virgin Olive Oil 250ml
Beautifully presented with gold foil wrap to protect this delicious oil from light, enjoy the almond flavour and rich finish.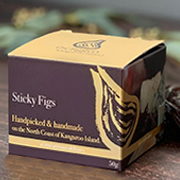 'The Figgery' Kangaroo Island Sticky Figs 50g
Grown on the North Coast of Kangaroo Island, these delicious figs are cooked in sugar syrup and dried. Perfect with cheese.
Also Included
Premium Black Gift Box with Gold Ribbon
Highlighted by gold ribbon detail this elegant black gift box is lined with embossed paper to add a touch of luxury to any gift hamper.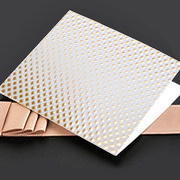 Optional FREE Premium Greeting Card
Send a special message along with your hamper inside this beautifully embossed gift card printed exclusively for The Hamper Emporium.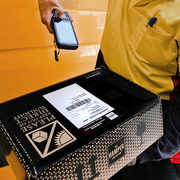 Comprehensive Track & Trace
Track your order right to their door with your tracking ID.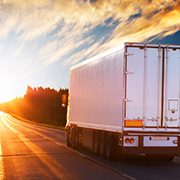 Free Delivery To Anywhere In Australia
We've got you covered with FREE delivery anywhere in Australia.
---
Standard Delivery - FREE
NSW, VIC, QLD metro areas
1 - 3 Business Days
TAS, SA metro areas
3 - 5 Business Days
Perth, Darwin & regional areas
5 - 8 Business Days
Express Delivery* - from $14.95 per hamper
Sydney Metro Area
Same / Next Business Day
Melb, Bris, Adel, Perth, Can, NSW cities
Next Business Day
Darwin & outside of major cities
1 - 3 Business Days
*Delivery times based on orders placed before 1pm on the same or previous business day (except for Same Day Sydney which is 10am).
Visit our
Delivery C
alculator
for timeframes to your delivery postcode.
Due to seasonal variations and exclusivity of our stock, items in hampers are occasionally substituted for products of the same or higher value and quality.
Let Your Recipient Enjoy an Excellent Port for a Special Occasion!
Do you know someone who is a real port lover? Then you might want to gift them one of our Classic Port Hampers for a special occasion. Our Classic Port Hamper from Sydney gift hampers catalogue contains a genuine 10-year-old Penfolds Father Tawny Port, so let us take a closer look at this port to determine if this hamper is the right choice for your recipient.
What Is the History of Penfold's Grand Tawny Port?
Everyone who knows a little about Australian winemaking has heard of Penfolds, because this label has been around for a very long time. Penfolds was at the forefront of winemaking more than two hundred years ago and have undoubtedly put their mark on the winemaking industry thanks to centuries of experience.
The history of Australia is also reflected in the wines produced by Penfolds. Their range clearly reflects Australia's journey from a colonial settlement to the modern era we live in today; this can be explained by the fact that Penfolds was founded only eight years after the foundation of South Australia. As a result, the wine label has played and still plays a significant role in winemaking around the globe.
Has Penfold's Grand Tawny Port Won Any Awards?
Of course, customers do not have to take our word for it that Penfold's is a great choice for wine and port lovers, because the numerous awards obtained by Penfolds prove that. Since its foundation, Penfold's has obtained countless awards from winning the International Wine Challenge to receiving credit in "The Good Wine Guide". So even customers that know little about wines and ports can be sure about their decision when choosing Penfolds port.
What Is Special About Penfold's Vineyards?
When you are already familiar with Penfold's, you are probably aware that the label uses numerous vineyards around the country to make their outstanding releases. To give you a better overview of the winemaking possibilities from this label, let us take a closer look at some of their vineyards and their most remarkable characteristics.
Magill Estate Vineyard
The Magill Estate Vineyard is the location where Penfolds plants and harvests its grapes for shiraz. The vineyard itself is situation in the metropolitan area of Adelaide, which means that grapes can benefit greatly from the warm and dry climate that this area is known for.
One of the first shiraz vines were planted by Penfolds as early as 1951. The most recent plants date all the way back to 1985, so there is plenty of value on this vineyard. To ensure all grapes provide the best flavours and contribute to the overall palate of wine releases, Penfolds makes sure that all vines are hand-pruned and hand-harvested.
Adelaide Hills Vineyards
When you come across a cool-climate wine from Penfolds, it is likely that grapes used to create the wine were obtained from their Adelaide Hills Vineyard. The location of the Adelaide Hill Vineyards is in Forreston and Mt Pleasant, all the way down to Kuitpo, Macclesfield and Clarendon in the South.
The strength of the Adelaide Hill Vineyards lies in the versatility of the soil, since the composition of the soil may vary across each region. Soils currently used by Penfolds include free-draining Ironstone gravels, sandstone, medium clay and alluvial soils. The rainfall within those areas is also variable, but can reach more than 700 mm.
When needed, Penfolds can acquire additional irrigation for their vineyards from the nearby dam and bores, for which special driplines under the vines are used. The versatility of the region and availability of irrigation ensures there is room for a lot of cold climate grape varieties, which includes chardonnay, pinot noir, pinot Gris, sauvignon blanc, Semillon, shiraz and cabernet sauvignon.
Kalimna Vineyard
The Kalimna Vineyard is situated in Northern Barossa and provides vines with a warm and dry climate for cabernet sauvignon vines. The soil consists of deep alluvial sands and red-brown clays, which enable the label to deliver some outstanding cabernet sauvignon releases.
One of the first vines were planted as early as 1888; this was followed by more planting and restructuring, since Penfolds only acquired the vineyards in 1945. Considering the size of the area, some parts of the vineyard are mechanically pruned and harvested. There are some areas that contain vines that are considerably more delicate, such as the block 42 with century old vines. Naturally, these areas are handpicked to ensure the original vines are not compromised.
Koonunga Hill Vineyard
A vineyard with predominantly red-brown earth and heavy red clays is the Koonunga Hill Vineyard, which is situated in Northern Barossa. The vineyard has a generally warm climate with an average rainfall of 502 mm, which reduces during the growing season. Additional irrigation is also available when needed.
The Koonunga Hill Vineyard can contribute to the creation of multiple Penfolds releases, which includes Grange, Bin 707 Cabernet Sauvignon, RWT Shiraz, Bin 389 Cabernet Shiraz and Bin 28 Kalimna Shiraz. All these wines are true recommendations for anyone who enjoys a warm climate wine.
More Vineyards Owned by Penfolds
Since Penfolds has numerous vineyards that belong to their label, it is almost impossible to describe them all in detail. In addition to the main vineyards we already described, Penfolds is also the proud owner of other good vineyard locations, which includes Stonewell, Waltones, Zilm, Barossa Valley, Bethany, Blencowe, Booths, Coonawarra and Robe. Thanks to all these vineyards, Penfolds can deliver some outstanding wines to Australian wine lovers.
What Is So Special About Penfold's Father Grand Tawny Port?
Even though Penfolds has numerous wine releases under its label, which range from limited editions to cellar reserves, the best-known beverage from their range is still the Father Grand Tawny Port. The port is a genuine tribute to more than 150 years of winemaking and kept within the cellar walls of Penfolds' Magill Estate.
To ensure port lovers truly enjoy this magnificent release, Penfolds created an outstanding blend of tawnies, which was matured in dedicated small oak casks for an average of ten years. With so much dedication, the result could only be one of the best port release this country has to offer.
Does The Hamper Emporium Provide Other Sydney Gourmet Hampers with Alcohol?
The Hamper Emporium provides countless Sydney gourmet hampers. Some of our other Sydney gourmet hampers also include some alcoholic beverages. So, aside from our Grand Tawny Port, you can also count on whiskey, beer, and even delicate wines.
Of course, our range of wines, beers, beers and liquors is not the only reason why you should choose our Sydney gourmet hampers. Each of our Sydney gourmet hampers also includes an amazing range of gourmet treats, which will please any gourmet lover or foodie.
Be sure to grab one of our Australian Christmas hampers this year, because we also offer a free standard delivery for all Australian Christmas hampers. We also deliver our Australian Christmas hampers up to Christmas Eve, enabling your to benefit from our Australian Christmas hampers even longer!