The Greatest Christmas Hampers For Her!
Author: Nicole Adler Date Posted:18 November 2015


When you have not found a suitable Christmas present for your other half, there is no need to worry! Hamper Emporium has a beautiful selection of Christmas Hampers for Her waiting for you, which includes quality products such as cosmetics, champagne, chocolates and so much more. Curious about our Christmas Hampers for Her? Find out everything you need to know right here!

Which Christmas Hamper For Her Is Best For Someone With A Sweet Tooth?

Is the woman you have in mind someone that adores sweet treats and chocolates? If so, we can recommend one of our Sweetest of Gift Hampers. The Sweetest of Gift Hampers is one of our Christmas hampers with the sweetest international and Australian treats.

The Sweetest of Gift Hampers contains a variety of biscuits that you cannot get from a supermarket. One of the biscuit brands in this hamper that you cannot afford to miss is Maison Fossier. Inside the hamper, you will find two products from this French gourmet brand, more specifically the Maison Fossier French Palmier Pastries and Maison Fossier French Almond Macarons.

Of course, someone with a sweet tooth will definitely appreciate a good cupcake, so we also included some cupcakes from Australia's own Great Temptations. The cupcakes in our Christmas hampers all have a unique flavour combination, which includes the Great Temptations Carrot & Walnut Cupcakes in our Sweetest of Gift Hampers.

In addition to a large selection of biscuits and sweets, we also included handmade Butlers Chocolates and Willie's Cacao chocolate in our Sweetest of Gift Hampers. When receiving this outstanding hamper, the recipient will be able to enjoy a hot chocolate drink from Butlers or some handmade chocolates on Christmas Eve.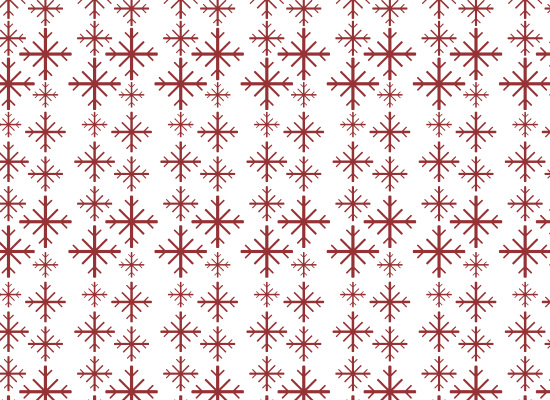 Which Christmas Hamper For Her Is Best For Champagne Lovers?

When you want to surprise the special woman in your life with a good glass of champagne we can certainly recommend the Champagne Triple Treat. The Champagne Triple Treat contains three bottles of exquisite champagne you can use to surprise the special woman in your life.

The first bottle of champagne in the Champagne Triple Treat is the Moet & Chandon Brut Imperial NV Champagne. Moet & Chandon Champagne is often used as a celebratory drink after a formula one race, but it is also one of the best champagnes to accompany gourmet meals such as smoked salmon or delicious appetisers such as canapes.

Another great champagne that is present in our Champagne Triple Treat is the Bollinger Special Cuvee. When the special woman in your life loves Pinot Noir, you can be sure that she will love the Bollinger Special Cuvee, considering the fact that this champagne has a very high content of Pinot Noir. If you intend to surprise your other half with a champagne dinner, it is best to serve this particular champagne with a fish or sea food dish.

Last but not least, recipients will also get a good bottle of Piper-Heidsieck Champagne. The Piper-Heidsieck is a harmonious champagne with many fruity notes. It was made with a total of 100 crus, providing a very fruity champagne that is hard to resist.

Does Hamper Emporium Have A Christmas Hamper For Her With Cosmetics?

When you look at our "For Her" category, you will see many gift hampers with cosmetics. These gift hampers are extremely popular, so Hamper Emporium decided to create a Christmas hamper with MOR Cosmetics.

Our Pure Indulgence Hamper is the Christmas hamper you need when you want a combination of treats, champagne and cosmetics. The cosmetics in the Pure Indulgence Hamper are provided by MOR Cosmetics, one of the highest quality cosmetics in Australia.
When someone receives a Pure Indulgence Hamper, they will be able to get superior moisture for their skin, considering the fact that the Pure Indulgence Hamper contains a MOR Blood Orange Body Butter.

The Blood Orange Body Butter from MOR Cosmetics is made with moisturising ingredients such as avocado and shea butter, which ensures that your skin will be as smooth as a newborn baby's skin.

Hamper Emporium could not forget about the MOR Cosmetics Marshmallow range when creating the Pure Indulgence Hamper, because the Marshmallow fragrance is one of the most beloved fragrances for women in Australia. So when your other half is in need of a gorgeous new perfume, be sure to get her the Pure Indulgence Hamper.

What If I Do Not Know The Personal Preferences Of The Recipient?

Buying a Christmas hamper for her can be a little more difficult when you do not know the personal preferences of the female recipient. However, Hamper Emporium has created a number of hampers that can be gifted to any recipient, considering they contain a variety of products that are popular with most women in Australia.

When you do not know which Christmas hamper to go for, we can recommend going for the Christmas Delights Hamper, which is a combination of biscuits, cake, chocolate and wine. Even if you do not know the preference of the female recipient, there is bound to be something in this hamper that the female recipient will love.

The bottle of 2014 Devil's Corner Tasmanian Pinot Noir is a fruit-driven wine, which goes remarkably well with many gourmet meats. The dry red wine from Brown Brothers is a favourite for many wine lovers across the country and also won a gold medal at the 2013 Royal Adelaide Wine Show.

To finish this outstanding hamper, the Hamper Emporium included a beautiful, floral gift box from Butlers Chocolates, Willie's Cacao chocolate squares, a wide selection of biscuits and a Baylies Epicurean Delights handmade cake.

Even though the Christmas Delights Hamper contains many Christmas-themed treats, it can still be gifted throughout the year. Chocolates, handmade cake and a good Pinot Noir is always a nice surprise, so do not hesitate to use this hamper for other occasions as well.
Customers who are still unsure about their Christmas hamper choice can always ask our expert team for advice. Our team is always ready to provide you with a good hamper recommendation, no matter how little information we have to go on.