Why It Is Important To Have Beautifully Presented Christmas Hampers
Author: Nicole Adler Date Posted:7 December 2015


Beautifully presented Christmas hamper add a lot more to the quality of the gifts. It is very important for people who want to gift the perfect gift to their friends of family, but it becomes even more important for businesses. Businesses who want to gift Christmas hampers to strengthen the bond with business relations will find that a beautifully presented Christmas hamper has a lot more effect.

Why Is Presentation So Important For Businesses?

Presentation is extremely important for businesses, considering it is an immediate reflection on you and your business. If you gift a hamper that is not beautifully presented, it will not be as memorable for the business relation receiving it. The better it is presented, the more results you can expect from the gift.

What Is The Best Way To Present Christmas Hampers for Businesses?

Businesses who want to use a Christmas hamper for advertising need to take advantage of corporate branding. A Christmas hamper with corporate branding is a lot more memorable than a hamper without corporate branding, so it is essential to take advantage of it when you can.

What Is Corporate Branding For Christmas Hampers?

Corporate branding for Christmas hampers is basically a personalisation of a pre-made Christmas hamper. The personalisation of a hamper can happen in many ways, for example with a personalised gift tag or products that relate to your business. The amount of corporate branding present on a hamper will also affect the memorability of your gift.

Businesses usually get a lot of choice when it comes down to corporate branding, considering that the business in question can choose from a large amount of Christmas hampers, this way they can ensure the products inside the hamper match the image of the business.

Does Hamper Emporium Offer Corporate Branding For Christmas Hampers?

Hamper Emporium understands the importance of a beautifully presented Christmas hampers, so we offer various corporate branding options to our business clients. When you take advantage of corporate branding on Hamper Emporium, you can personalise your hamper according to your wishes, since Hamper Emporium has its own graphics designer who is able to implement your ideas on a nice hamper.

Our large selection of Christmas hampers enables business clients to pick a hamper that matches their business perfectly. The level of personalisation that is possible by ordering a corporate hamper from Hamper Emporium is also astonishing, because businesses can choose between a personalised selection of ribbons, gift tags and so much more.

How Much Experience Does Hamper Emporium Have With Corporate Branding?

The Hamper Emporium had the privilege to cater to some big clients in the corporate world. Some of our well-known corporate branding clients are American Express, Allianz, ten and Yates. For more information about the businesses who already took advantage of Hamper Emporium's corporate branding, please head over to our corporate branding page.

Can I Get Special Discounts On Christmas Hampers As A Business?

Hamper Emporium can provide businesses with a multitude of discounts and deals. For that reason, many businesses come to the Hamper Emporium to get their corporate hampers.

The first benefit you can take advantage of on Hamper Emporium is a free corporate branding setup, a service businesses can benefit from if they order more than twenty-five hampers.

Businesses also have the option to send multiple hampers to the recipients directly. All hampers on Hamper Emporium are also connected to a free standard delivery, so businesses will not have to pay anything to get their hampers to their recipients.

Last but not least, businesses can get special offers on bulk orders. If you want to know more about bulk orders and the special deals we provide businesses for these bulk order, please contact the Hamper Emporium on the corporate hamper page.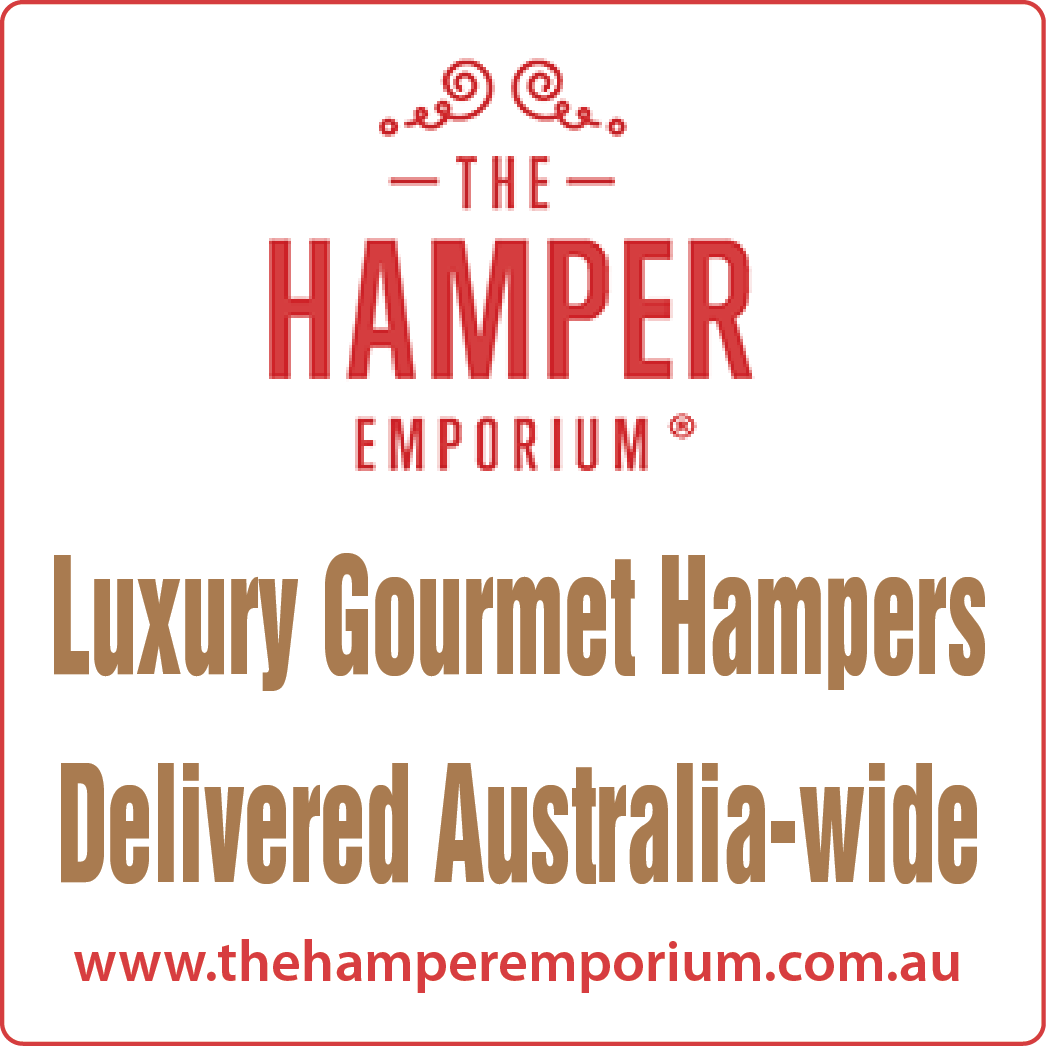 How Does Hamper Emporium Personalise Christmas Hampers for Corporate Use?

The graphics designer of Hamper Emporium is able to personalise Christmas hampers with amazing looking gift tags and unique ribbons. The ribbons and gift tags can be personalised with your company's logo and colours, but additional ideas can also be incorporated in the design.

Can I Provide Hamper Emporium With A Gift To Brand?

Some businesses want to gift one of their products as a corporate gift. Hamper Emporium also caters to these business clients. Businesses are able to supply one of their products to Hamper Emporium and then we can take care of the corporate branding setup. For more information about this option, please contact Hamper Emporium for more information.

What If I Cannot Decide On A Corporate Hamper?

Businesses who find it hard to decide on a hamper can take advantage of another option, the branded gift voucher. Branded gift vouchers are the perfect way to gift something special without having to decide on a specific hamper.

The gift vouchers available on Hamper Emporium can also be personalised with your company's logo and colours. So if you are using the gift voucher as a business gift, you are still able to advertise your business.

What Are The Delivery Options For Businesses?

Once you have obtained your beautifully presented Christmas hamper, you need to send it to your business relation. Hamper Emporium offers several delivery options to do so. These delivery options will be made available to you during the checkout process, or can be arranged with Hamper Emporium over the phone.

Additional delivery options available on the Hamper Emporium are same day delivery, next day delivery, express delivery and free standard delivery. However, if you need a considerable amount of hampers, the bulk delivery option may be more interesting to you.

When you order a hamper on Hamper Emporium, and want to take advantage of a special delivery option, you usually have to order your hamper before 1 pm on business days. However, Christmas tends to be extremely busy, so there are cut off dates for Christmas 2015 when you use the free standard delivery or the express delivery option. For more information about these cut off dates, please head over to our delivery page for additional info.