What Quality Products Does The Hamper Emporium Use In Their Gourmet Christmas Hampers?
Author: Nicole Adler Date Posted:8 October 2015


Our gourmet Christmas hampers are going to be a real treat this year! Every year we pick the most exquisite gourmet brands from all around the world, so when you choose one of our gourmet Christmas hampers, you can be sure you are going to receive something truly delicious. Curious what our gourmet Christmas hampers have to offer this year? Read on and discover all the high-quality brands for this Christmas.
Do Your Gourmet Hampers Contain French Delicacies?
French delicacies could not be missing from our selection of gourmet Christmas hampers, so we have selected a number of French delicacies for our hampers this year. The first French brand you can find in many of our gourmet Christmas hampers is Maison Fossier, an outstanding French biscuit manufacturer dating all the way back to the 17th century.
French biscuit manufacturer Maison Fossier is mainly known for their biscuit roses. Biscuit roses can be recognised instantly by their pink colour and were invented in 1690. The biscuits were not only popular with the working class, because King Charles X and Leopold II of Belgium were also big fans of these biscuits.
The flavour of Maison Fossier biscuit roses are exquisite on their own, but traditionally they are dipped in some liquid to bring the flavour out even more. Common liquids and drinks to dip Maison Fossier biscuits in are champagne, ratafia, port, coffee and milk. When you purchase one of our gourmet Christmas hampers, you will always find a suitable liquid combination in the hamper.
In addition to the famous Maison Fossier biscuit roses, you will also find other biscuits from this renowned brand in our collection of gourmet Christmas hampers. So if you are in the mood for French palmier pastries or macarons this Christmas, be sure to take advantage of our hamper range.
We also need to mention that Maison Fossier is not the only French delicacy brand you can find in our selection of hampers. Customers can also find the traditional Le Cordon Blue Paris Green Olive Spread with Fennel and the Comtesse du Barry Terrine De Champagne Aux Noisettes.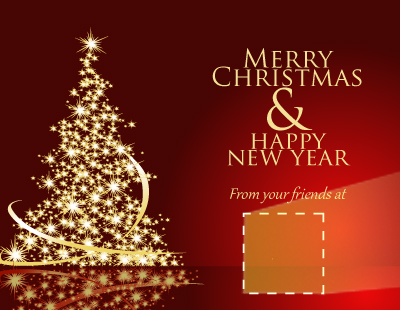 What Wine and Champagne Brands Does Hamper Emporium Include In Their Hampers?
When it comes down to champagne and wine, you will be pleasantly surprised by our range of hampers. Each year, Hamper Emporium goes looking for some of the most excellent champagnes and wines, so that our customers can spend their Christmas in luxury.
The first champagne brand you can find quite often in our selection of gourmet Christmas hampers is the Moet & Chandon Brut Imperial Champagne. The champagne was created in 1869 and has been a worldwide favourite ever since.
Moet & Chandon Brut Imperial Champagne has a really unique style. The champagne is trademarked by a bright fruitiness and a seductive palate. However, experienced champagne lovers are also going to adore this champagne, because this classic also has an elegant maturity that is hard to resist.
The Moet & Chandon Brut Imperial was based on more than a hundred wines. 20 to 30% of these selected wines were reserve wines, which were chosen for their maturity, complexity and constancy. When you taste the Moet & Chandon Brut Imperial, you can count on the body of a pinot noir, the suppleness of a pinot meunier and the fine taste of chardonnay.
Another benefit of the Moet & Chandon Brut Imperial is the fact that it can be combined with fine cuisine. The Moet & Chandon goes perfectly with fish dishes, including sushi, scallops, oysters and white fish. However, if you are not a great fish lover, you can also combine the Moet & Chandon with white fruit or white meat.
Customers looking for another great champagne in our range can also go for one of our gourmet Christmas hampers containing the Veuve Clicquot Yellow Label. The champagne house producing this champagne has plenty of experience, because the house was founded as early as 1798 by Philippe Clicquot. Since its foundation, the house has also provided other exquisite champagnes such as the Demi-Sec and Le Grande Dame.
The Veuve Clicquot is a unique champagne when you compare it to all the other champagnes currently on the market, this is because the palate of this champagne provides you with hints of fruit, brioche and vanilla. The champagne is also a real collector item, because the champagne is even more exquisite when it is allowed to age in the bottle.
Veuve Clicquot Yellow Label has obtained a really high score from a various wine experts. The Veuve Clicquot Yellow Label received 90.6 points from Winexperts (November 2011), 89 points from Gilbert & Gaillard (April 2012) and 92 points from the Wine Spectator (December 2012).
Of course, when you choose one of the gourmet Christmas hampers from the Hamper Emporium, you can also count on a very large selection of wines. We provide wines from the biggest international wineries, but also some Australian wines that have obtained international renown.
One of the wine houses you can discover in our range of gourmet Christmas hampers is Brown Brothers. When you are a true wine lover, you are probably already familiar with the wine house. Brown Brothers has been providing handcrafted wines since 1889 and this is definitely noticeable when you discover their extensive range of quality wines.
Some of the excellent wines from Brown Brothers you can discover in our range are the 18 Eighty Nine Cabernet Sauvignon, the 18 Eighty Nine Chardonnay, the Brown Brothers 18 Eighty Nine Shiraz and the exquisite Brown Brothers Pinot Grigio.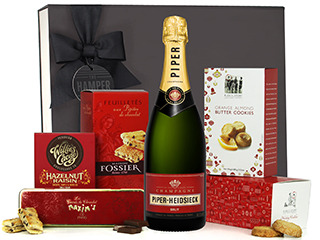 Can I Obtain Some Advice on Your Gourmet Christmas Hampers?
Are you looking to gift one of our gourmet hampers this year, but could you use some advice? Feel free to contact the Hamper Emporium for some free advice on our gourmet hampers. Call 1300-459-452 to speak to one of our representatives or send a message to sales@thehamperemporium.com.au to obtain your free hamper advice today!