Beer Christmas Hamper – The Best Choice for Your Recipient?
Author: Nicole Adler Date Posted:23 March 2019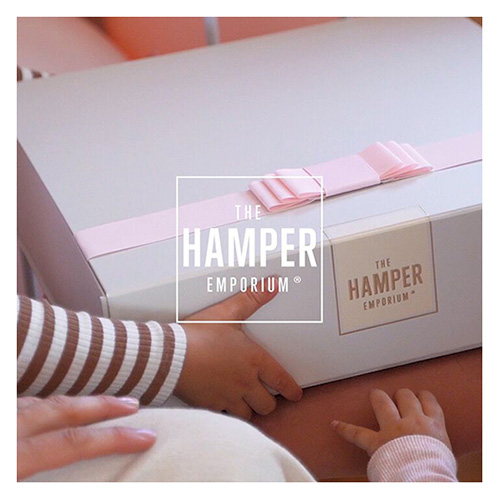 Beers can make the holiday season more fun and interesting; it gives drinkers a little kick to jumpstart the party and makes the conversation lighter. This is why having beers during Christmas events is essential.
Men in the family and even women will certainly enjoy drinking beer, especially if the beers are obtained from different parts of the world. Who wouldn't enjoy world class beers in a hamper with low prices and free delivery?
At the Hamper Emporium, customers can choose from a range of gift baskets with some unique beers! We offer national and international beers, so there is something suitable for everybody. If you wish to learn more about this range, be sure to read our information below!
Why Should I Choose the Premium United Nations of Beer Hamper for Christmas?
Nowhere online will you be able to find a selection of high class beers for such an affordable price. At the Hamper Emporium, beers from Germany, Belgium, Italy, and Netherlands are all combined together in one wooden beer crate to bring joy to all men in the family. The Bitburger beer of Germany is present to give you a taste of satisfying bitterness. Belgium beers are also included to give beer lovers a different experience. The Chimay White Trappist and the Hoegaarden White beers can give drinkers a strong fruity punch.
If you still want more than 3 bottles of beer for the night, you can certainly get more from this affordable hamper. From the Netherlands, there is a 330ml popular bottled beer Le Trappe Blond, which is said to be a one of a kind beer that is being produced outside Belgium. You can also share a bottle of Menabrea Birra Lager which originated from Italy. This Lager is defined as a light yet very flavourful beer. There's more from this affordable hamper such as the savoury delights and one bottle of Brown Brother's champagne.
Why Should I Choose the Beers of Australia Hamper for Christmas?
Living in Australia has its own perks and our great country has some amazing things to offer. One of which is our country's amazing beer collection. Thanks to the Hamper Emporium, having a taste of these awesome beers is now possible for a staggering low price!
The Beers of Australia Hamper comes with a custom-made beer crate that is well made and quite impressive. You can enjoy the strong taste of Mildura Beer. If you're not into strong tasting beer, there's nothing to worry as this hamper offers you the Chancer Golden Ale from the popular James Squire. This beer offers you with a bitter finish that is unique and unforgettable. There are more beers in this hamper and considering the price, you won't be disappointed. It also comes with a lot of savoury treats making it perfect as a Christmas present.
Why Should I Choose the Anzac Ciders Hamper for Christmas?
Are you craving uniquely made beers this Christmas? Or maybe a friend of yours is looking for one? If so, do not hesitate to purchase the Hamper Emporium's ANZAC Ciders Hamper, filled with a great set of beers and ciders. Available for a stunningly low price, this hamper is what every beer lover is looking for! We even offer a free standard delivery on top!
Why Should I Choose the United Nations of Beer Hamper for Christmas?
One of the most affordable hampers of the Hamper Emporium is undoubtedly our United Nations of Beer Hamper. The United Nations of Beer Hamper truly represents a collection of beer from different places.
This Christmas, you can simply travel the globe without spending too much and while staying in your own home. How is this possible? Simple, you purchase this affordable hamper and start drinking the included beers as you experience the taste of many foreign countries. For instance, this hamper presents you the Grolsch Premium Lager, which is made in Netherlands. So, taking this is like travelling to Netherlands. There are other beers in this hamper that will really give you a whole new experience as well. Be sure to pick one up if you want to gift your recipient an international beer experience.
Of course, it's not just beers that the Hamper Emporium has in store for you. Though this hamper is affordably priced, it is filled with savoury treats, which your taste buds will enjoy! Thanks to the Epicurean Delights of the exceptional Baylies, eating crackers will really be a yummy one. Peanuts are also great savoury pair to beers hence the Premium Nibbles of Morgan & Albert's is included in this hamper set. There are few more nibbles to munch and chew while having a bottle of beer this Christmas. So, make sure that giving this hamper away to someone you want to be happy this Christmas is your top priority. Remember that such hamper is not just impressively stuffed with amazing goodies; it can also be delivered without any additional fees.
Beer Christmas Hampers are exceptional gifts for most men; some even considers it as practical, since the recipient does not have to purchase any beers when celebrating Christmas! A few bottles will do as families feast on their menus. If you think you do not have enough budget and you need to get something special that will not ruin your other Christmas plans, check the Hamper Emporium range and start selecting beer Christmas hampers!
Beers are not just for regular parties, it can also be part of the Christmas list must-haves! You do not even have to go to a grocery store, because the Hamper Emporium caters to the needs of people who wish to have beers on their table this Christmas. So, don't hesitate to check and order beer Christmas hampers from the Hamper Emporium. No more cashier lines, no more hard to find good tasting beers, no more wasting of your effort, energy and even time. The Hamper Emporium has everything you need on one site this season of gift giving. You can definitely have a beer of your choice and be merry!