Explore Hamper Emporium's Christmas Hampers with a Bite!
Author: Nicole Adler Date Posted:10 November 2015


The Hamper Emporium offers some exquisite Christmas hampers every year. This year we have several Christmas hampers with a nice bite, which are the perfect gift choice for gourmet lovers and foodies. Curious what our Christmas hampers with a bite are? Find out below!
Is The White Wine & Nibbles Hamper A Good Choice For Foodies?
The White Wine & Nibbles Hamper is one of our Christmas hampers that is great for foodies. It contains delicious savoury nibbles, but also a nice bottle of 2014 Devil's Corner Tasmanian Sauvignon Blanc.
A Sauvignon Blanc is probably one of the best wines to gift a gourmet lover or foodie because of the crisp palate and the finish of such a wine. The 2014 Devil's Corner Tasmanian Sauvignon Blanc is no different, considering the wine has a good concentration of passionfruit and citrus.
Our White Wine & Nibbles Hamper also contains an amazing selection of savoury nibbles, fruit pastes and tapenades. The nibbles in this hamper are meant to accompany cheese platters, so foodies will certainly appreciate the selection of these nibbles.
All the products inside the White Wine & Nibbles Hamper are made from fresh ingredients. Some of the products in the hamper are made with local, Australian ingredients, while others are made with fresh international ingredients such as Kalamata olives. In short, the perfect international gourmet experience.
Would You Recommend The Best Of All Christmas Gift Hampers For Foodies?
Our Best of All Christmas Gift Hampers is also a great hamper for foodies. Not only can you find some great international foods, you also get some treats that fit the holiday season.
One of the finest Christmas treats in our Best of All Christmas Gift Hamper is the Baylies Epicurean Delights Traditional Shortbread. When you think of Christmas, you think of shortbread, so a good shortbread could not be missing from a Christmas foodie hamper. Baylies Epicurean Delights Traditional Shortbread is made with the finest Australian ingredients and baked according to traditional baking methods, delivering a treat that cannot be missing from your Christmas table.
The Best of All Christmas Gift Hampers contains more Christmas gourmet treats that will delight your foodie friend or relative, more specifically the Baylies Epicurean Delights Panforte and the Baylies Epicurean Delights Traditional Handmade Cake. Of course, there are also some delicious treats that can be consumed all year round, including the Maison Fossier French Galettes and the Belgian Butters Finest Chocolate Butter Biscuits.
Last but not least, recipients will also get a 2010 Brown Brothers Cellar Release Shiraz and a bunch of chocolates. The Brown Brothers Shiraz in this hamper is considered to be one of the best Victorian wines in Australia, which means it is the ultimate treat for wine lovers and connoisseurs.

Which Gourmet Hamper Is The Most Affordable?
All Christmas hampers on Hamper Emporium are affordable considering the quality of the products in each of the hampers. However, if you need to keep yourself to a budget but still want to buy an excellent gourmet hamper, we can recommend our Indulgence Xmas Hamper.
The Indulgence Xmas Hamper is the perfect gift for a gourmet lover if you are on a budget this year. It contains a variety of Christmas treats and big brands that will not disappoint. It is the perfect blend of traditional Australian Christmas treats and traditional British Christmas treats.
It contains some spiced fudge, which is very popular in England during the Christmas period, but also handmade cake with Barossa Valley brandy, a popular Christmas treat in Australia.
With the Indulgence Xmas Hamper, Hamper Emporium wanted to deliver gourmet product diversity for an affordable price. In addition to traditional Christmas products, Hamper Emporium also included some international biscuits, sweets and savoury nibbles, including Maison Fossier Galettes and Anna's Original Ginger Thins.
What Is The Ultimate Christmas Hamper For Foodies?
When you want to gift the best Christmas hamper for foodies or gourmet lovers, we recommend to go for the Best of All Gourmet Hampers. As the name already indicates, The Best of all Gourmet Hampers contains a wide variety of gourmet products, which includes wine, seasonings, nibbles and so much more.
Our Best of All Gourmet Hampers contains gourmet treats from France, Australia, England and Italy, so there are many products to discover and try. One of the Australian gourmet products you can find in this hamper is the 2010 Brown Brothers Cellar Release Shiraz. The 2010 Brown Brothers Cellar Release Shiraz is quite rare, considering it is a limited release from the Brown Brothers wine house.
Italian products you can find in this gift hamper is the Portofino Extra Virgin Olive Oil Riserva and the Tartufi Morra Salsa Tartufata. The Portofino olive oil has a superior taste and is unlike any other olive oil you have tried. At the end of the day, the best olive oils come from Italy, so gourmet lovers are bound to appreciate this olive oil release.
The Tartufi Morra Salsa Tartufata is also a very rare Italian product, considering the fact that this salsa is made with rare Alba truffles and mushrooms. If you are ready to try a unique salsa with outstanding ingredients, the Tartufi Morra Salsa Tartufata will not disappoint.
The Best of All Gourmet Hampers also contains some French products, more specifically the Comtesse du Barry Terrine De Champagne Aux Noisettes and Le Cordon Blue Paris Green Olive Spread. Each of these products is made in France and can be served as an appetiser or as an addition to a quality cheese platter.
Last but not least, you will also find some Australian nibbles that are also of superior quality, more specifically Baylies Gourmet Crackers and Valley Seed Crisps. Both products have a unique flavour combination to offer and were made with some of the finest Australian ingredients. Just like the French products in this hamper, these Australian products go extremely well on cheese platters.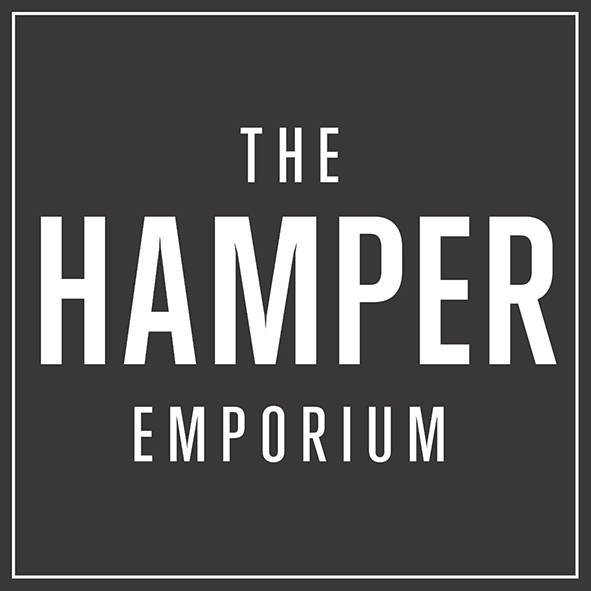 Where Can I Find Hamper Emporium's Gourmet Hampers?
To see our entire range of gourmet hampers, please head over to our home page and click on "Gourmet Food & Wine" or the "Gourmet Food (No Alcohol)" categories.