Do Australian Christmas Hampers Suit Any Type of Budget?
Author: Nicole Adler Date Posted:23 March 2019


Thinking about sending Australian Christmas hampers to loved ones this year? What a great idea! Our Australian food hampers include little tastes of luxury that are sure to impress. The best thing about the outstanding Australian food hampers we create is they all offer a taste of affordable luxury; this means you can spoil someone without breaking the bank. Want to learn more about our range of Australian food hampers? Quickly read our info below to find out more!
What Are Some of the Smaller Australian Food Hampers You Provide?
These Australian food hampers might be smaller, they still pack a big punch when it comes to presentation and luxury. Our smaller Australian Christmas hampers make amazing presents for loved ones, colleagues and clients. A couple of our favourites are the Entertainer Gourmet Hamper and the Sweet Bites Hamper.
The Entertainer Gourmet Hamper is the ideal hamper for someone who loves to relax and enjoy some afternoon nibbles, or someone who wants to finish off a delicious cheeseboard. It features nuts from Brewers Nut Co, quince paste from celebrity chef Luke Mangan, artisan crackers, olives, tapenade and semi-dried tomatoes. The hamper also comes packaged in a premium black gift box.
If you need to buy for someone with a sweet tooth, the Sweet Bites Hamper from our Australian Christmas hampers range is just the thing. Our Sweet Bites Hamper is packed full of chocolate and sweet goodness including Morgan's chocolate covered fruit and nut mix, Crème Brûlée peanuts, The Woods Farm Caramelised Peanut Brittle, Ernest Hillier chocolate, a box of assorted chocolates from Butlers Irish Chocolates, and a bottle of the best caramel sauce in the country from Black St. Gourmet.

What Are Some Medium-Sized Australian Christmas Hampers?
The Hamper Emporium has a huge range of medium-sized Australian Christmas hampers that make wonderful Christmas gifts. The Wild Gin and L'Occitane hamper and the Glenmorangie 10-Year Original are great examples of what you can expect.
The Wild Gin and L'Occitane hamper is elegant and refined and has been curated around the award-winning, small batch gin from Kangaroo Island, infused with selected botanicals including a berry native to the island. The L'Occitane skincare products included also play upon similar delicate scents. The hamper is finished with Morgan's Honey Roasted Peanuts and Butlers Irish Chocolates assortment.
The star of the Glenmorangie 10-Year Original hamper is a bottle of 10-year-old Scottish whiskey of course. We chose to include Morgan's dark chocolate covered coffee beans, fruit and nut mix and crème brûlée roasted peanuts to play upon the floral and fruity characteristics of the Glenmorangie. This hamper also includes two limited edition tumblers that make perfect bar accessories to enjoy whiskey for years to come.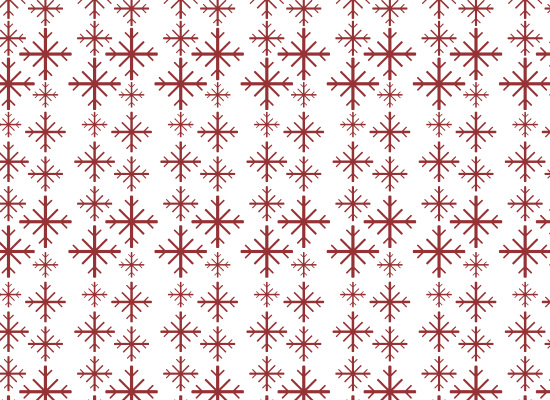 What Are Some of the Larger Australian Luxury Gift Hampers?
Our main goal, when creating Australian luxury gift hampers, is to impress! These two Australian luxury gift hampers do it every time. They are the Vintage Moët Hamper and the Classic Celebration hamper.
The Vintage Moët Hamper is a stunner when it comes to first impressions. At the centre of the hamper is a bottle of Moët & Chandon Grand Vintage Champagne 2008, which has lovely notes of brioche and almond; this is paired with a range of savoury items including gourmet crackers, a premium nut mix, delicious semi-dried tomatoes, smoky tapenade, olives, quince paste and olive oil. Rounding out the hamper are sweet items, which include Morgan's chocolate coffee beans, Crème Brûlée Roasted Peanuts and decadent Byron Bay triple chocolate cookies.
The Classic Celebration hamper is, as the name suggests, a real celebration hamper and contains an enormous amount of tasty treats, ranging from Le Cordon Bleu Paris olive and fennel spread, to gourmet crackers, nuts and tapenade. Sweets are covered with a full range of chocolates, fudge, caramels, truffles and cookies and the hamper contains two drinks that are perfect for toasting the festive season – the beautifully balanced 2014 Cape Mentelle 'Trinders' Cabernet Merlot and the always enticing Moët & Chandon Brut Imperial.
Where Do I Find the Most Budget-Friendly Sydney Gourmet Hampers at the Hamper Emporium?
As we mentioned earlier, the Hamper Emporium believes everyone has the right to experience a little luxury; this means customers can find other Australian luxury gift hampers for an affordable price. To easily find our most affordable Sydney gourmet hampers for the holiday season, simply choose a price filter from the sorting menu on the website.
Having trouble finding a gift basket to match your budget? Or cannot find what you need? Get in touch with the Hamper Emporium! Our team might be able to offer some assistance!