Luxury Chocolate & Champagne Hamper from The Hamper Emporium
Author: Nicole Adler Date Posted:28 June 2016


During the festive seasons, we all love to receive themed Christmas hamper from a family member or a friend. Be the one to initiate the joy this time round by surprising your loved one with our Luxury Chocolate & Champagne Hamper. At Hamper Emporium, all our gift hampers are packaged with the finest products, hand-picked from a vast variety of similar product, and the Luxury Chocolate & Champagne Hamper is no different.
Whether the person you are gifting is your lover, friend, colleague or a client, you will never go wrong with it. He or she will enjoy the diverse collection of products we have put in this hamper, and feel obliged to share with those close to him or her. The champagne is easily the most noticeable item in this hamper, but people who have had the unique joy of receiving Luxury Chocolate & Champagne Hamper really praised the handmade chocolates, roasted peanuts, French pastries and the tasty biscuits we have included in the hamper.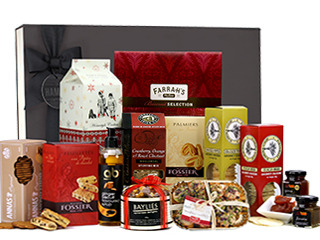 Upon opening this hamper, no one can resist the temptation to starting munching immediately. Although this is great, at hamper emporium, we understand that Christmas is a time for joyful sharing, and with this in mind, we have generously loaded the luxury chocolate & champagne hamper with the following;
 750ml of Veuve Clicquot Yellow Label NV Champagne –
Champagne made in France's wineries is the most popular in the world, but Veuve Clicquot Yellow Label NV Champagne is made to be more than just a wine; it made to help your loved ones magnify their Christmas fun and joy and share it with friends and family. It is a vintage drink full of exotic ingredients from the world's best vineyards and winery. It boasts of a unique medium straw yellow colour, thanks to the luxurious addition of ingredients such as ripe apple and fruit cream. Other ingredients used to manufacture this champagne include; biscuit, blackberry, white cherry and lemon zest. The result is always a dry medium acidity flavor that leaves a pleasant aftertaste. The producers incorporate a hint of fresh herbs to balance the drink's acidity, making this drink ideal for enjoying during or after any meal. All recipients of this gift hamper will bask in the luxury of the creamy textured champagne with a crisp tang.
 160g of Butlers Handmade Chocolate Selection Gift Wrapped -
Does your loved one like dark or white chocolate? Let him or her enjoy both varieties with this gift-wrapped handmade chocolate treat from Butlers. Since 1932, the company has been supplying the world with high quality and great tasting chocolate. They draw their excellence from a long tradition of adherence to minimum standards. This particular selection features pralines and truffles prepared expertly from milk. Anyone will want to nibble on this chocolate immediately after opening the hamper. Those near him or her will not help but ask for a bite of the visually impressive chocolate selection.
 180g of Butlers Chocolates Handmade Chocolate Collection -
We include another chocolaty item from this company because we are confident in its quality. Usually referred to as the Purveyors of Happiness, the company makes their handmade chocolate deliciously inviting. This collection is therefore great for inclusion in any Christmas gift hamper for people of all ages, gender and class to enjoy. Take the hamper with you to your workplace and watch as your colleagues drool over this collection, thanks to its impressive aroma and taste.
 125g of Maison Fossier French Palmer Pastries –
Maison Fossier is France's oldest and the most popular biscuit making company. The company is known for excellent quality and expertise that surpasses the industry standards by far. For example, these biscuit pastries boast of the exciting crunch that defines all the products from this company. The package is therefore ideal to be enjoyed with fresh coffee, tea or any of your favourite beverages. Made of 30% butter, the pastries have a rich colour, flavor and aroma. We include the 125g in the Luxury Chocolate & Champagne Hamper so that the person receiving it can share with others close to him or her.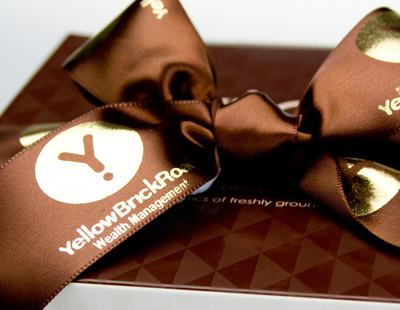  175g of Morgan's Honey Roasted Peanuts -
Peanuts are always a welcome snack to be enjoyed at any time of the day. The fact that they bring great nutrition is a welcome attribute. If plain peanuts are sweet, honey roasted peanuts are delicious. This is the reason why we include this 175g pack so that your loved one's Christmas is different from all other past occasions. They are prepared here in Sydney, Australia using the country's best honey. As you enjoy these unique crisp peanuts, you benefit from high quality protein, fibre, antioxidants and essential fatty acids. It is the perfect symbolism that you care for the health of whoever receives this hamper.
Apart from the Luxury Chocolate &
Champagne Hamper
, we at The Hamper Emporium have specially prepared other gift ideas for you. Let us advise you on the most practical depending on the person you want to surprise this Christmas. Examples are Jameson Whiskey Xmas Hamper, Christmas Delights Hamper, James Square Ale Hamper, Christmas Sparkling & Chocolates Hamper, Classic Port Hamper and the Deluxe Office Share Xmas Basket among many others.
As many customers flock our stores during the festive season, is important to know our delivery schedules. This helps you time your order perfectly, avoid the last minute rush and subsequent disappointments. The following schedule indicates our delivery calendar. Note that all standard deliveries to any part of Australia are free and that express deliveries are charged at $22.95 per hamper.
Standard Deliveries
 NSW, VIC, QLD Metro Areas: 1-3 Business Days
 TAS, SA Metro Areas: 3-5 Business Days
 Perth, Darwin and Regional Areas: 5-8 Business Days
Express Delivery
 Sydney Metro Area: Same Business Day
 Mel, Bris, Ade, Perth, Hob, NSW Cities: Next Business Day
 Darwin and Outside Major Cities: 1-3 Business Days
Quick Note:
The above delivery times apply on all orders that you place before 1pm. If you place a same-day order after 1pm, it will be delivered the following day. Similarly, we will deliver a next-day order after two days if you make the order after 1pm. For further details of our delivery schedule, visit the Delivery Page on our website. If you have questions, call us on 1300 459 452, +61 2 9645 3516 or email us at sales@thehamperemporium.com.au during working hours.