Christmas Hampers - The Perfect Gift This Festive Season
Author: Nicole Adler Date Posted:23 March 2019


Are you always struggling to find a suitable Christmas gift? Say goodbye to those troubles forever, because now you can count on the Hamper Emporium and an amazing selection of Christmas hampers.
For Christmas 2019, our team has created several new gift hampers. These hampers contain some of the best Christmas-themed products, ranging from delicious shortbread to butterscotch sauces.
Of course, the Hamper Emporium also offers a range of classic Christmas hampers, which have been popular for years. So, when in doubt, be sure to refer to our classic range of Christmas hampers.
Want some extra help deciding which one of our Christmas hampers you should get? Then be sure to read on and read our Christmas hamper recommendations for this year!
What Are the Best Christmas Hampers for The Gourmet Lover?
Our Christmas hamper collection has so many suitable choices for the gourmet lover, however, we can recommend a few to make your decision a little easier.
The first Christmas hamper we can recommend for the gourmet lover is the Gourmet Treats Festive Hamper. The name already gives it away, our Gourmet Treats Festive Hamper is packed with amazing treats the gourmet lover is bound to enjoy, this includes products such Baylies Epicurean Delights Traditional Handmade Cake and Gourmet Regional tapenades.
Customers who would like a good bottle of wine or champagne in their Christmas hamper can also go for the Luxury Chocolate & Veuve Hamper. The hamper contains an exquisite bottle of Veuve Clicquot Yellow Label NV Champagne, handmade Butlers chocolates, and a selection of Morgan & Albert's sugar candied peanuts. With this hamper, the gourmet lover is going to enjoy great diversity.
Another great choice for gourmet lovers is our Christmas Foodies with Moet Hamper, which is a combination of chocolate, biscuits and an exquisite bottle of Moet & Chandon Brut Imperial. The Moet & Chandon Brut Imperial is the world's most popular champagne, so this will certainly go down well with the gourmet lover. In addition to the champagne, the gourmet lover can also enjoy delicious chocolates and Kangaroo Island Kalamata Olives.

What Christmas Hampers Would You Recommend for Businesses?
Hamper Emporium has suitable hampers for both small and big businesses. Our most exquisite business Christmas hamper is the Deluxe Office Share Christmas Basket, a hamper that was created and meant to impress.
In a Deluxe Office Share Christmas Basket, you will get countless savoury treats from all over the world, but also plenty of Australian gourmet treats that will appeal to many employees or business relations out there. In fact, this hamper has one of the biggest selections of gourmet treats in our catalogue, so you cannot go wrong with this gift basket from the corporate hamper collection.
Another great choice for businesses is the Premium Office Share Gift Basket, which is quite similar to the Deluxe Office Share Basket, but with a few differences in savoury products and Shiraz. With a Deluxe Office Share Hamper, you will get a beautiful selection of Partridge Artisan Bakehouse crackers, Valley Produce Figs & Almonds, Random Harvest Tomato Tapenade and Morgan & Albert's Nibbles. In the hamper you will also find brands such as Maison Fossier, Jules Destrooper, Old Dominion, Bollinger, Scarpantoni and many more. So, if you would like to treat your staff or colleagues this Christmas, this will be a great choice!
Do You Have Christmas Hampers Especially for Women?
We have a number of hampers that are especially suited for women. One of them is the Pure Indulgence Hamper, which has everything the modern woman wants. First of all, there is a nice Moet & Chandon Brut Imperial Champagne, which goes incredibly well with the biscuits and treats inside this hamper too. There is also a good selection of chocolate, because what woman does not appreciate the emotional comfort chocolate can provide?
The Pure Indulgence Hamper also contains a selection of MOR Cosmetics products. As you may know, MOR Cosmetics has become quite a big player in the cosmetics industry and has booked great successes with their Marshmallow range. In order to provide the recipient with some of the best products the cosmetics industry has to offer, we also included the MOR Blood Orange Body Butter and the MOR Marshmallow Moment Gift Set.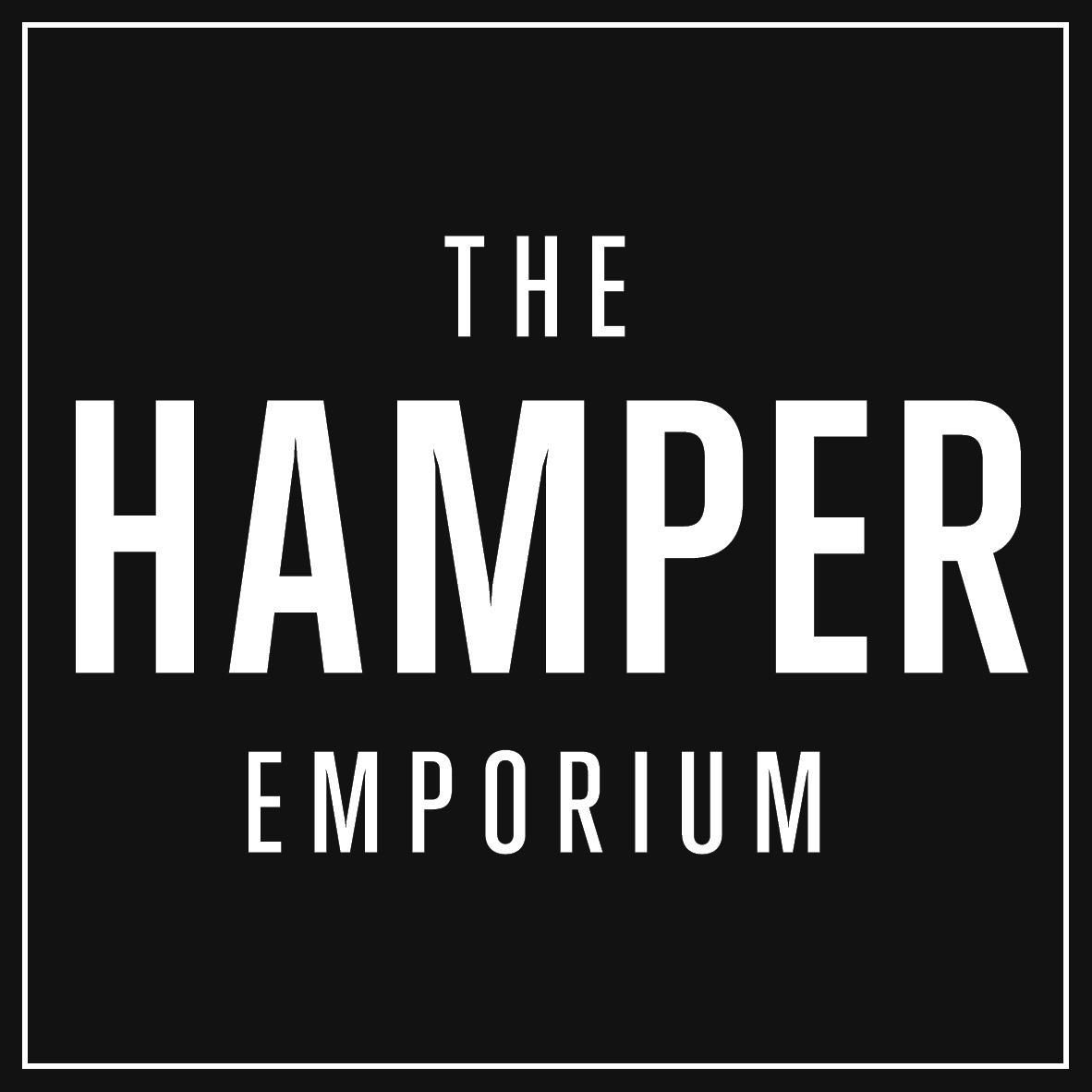 What Hampers Can You Recommend for Men?
There are quite a few hampers that are perfect for men. However, you will have to ask yourself if you will be going for Scotch or beer before you make your decision, given the fact that we created our dedicated men hampers on this fact.
The first Christmas hamper for men we can recommend is the Glenmorangie Scotch Whisky Hamper. In this hamper you will not only find the traditional, Scottish Glenmorangie Whiskey, but also a selection of treats that go perfect with the whisky. The recipient will be able to enjoy a selection of spread and terrine, combined with crackers, biscuits and crisps. Two of the savoury products can also be used together for maximum enjoyment, more specifically Le Cordon Blue Paris Green Olive Spread with Fennel and the Baylies Gourmet Crackers with Sesame Seeds.
Another great choice is the Best of all Gourmet Hampers, this hamper is quite similar to the Glenmorangie Scotch Whisky Hamper. The only difference between the two is that the Glenmorangie Scotch Whisky is replaced by a Scarpantoni Block 3 McLaren Vale Shiraz, one of the highest quality Shiraz' to come from the McLaren Vale region.
We also have great hampers for the beer lover, including the MicroBreweries of Australia Hamper, an excellent choice containing the best beers in Australia. To make the hamper even better, Hamper Emporium also included some great snacks that go really well with the beers in this hamper. Snacks in this hamper include Thomas Chipman Organic Potato Chips, Jack's Black Label Beef Jerky and more!
Can I Call Up for Some Christmas Hamper Recommendations?
Could you use some extra Christmas gift advice? Then do not hesitate to call upon the Hamper Emporium team. Our experts have years of experience with hampers and Christmas gifts, so we are definitely going to be able to help you out. For some Christmas gift advice, please call or send us an email for more information.