Why Does The Hamper Emporium Only Use Selected Products In Their Christmas Hampers?
Author: Nicole Adler Date Posted:23 March 2019


Quality is extremely important for the Hamper Emporium. For that reason, we only use products from the world's most renowned brands. When you choose a hamper from the Hamper Emporium, you can be sure you are going to receive quality.
To guarantee superior quality, the Hamper Emporium carefully selects the brands for each of their gift hampers. We often choose local Australian suppliers, but also choose some international brands with an outstanding reputation.
Curious what quality brands we use and why? Be sure to read on and discover some great brands that Hamper Emporium used in their selection of Christmas hampers this year.
Can You Tell Me More About the Jules Destrooper Brand in Your Christmas Hampers?
Jules Destrooper is a company with a history dating back to 1886, the year when the company was founded. Jules Destrooper is known for their exquisite range of biscuits and cakes, although they acquired worldwide fame with their small butter waffles.
Since the creation of the Jules Destrooper brand, they have known great success. The Belgian biscuit manufacturer is now exporting their gorgeous biscuits to more than 75 countries and is also the official biscuit supplier for the Belgian royal family.
In our selection of Christmas Hampers, you will find many releases from the Jules Destrooper brand. So, whether you like their pure butter biscuits or prefer a combination of chocolate and biscuit, you are bound to find it in our hamper range this year.
Jules Destrooper is now the only outstanding biscuit brand you will find in our range though. Our hampers also offer biscuits and cookies from Maison Fossier, the Woods Farm, Byron Bay, and many others. Check out the range to get a comprehensive overview of available biscuit brands.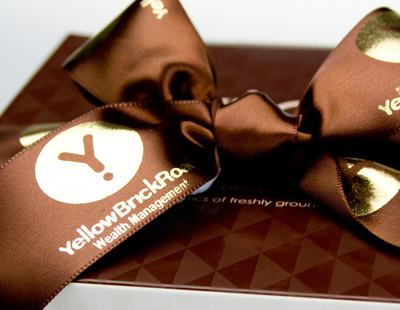 Can You Tell Me More about the Willie's Cacao Brand in Your Christmas Hampers?
The man behind Willie's Cacao is William George Harcourt-Cooze, a Londoner who has lost his heart in Venezuela. During his honeymoon, he fell in love with the region and bought a property there with the intent to produce some extraordinary chocolates. William succeeded in this goal, because his chocolate brand is now famous all over the world.
When you try some of Willie's Cacao chocolates, you will notice some remarkable flavour combinations. On top of that, you can also expect some exotic cacao beans, because the cacao used to make the Willie's Cacao chocolates finds its origin in places such as Cuba and Venezuela.
What Can You Tell Me About the Brown Brothers Brand in Your Christmas Hampers?
Brown Brothers is one of Australia's best-known wineries. The winery owns several vineyards in Tasmania and Victoria, enabling Brown Brothers to create a great variety of wines.
Due to the various vineyards they produce wine from, you can find various labels that belong to the Brown Brothers brands. These labels include Brown Brothers, Devil's Corner Tasmania, Pirie Tasmania and Tamar Ridge. Each of these wines have something unique to offer, so customers never get bored with a good Brown Brothers wine.
In our range of Christmas hampers, customers will find exquisite Brown Brothers releases, this includes the Devil's Corner Tasmanian Pinot Noir, the Brown Brothers Heathcoate '18 Eighty Nine' Shiraz and the Devil's Corner Tasmanian Sauvignon Blanc.

Can You Tell Me More About the Moet & Chandon Brand in Your Hampers?
Moet & Chandon is a French champagne house with a very rich history. Moet & Chandon champagne house was established in 1743 and has grown out into one of the most renowned champagne houses in the world. They are also the creator of the world's most favourite champagne, the Moet & Chandon Brut Imperial.
The Moet & Chandon champagne house is responsible for the production of approximately 28 million bottles of champagne per year and owns 2800 acres of vineyards. Next to their well-known Brut Imperial, they also released the world-famous Dom Perignon, a champagne that is quite popular with members of high society.
When you take a look at our range of Christmas hampers, you will be able to find the Moet & Chandon Brut Imperial Champagne in a large amount of our hampers. You cannot celebrate Christmas without a good glass of champagne, so why not choose the best there is and go for a hamper containing the famous Moet & Chandon Brut Imperial?
Can You Give Me More Information on The Butlers Chocolates Brand?
Butlers chocolates is a brand you will find quite often in our selection of hampers, simply because the handmade quality of their chocolates is undeniable. Butlers chocolates has been providing excellent chocolate since 1932 and has grown into one of the biggest chocolate suppliers in the world.
Since their founding in 1932, Butlers also won a number of awards. Some of the awards they obtained are the Best Specialist Outlet, the 19 Great Taste Awards, the Gold Irish Food Award, Brand Marketing Award and the Star Product Award.
Normal chocolates are not the only things you can find with the Butlers brand, because they also produce truffles, fudge, toffee and various types of seasonal novelties. The Hamper Emporium loves everything coming from Butlers chocolates, so we check our hampers regularly and add some of their latest products. If you want to try some of Butlers chocolates yourself, be sure to check out our range.
Can You Tell Me More About the Maison Fossier Brand in Your Hampers?
Maison Fossier is probably the brand we use most frequently in our selection of hampers. You cannot really blame us, because Maison Fossier delivers some of the most exquisite biscuits in the world, including the original Biscuit Roses, which were invented in 17th century France.
The Maison Fossier bakery did not start until the invention of the Biscuit Roses. A French baker decided that some of the heat of his ovens went to waste after creating his bread, so he created a recipe that enabled him to use this heat and transform it into some of the most delicious biscuits France had ever seen.
Biscuit Roses, and other releases from Maison Fossier, landed the bakery a contract to deliver biscuits to the French royal family. Up until this day, royal biscuit supplier Maison Fossier creates some of the most delicious biscuits and exports them all over the world.
Can I Get Additional Information About Another Brand?
Do you have an additional question about one of the brands we use in our gift hampers? Could not find the information on our information pages? Feel free to contact the hamper emporium with all your brand questions! Give us a call or send us an email for more information.