Hamper Emporium: The Sweetest of Gift Hampers
Author: Nicole Adler Date Posted:4 July 2016


It is said that Christmas is a time to make merry and indulge in good food and fine wine. So, bring some extra cheer to your loved one this festive season, by allowing them to indulge their sweet teeth with the most exquisite treats included in The Hamper Emporium Sweetest of Gift Hampers. This stunning Christmas hamper is just as its name suggests - The Sweetest of all gourmet hampers!

From delicious gourmet chocolates to mouthwatering sweets and biscuits, our Christmas Sweetest of Gift Hampers fare filled with exceptional delicacies guaranteed to satisfy all your sweet tooth cravings. Furthermore, all the scrumptious treats in these hampers are sourced from some of the most amazing gourmet brands in the world like Morgan's, Butlers Chocolates and Maison Fossier. You simply cannot get much sweeter than these luxurious hampers on the Hamper Emporium Christmas gifts collection.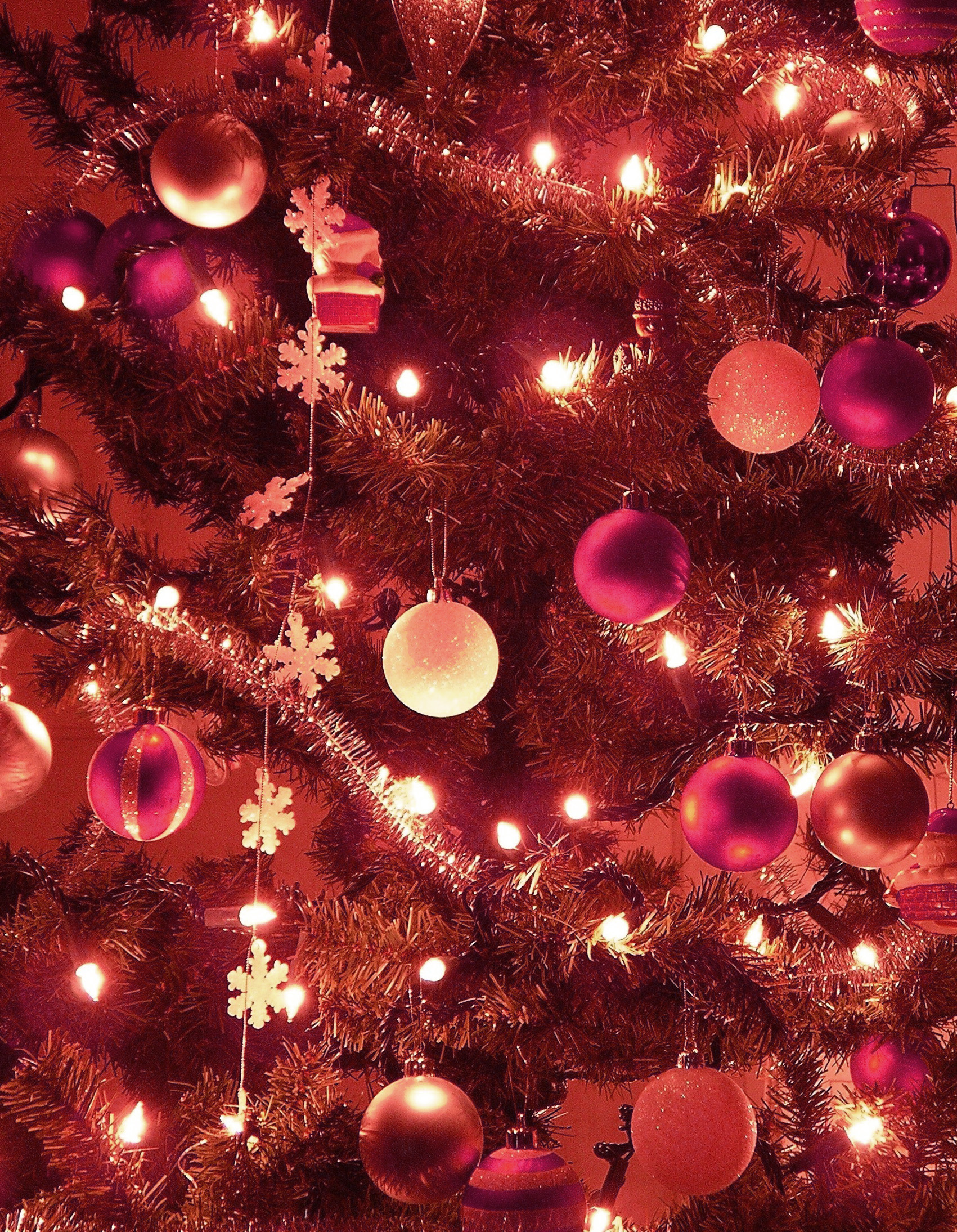 The Sweetest of Gift Hampers Contents:

Biscuits and Sweets:

To sweeten up your holidays, our Sweetest of Gift Hampers contains a splendid mix of delectable biscuits and sweets, including:

 125g Maison Fossier French Palmier Pastries: Incredibly rich in flavour, these wonderfully delicate, finger-licking pastries by the famous French biscuit manufacturer, Maison Fossier, are truly delightful. They are made with 30% butter and go well with a fresh cup of hot coffee.

 100g Maison Fossier French Almond Macarons: A tasteful and luscious treat, these French Macarons with a hint of almond created by Maison Fossier are sure to satisfy any craving. They are the perfect accompaniment for your afternoon tea.

 125g Butlers Dark Chocolate Salt Caramels Bag: Deliciously addictive, these award winning delicacies created by Butlers will not disappoint you. They are made with soft chewy caramels with hints of sea salt, and rich dark chocolate to give you the perfect treat or snack.

 125g Butlers Creamy Toffee Bag: An outstanding selection of 10 handmade creamy toffees bursting with true traditional flavour. These amazing creations by one of Ireland's favourite luxury chocolatier, Butlers Chocolates, are the best choice for people who love rich authentic flavours.

 100g Maison Fossier 12 Biscuit Roses: A true culinary masterpiece, these gorgeous crunchy biscuits with a distinct pink colour can be perfectly paired with a glass of wine or champagne to bring out their full flavour. They are a wonderful blend of flour, sugar, eggs, and hints of vanilla, topped with delicate icing sugar.

 200g Butlers Chocolates Chocolate Fudge Gift Box: Handmade with the first-rate Butlers chocolate, these divine pieces of alcohol-free chocolate fudge are simply irresistible. Take one bite of this yummy treat and you'll be craving for more. It's the ideal fudge combination for the holidays.

 200g Butlers Chocolates Vanilla Fudge Gift Box: An attractive gift box packed with deliciously moreish pieces of fudge with hints of vanilla, which is perfect as a sharing gift for an occasion. These wonderful delicacies from Butlers chocolates are alcohol-free, so children can also enjoy them.

 120g Luken & May Lemon Citrus Butterbursts: Made with the finest local ingredients, this traditional selection of shortbread biscuits are truly mouth-watering. They are produced in Byron Bay, using the finest citrus oil, lemon juice and butter. These amazing lemon citrus butterbursts by Luken & May will simply melt in your mouth, and are suitable for all occasions.

 175g Morgan's French Vanilla Almonds: Made in Sydney, this delectable crunchy almond delicacy is an ideal treat for gourmet parties and goes well with varying drinks, whether it's hot or cold. It's a tasty combination of premium Australian almonds with the classic French Vanilla ingredient, giving you a truly unique blend of flavours.

 135g Morgan's Milk Chocolate Pretzels: Made to give you a world-class flavour like you've never tasted before, these delightful, premium Australian pretzels are simply the perfect blend of sweet and salty. The crunchy salted pretzels are covered with layers of the finest milk chocolate to satisfy your sweet tooth.

Chocolate:

For the Chocolate enthusiasts, we chose to include the following exquisite assortment of chocolate delicacies in The Hamper Emporium Sweetest of Gift Hampers:

 100g Butlers Handmade Chocolate Collection: A must try for chocolate lovers, these beautifully decorated handmade assortment of white, milk, and dark chocolate truffles from the famous Irish chocolatier, Butlers Chocolates, are full of exquisite flavours. It's the ultimate gift choice for any chocoholic.

 230g Butlers Chocolates Milk Hot Chocolate: Produced in Ireland, this rich chocolate truffle makes a luxurious, smooth and creamy hot chocolate drink when mixed with a cup of full steaming milk. It can also be used for chocolate sauce or in coffee.

 130g of The Dessert Menu by Butlers Chocolates: Made to perfection, this award-winning selection of eight handmade desert chocolates, is too good to resist. Each amazing piece of chocolate in this stunning gift box by Butlers Chocolates is uniquely decorated and flavored.

 50g Willie's Cacao El Blanco Venezuelan Pure White Chocolate: Incredibly tasty and yummy, this popular white chocolate by Willie's Cacao is a unique blend of soft natural cacao butter from Venezuela, delicious British milk; and sugar cane from Guadeloupe.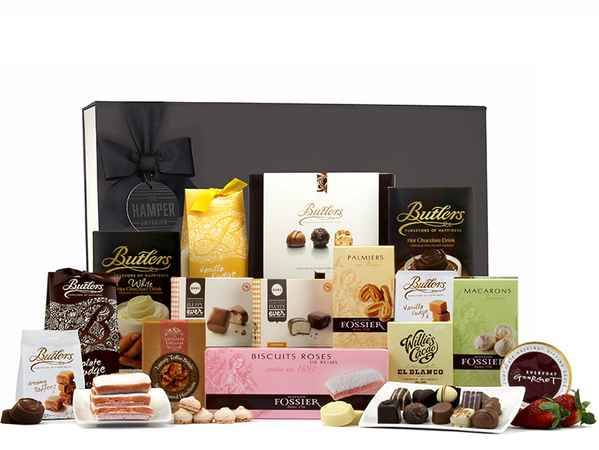 Clearly, it doesn't get sweeter than our Sweetest of Gift Hampers. Treat your family, friends and workmates with this splendid assortment of goodies during the festive season this year.

Delivery Times

All Christmas gift hampers on Hamper Emporium have a FREE Standard Delivery service, for areas within Australia. Our delivery times are as follows:

| | |
| --- | --- |
| Region | Delivery Time |
| Sydney Metro Area | Same Business Day |
| Darwin & outside of major cities | 1 - 3 Business Days |
| Melb, Bris, Adel, Perth, Hob, NSW cities | Next Business Day |
| TAS, SA metro areas | 3 - 5 Business Days |
| NSW, VIC, QLD metro areas | 1 - 3 Business Days |
| Perth, Darwin & regional areas | 5 - 8 Business Days |

Note: You can also upgrade to our Express Delivery service at only $22.95 per hamper. For more information about our delivery services, please visit our Delivery page.

At Hamper Emporium, we are committed to providing you with only the finest products and services possible at affordable rates. And for this reason, we have partnered with some of the best product providers in the world to ensure that all our gift hampers are tastefully packed with the highest-quality brands. So, you can always count on us to deliver outstanding hampers for all your special occasions.

Need more information about Hamper Emporium's Christmas/Gift Hampers, or have a special request for us? Feel free to consult our dedicated team of experts. Call our customer support team or our sales representatives at +1300 459 452, or +61 2 9645 3516 if calling from overseas. We are available from 9.00am to 5.00pm (AEDT) during weekdays. If you need help outside office hours, you can also send your questions via email to sales@thehamperemporium.com.au; or for enquiries about corporate hampers send to corporate@thehamperemporium.com.au.