Sure to bring Christmas cheer, happiness and satisfaction to all recipients, the Christmas Indulgence hamper is the ultimate in festive fulfilment and like all of The Hamper Emporium hampers includes FREE Australia-wide Delivery. The whole family will enjoy this indulgent gourmet hamper presented in a luxury keepsake box and full of traditional Christmas festive goodies.
---
Savoury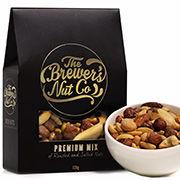 Brewer's Nut Company Premium Nut Mix 120g
The finest selection of nuts including salted Brazilian nuts, creamy cashews and Australian peanuts and almonds.
Biscuits & Sweets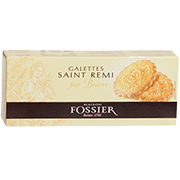 Maison Fossier French Galettes St Remi 135g
Classic, French butter biscuit made from simple ingredients such as butter, sugar, eggs and flour.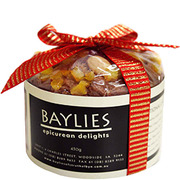 Baylies Epicurean Traditional Handmade Cake 450g
Traditional Christmas cake created by Baylies Epicurean Delights, an excellent cake for the holiday season.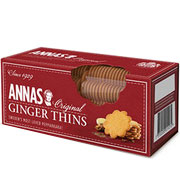 Anna's Original Ginger Thins 150g
Delicious ginger cookies based on wheat flour, vegetable oils, syrup, cinnamon and ginger.
Copperpot Christmas Spiced Butter Fudge 175g
A gorgeous selection of butter fudge for those in need of warmth, made with a generous dose of brandy.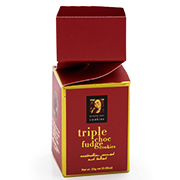 Byron Bay Cookies Triple Choc Fudge Bon Bon 25g
Seasonal chocolate fudge selection from Byron Bay, a company famous for their exquisite cookies and cookie flavours.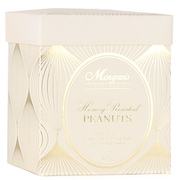 Morgan's Honey Roasted Peanuts 175g
Great selection of crunchy peanuts, traditionally prepared in 100% Australian honey.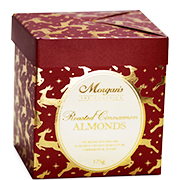 Morgan's Christmas Roasted Cinnamon Almonds 175g
The ultimate Christmas treat – a gorgeous mix of cinnamon, sugar and Australian peanuts.
Pantry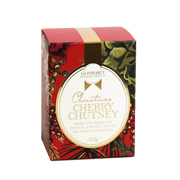 Gourmet Regional Produce Cherry Chutney 215g
Delicious Australian chutney made with fresh cherries.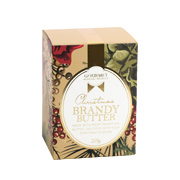 Gourmet Regional Produce Brandy Butter 215g
Fresh brandy butter created by Australian brand Gourmet Regional.
Also Included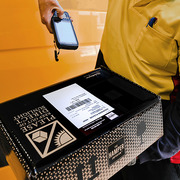 Comprehensive Track & Trace
Your parcel can be tracked as it is shipped anywhere in Australia. A tracking ID is emailed upon dispatch.
---
Standard Delivery - FREE
NSW, VIC, QLD metro areas
1 - 3 Business Days
TAS, SA metro areas
3 - 5 Business Days
Perth, Darwin & regional areas
5 - 8 Business Days
Express Delivery* - from $14.95 per hamper
Sydney Metro Area
Same Business Day
Melb, Bris, Adel, Perth, Can, NSW cities
Next Business Day
Darwin & outside of major cities
1 - 3 Business Days
*Delivery times based on orders placed before 1pm on the same or previous business day.
Visit our
Delivery page
for detailed delivery information.
Due to seasonal variations and exclusivity of our stock, items in hampers are occasionally substituted for products of the same or higher value and quality.
Let Your Recipient Indulge with the Finest Gourmet Treats this Christmas!
There are numerous Christmas hampers in our range that enable your recipient to indulgence with the finest Christmas treats; this includes our Indulgence Xmas Hamper, which is filled with Christmas-themed delights. Learn more about the exquisite products inside our Indulgence Xmas Hamper below to determine if this hamper is the best choice for your friend or relative.
Brewer's Nut Company Premium Nut Mix
The perfect Christmas is always accompanied by a good nut mix, so the premium nut mix inside this Indulgence Xmas Hamper is a great choice for your recipient. The Brewer's Nut Company Premium Nut Mix contains Brazilian nuts, cashews, Australian peanuts and delicious almonds. In other words, a versatile nut blend that will be appreciated by a wide variety of recipients.
Maison Fossier French Galettes St. Remi
Aside from the Maison Fossier Biscuit Roses, French Galettes St. Remi are some of the best-known releases from this French bakery. French Galettes are large round cookies made with fresh French ingredients. They are often used as a snack between meals, but also go well with a cup of coffee or some tea.

The French Galettes from Maison Fossier are not only present in our Indulgence Xmas Hamper, but also in other gourmet hampers at the Hamper Emporium. So, if you want to use a hamper containing Maison Fossier biscuits for a special occasion, you will find many other options inside our range.
Baylies Epicurean Delights Handmade Cake
One product that cannot be missing from your recipient's Christmas table this year is the Baylies Epicurean Delights Handmade Cake. The cake is made in one of the traditional kitchens of the companies of Baylies Epicurean Delights, situated in the Adelaide Hills.

The company uses fresh local ingredients, but also a good dose of Barossa Valley brandy to make this cake stand out from most Christmas cakes available today.

In addition to the handmade cake from Baylies Epicurean Delights in this hamper, customers can find more products from this brand in our gourmet hampers. From delightful shortbread to gourmet crackers and lavash, there are plenty of options for recipients with a love for the Baylies Epicurean Delights brand.
Anna's Original Ginger Thins
Anna's Original Ginger Thins is an absolute must for Christmas. The cookies are a made with a popular recipe from the Scandinavian kitchen, which was first discovered in 1929. Thanks to their original ginger thins, Anna's Original rapidly grew and soon became an international brand. Eventually, the company was taken over by Belgian biscuit manufacturer Lotus, who still produces these biscuits in the traditional way that made them popular with the locals that many years ago.

While most people will eat Anna's Original Ginger Thins on their own during the holiday season, there is a remarkable flavour combination customers should be aware of, more specifically the combination of ginger thins and blue cheese dip. Never tried this combination before? Be sure to try it yourself if you obtain some of these delightful biscuits for Christmas this year.
Copperpot Christmas Spiced Butter Fudge
Even though there are numerous gourmet treats in our Christmas hampers, many recipients prefer Copperpot Christmas Spiced Butter Fudge above all others. We cannot say we blame them though, because Copperpot Christmas Spiced Butter Fudge is truly an experience on its own.

One of the things that makes Copperpot Christmas Spiced Butter Fudge special is the use of quality brandy in the recipe. The fudge is also combined with festive fruits, which enables recipients to experience fudge unlike every before! If your recipient is somewhat on the culinary adventurous side, and you want to provide them with a unique and delicious Christmas treat, Copperpot fudge inside this hamper will not disappoint.
Byron Bay Cookies Triple Chocolate Fudge Bon Bons
Recipients who cannot get enough fudge in the holiday season will love the Indulgence Xmas Hamper even more when they discover an additional product containing fudge, more specifically the Byron Bay Cookies Triple Chocolate Fudge Bon Bons. Chocolate and fudge is incredibly popular during the holiday season, so Byron Bay was right to combine these delicious ingredients into one treat.
Morgan's Nibbles
Most luxury Christmas hampers at the Hamper Emporium contain Morgan's nibbles, because these treats always feature Christmas-themed flavours and are packaged in a beautiful, festive box.

The first Morgan's product inside this hamper is Morgan's Honey Roasted Peanuts, an incredible selection of peanuts roasted in the finest Australian honey. The second product is Morgan's Christmas Roasted Cinnamon Almonds, a flavour combination that will never disappoint during the festive season.
Gourmet Regional Pantry Items
Many people receive gourmet foods as a gift over the holidays, so gifting some pantry items that can be stored for a certain period is certainly a good idea. Inside our Indulgence Xmas Hamper, recipients can find two pantry items from Gourmet Regional Produce. Naturally, these products fit Christmas perfectly.
Gourmet Regional is a brand that cannot be forgotten during the holiday season, because this brand can provide you with fresh, regional products that pamper your taste buds. From a delightful Christmas chutney to original brandy butter for your favourite Christmas pudding, this hamper makes sure that your recipient has all the pantry items to see them through the holidays.
Additional Hamper Benefits
When you shop at the Hamper Emporium, you will get more benefits than the perks delivered by the premium gourmet products in our hampers. If you decide to purchase our Indulgence Xmas Hamper for your recipient, your hamper will arrive in a beautiful keepsake gift box, which eliminates the need for you to do any gift wrapping.

Of course, there is another big benefit our customers should be aware of, more specifically that most hampers at the Hamper Emporium are eligible for free standard delivery. If you are tired to pay too much for the delivery of your Christmas gifts, then why not choose some hampers at the Hamper Emporium this year and save big on your Christmas deliveries! Check out all the hampers in our range today to discover all we can offer you!

If your recipient is someone who likes to indulge with many biscuits, sweets and Christmas food during the holidays, the Indulgence Xmas Hamper will be the perfect gift. The Indulgence Xmas Hamper has always been the recommended gift hamper for the holidays, because nobody can refuse the excellent selection of nut mixes, handmade cake, ginger things, fudge and other treats that are commonly associated with the holiday season. Add to that the superior brands selected by our hamper designer, and you have the ultimate Christmas hamper for those who don't like to be restricted during the holidays!

Even though the Hamper Emporium has many other Christmas hampers that may appeal to your recipient, we often advise our customers to consider the Indulgence Xmas Hamper specifically. We like to describe this hamper as pure gourmet joy, so this hamper is suitable for gourmet lovers and foodies alike. Of course, most people like to indulge with gourmet treats during the festive season, so it is no surprise that this specific gourmet hamper should be on the top of your Christmas shopping list.