Celebrate Christmas with the Indulgence Xmas Hamper!
Author: Nicole Adler Date Posted:17 May 2016


At the Hamper Emporium, you can find a countless amount of food hampers that are perfect for the holiday season. A good example of such luxury Christmas gift hampers is the Indulgence Xmas Hamper, a combination of delicious nibbles and handmade goodies for the festive season. Want to find out more? Discover all you need to know about this amazing Christmas gift below!

Which Savoury Nibbles Are Hidden in the Indulgence Xmas Hamper?

Our popular Christmas hampers always contain something special, so the same applies to our beautiful Indulgence Xmas Hamper. When you choose the Indulgence Xmas Hamper from our Christmas collection, you will get a unique blend of Brazilian nuts, cashews, hazelnuts, almonds and premium Australian almonds from the Brewer's nut company. These nuts are the perfect snack before Christmas dinner, but can also be served during another special occasion.

Can You Tell Me More About the Biscuits and Sweets in the Indulgence Xmas Hamper?

The Hamper Emporium went looking for popular Christmas food and drink that could delight any recipient during the holiday season. In the end, we obtained the Christmas food selection you can find in our Indulgence Xmas Hamper, so we can definitely say that this hamper is the perfect gift for those recipients who are crazy about good Christmas food!

Maison Fossier Biscuits

What would Christmas be like without some gifts from Maison Fossier in your Christmas basket? It would not be a good Christmas at all, which is why we selected some fine releases for our Christmas hampers this year.

Customers can find loads of Maison Fossier biscuits in our range of Christmas hampers, including in our Indulgence Xmas Hamper, which contains the Maison Fossier French Galettes St Remi and the Maison Fossier French Gingerbread Fondant. These two classics cannot be missing during the festive season, so we are sure your recipient is going to love these.

Baylies Epicurean Delights Handmade Cake

Another great gourmet delight during the holidays is a handmade cake. Fortunately, the Hamper Emporium did not have to look far to find a handmade cake of outstanding quality, since we found it right here in Australia at Baylies Epicurean Delights.

The Baylies Epicurean Delights Handmade Cake is made with fresh Australian ingredients, but that is not the only thing that makes this handmade cake so special. One of the secret ingredients of this handmade cake is Barossa Valley brandy, so be sure you get a slice as well if you obtain one of our Indulgence Christmas Hampers for your recipient!

Copperpot Fudge

One of the traditional Christmas treats of England, spiced butter fudge, has also been added to our Indulgence Christmas Hampers. Copperpot Christmas Spiced Butter Fudge is a real British fudge, produced in Cornwall, England. Each piece of fudge is also mixed with a hint of brandy, so you can experience the genuine fudge England is known for.

Byron Bay Bon Bons

Chocolate is an absolute must during the holidays, so the Hamper Emporium also included some delicious chocolate treats in the Indulgence Xmas Hamper. Byron Bay Cookies combined with delicious chocolate chunks have led to a delicious cookie you cannot resist on Christmas eve, so when you purchase this gift hamper for someone, make sure the cookies make it to them!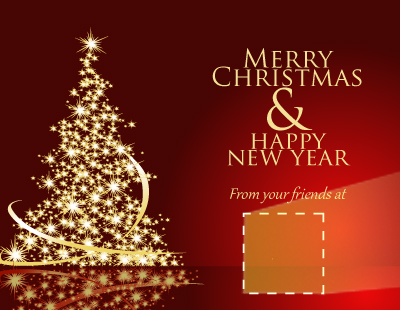 Morgan's Christmas Treats

Morgan is a true Australian brand that only uses premium ingredients in their nibbles, so they have definitely earned a permanent spot in our Christmas gifts and Christmas baskets. For the Indulgence Xmas Hamper, the Hamper Emporium selected Morgan's Honey Roasted Peanuts and Morgan's Christmas Milk Chocolate Cranberries.

Is This a Traditional Christmas Hamper?

The Indulgence Xmas Hamper can be described as a traditional Christmas hamper, considering it contains traditional treats that are thoroughly enjoyed during the festive season. However, we do need to mention that the Indulgence Xmas Hamper is just one of many traditional Christmas hampers at the Hamper Emporium, so if you need more gift suggestions, be sure to discover our additional recommendations below.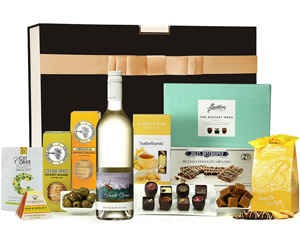 Christmas Bites Xmas Hamper

Our Christmas Bites Xmas Hamper is an excellent hamper for the holidays. Similar to the Indulgence Xmas Hamper, it contains a variety of biscuits, sweets and chocolates, but also an excellent bottle of Brown Brothers wine.

Celebrate Xmas Hamper

When you want to celebrate Christmas with an outstanding glass of champagne, the Hamper Emporium can recommend the Celebrate Xmas Hamper. Our Celebrate Xmas Hamper contains an excellent bottle of Piper-Heidsieck Brut Champagne and a nice selection of biscuits and sweets. It is the perfect Christmas present for someone who enjoys luxurious food and drink, so this may be the ideal gift hamper for your recipient!

The Champagne Festive Hamper

Do you need a good bottle of champagne, but need to stick to a budget? No problem with our Champagne Festive Hamper, which is quite similar to the Celebrate Xmas Hamper, but contains a different variety of snacks and nibbles. Recipients can still enjoy a nice glass of Piper-Heidsieck Champagne, but also some delightful gourmet snacks from Byron Bay, Willie's Cacao and Maison Fossier.

Moet & Chocolate Festive Hamper

Customers looking for the ideal present for someone who adores champagne should choose our Moet & Chocolate Festive Hamper for Christmas. The Moet & Chocolate Festive Hamper contains the best known champagne in the world, Moet & Chandon Brut Imperial Champagne. This champagne goes remarkably well with the gourmet treats in the Moet & Chocolate Festive Hamper, so any champagne lover would love to receive this hamper as a gift.

Everything but the Ham Festive Hamper

Our Everything but the Ham Gift Hamper is one of the most popular hampers in our range, which is why we created a special Everything but the Ham Festive Hamper for the holidays. Inside this outstanding gourmet hamper, recipients will find delightful gourmet snacks, treats and plenty of pantry items that will transform their Christmas food into a true culinary delight. If you need the perfect gift for a foodie or gourmet lover, the Everything but the Ham Festive Hamper will be the perfect gift!