Our Most Popular
Corporate Gifts
---
Free delivery on all hampers Australia-wide
In-house graphic designer and corporate branding available
A dedicated account manager for ongoing customers
Fast turn around time for bulk orders
Meet Some Of Our
Happy

Customers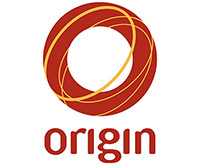 The customer service at the Hamper Emporium was outstanding. The staff were excellent to work with in customising a large order of corporate hampers in a very short turnaround time. The quality of the hampers also exceeded our expectations.
Gemma, Origin Energy
See more testimonials

We send hundreds of luxury hampers every Christmas to our clients with The Hamper Emporium. The customer service we receive is excellent and the feedback from our clients is superb. I would highly recommend them to other companies.
Enrico, Shaw and Partners
See more testimonials

The hampers were awesome and everyone was very impressed. Thank you again to the team at The Hamper Emporium for all your help organising this.
Lynette, Executive Coordinator at Genzyme Australasia
See more testimonials
Contact a Member of
Our Corporate Team
1300 459 452
Here at The Hamper Emporium we're proudly Australia's leading Corporate gift hamper provider. Why us? Because we understand how hard you work to develop strong relationships with clients and customers, and how important it is for staff to feel appreciated and valued. It's this understanding, our long standing partnerships with world-class brands, and our custom hamper options that have resulted in Australian businesses large and small trusting with The Hamper Emporium to represent their company. We help you make the perfect impression by sending luxury corporate gifts beautifully presented and packed full of quality inclusions.
Corporate Gifts Of Luxury From The Hamper Emporium
As Australia's experts in luxury corporate gift hampers, we understand how important quality and presentation are when it comes to making the perfect impression on behalf of your business. We work exclusively with many of Australia's largest brands, and many small businesses too, to create the perfect customised corporate gift hampers to brand requirements. Packed full of the world's finest products with the option for business branding on our luxury hamper boxes and ribbons, we're experts at helping your business stand out.
Why Choose Corporate Gift Hampers From The Hamper Emporium?
We're Australia's leading gift hamper company, backed by over a decade of experience, 100% Australian owned & operated, and we specialise in luxury gifting having partnered with some of the world's most impressive brands.
Of course it's not about us, it's about YOUR business, and we're here to make your business look amazing! We've worked hard to develop a reputation for the finest quality so that you can place your full trust in our company to help your company look amazing with every single corporate gift basket we deliver.
Corporate gift hampers are the perfect solution for clients, customers and staff, but please don't make the mistake of having second-rate gifts delivered! We specialise in luxury hampers across a price range for all businesses, with a range of upgrade options that means a custom solution for your business and budget.
We have a dedicated corporate team on-hand to process your order and answer any questions you may have. We also have highly experienced in-house graphic designers to customise hamper boxes, gift cards, ribbons and more.
Which Corporate Gourmet Food Hamper Is A Popular Corporate Gift Idea?
We have several hampers for foodies available, and these hampers always prove popular in our corporate hampers. One of these hampers is the Foodies Hamper, containing countless gourmet treats obtained from the world's and Australia's finest gourmet brands.
One premium brand that can be found inside the Foodies Hamper is Gourmet Regional. Gourmet Regional is known for its amazing tapenades, each made from fresh ingredients. So, customers who obtain the Foodies Hamper as their corporate gift can count on roasted eggplant tapenade and chargrilled capsicum tapenade.
Our Foodies Hamper also contains a pantry item from Calvi 'Mosto Oro'. Their extra virgin olive oil is truly exquisite. It features a mild almond flavour, which complements your recipient's finest gourmet meals perfectly. The entire bottle of extra virgin olive oil is also covered in a special gold foil; this protects the contents of the bottle against environmental factors such as sunlight.
By building partnerships with world-class artisan food producers both specialising in Australian produce and international delights, we ensure our hampers are always filled with the most flavour-filled treats that leave a smile on everyone's face.
Which Corporate Champagne Hamper Is Popular?
We understand it can feel overwhelming to choose the perfect corporate gift, but for a luxury hamper that's always well received, the Moet & Gourmet Nibbles Hamper is an excellent choice. Inside the Moet & Gourmet Nibbles Hamper, customers can find an exquisite combination of champagne and gourmet treats, which is undoubtedly going to leave a lasting impression.
The bottle of champagne we have selected for the Moet & Gourmet Nibbles Hamper is the Moet & Chandon Brut Imperial NV Champagne. The champagne is made with a combination of pinot noir, pinot meunier, and chardonnay, which ensures a light yet elegant champagne with a complex palate and an aroma to never forget.
Our Moet & Gourmet Nibbles Hamper also contains gourmet treats from Kangaroo Island and the world. Feauturing Kangaroo Island Olives, the finest olives we've ever tasted, along with Kangaroo Island Produce Co Artisan Crackers, featuring single source Kangaroo Island wheat, 'Mosto-Oro' Cold Pressed Olive Oil direct from Italy, along with the crunchy joy of Brewer's Nut selections and so much more.
Which Corporate Gift Basket Is Always Popular At The Hamper Emporium?
A true favourite among our corporate customers, and across our entire hamper store is the Red Wine & Nibbles Hamper. This gourmet red wine hamper includes a bottle of The Islander Estate 'Bark Hut Road' Shiraz Cabernet.
This exquisite red wine is one of Autralia's most highly rated wines from James Halliday having scored an impressive 96 points. Featuring spicy tobacco aromas and a deep richness that red-wine lovers will absolutely adore. This rich palate and vibrant colouration makes this wine one of The Hamper Emporium's favourites.
To complement the lovely wine inside the Red Wine & Nibbles Hamper, our team also selected some delicious gourmet treats. It includes Brewer's Nuts premium nut selections, Kangaroo island Produce Single Source Flour Crackers, Kangaroo Island Olives and exquisite Gourmet Regional Tapanades and much more. To discover the entire selection of gourmet treats hidden inside this gift basket, please head over to the product description page on the Hamper Emporium website.
Where Can I Find More Popular Corporate Gift Baskets at The Hamper Emporium?
The Hamper Emporium has an entire section with corporate gift baskets. When you load the page, corporate gift baskets are usually sorted by popularity, so you can instantly check the most popular choices for your recipient.
Do you need more information about our corporate hampers? Feel free to contact The Hamper Emporium team!