How to Customise Your Hamper Today?
Author: Nicole Adler Date Posted:10 March 2016


Have you always wanted to create your own gift hampers, but are you not that creative? No problem at all, because the Hamper Emporium allows you to customise gift hampers. Customers are able to pick their favourite gift hamper from our excellent gift hampers range and then contact our graphics designer to take advantage of great customisation options. Let us take a closer look at how you can customise gift hampers on the Hamper Emporium!
Unique Gift Tag Design
One of the customisation options for gift hampers on the Hamper Emporium is the gift tag design option. With the cooperation of our graphics designer, you will be able to design a beautiful gift tag from scratch and really impress the recipient with the originality of your hamper.
The gift tag design is not only used by individuals, since many companies tend to take advantage of this customisation option. By having a custom gift tag with their company's logo and colours, the recipient is more likely to remember them. For that reason, one of our
corporate gift hampers
is perfect to strengthen the bond between companies.
When you take a look at some of our custom gift tags for gift hampers, you will notice that you can choose any colour or design. This gives our customers the opportunity to use their creative and our graphics designer the opportunity to deliver an amazing result.
Beautiful Ribbons
The ribbons around our gift hampers make the hampers look extra luxurious. In our range of gift hampers, you will notice that each of our hampers has a standard ribbon around it. However, if you want to make the gift stand out even more, you can also customise ribbons on the Hamper Emporium.
Ribbon customisation is most commonly used by companies, but individuals can also take advantage of them if they wish to do so. The
ribbon can have some text on it, for example a company name or the name of the recipient.
In order to meet the personal preferences of our customers, the Hamper Emporium offers ribbons in a variety of colours. For our customised gift hampers, you will be able to choose gold on green, gold on black, gold on navy, gold on blue, gold on tangerine, gold on red, silver on blue, silver on green, silver on navy, silver on black, silver on tangerine and silver on red.
Most individuals and companies will find a suitable ribbon in our range. However, if you do have a special request or cannot find the exact ribbon you want, you can always contact the Hamper Emporium and discuss your wishes with our in-house graphics designer.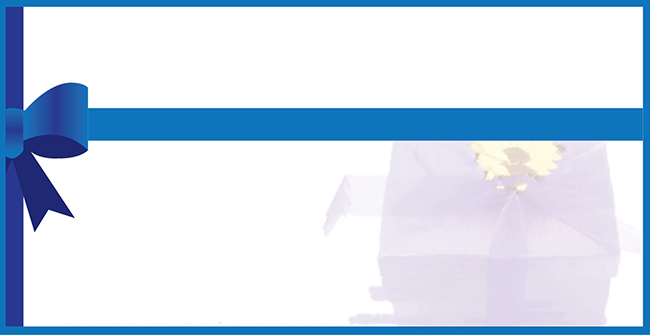 Customise a Hamper with Other Products
Customers can choose from our range of hampers and then decide to customise the hamper further. However, if our hampers are not exactly what you are looking for, you can always count on our sister company – Everything but Flowers.
Our sister company can deliver thousands of original gifts that can be customised and delivered to your recipient. In addition to physical gifts, you can also surprise your recipient with a gourmet experience or adventurous trip.
Some customers have trouble deciding on a gift, especially when the personal preferences of their recipient are not known. If this is the case for you, there is no need to worry. The Hamper Emporium also has gift vouchers, which can be used to buy any gift on our website.
Most people find that gift vouchers feel a little impersonal. Still, the truth of the matter is that most people prefer gift vouchers over most gifts, since they have the freedom of deciding which gift they would actually like. The Hamper Emporium makes the gift voucher a little more personal as well, since we allow our customers to customise their gift vouchers for their recipient.
The Hamper Emporium offers gift vouchers in various amounts, so you can pick the amount of credit you want to gift to the recipient you have in mind. The gift vouchers can also be used by businesses, since customisation options can include adding your logo and company colours.
Does the Hamper Emporium Offer Free Customisation?
There is a free customisation option available to all our customers, whether you are an individual looking to buy a present for a friend or a business looking to advertise your company. Each of the gift hampers on the Hamper Emporium comes with a free standard gift tag, which can be used to add a personalised message for your recipient.
To add a personalised message to your gift hamper, please add your chosen gift hamper to the shopping cart. Once you have added the hamper to the cart, head over to your shopping cart and click on the gift tag link in the shopping cart overview. A new page will open where you can enter the text you want to put on the card.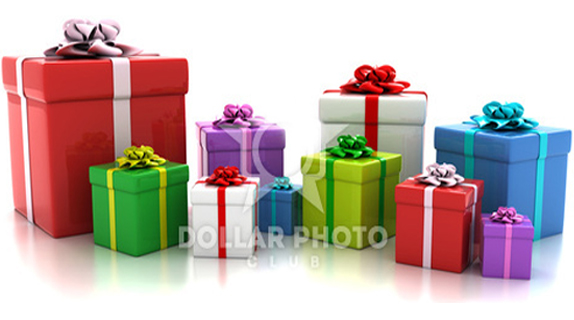 What about the Presentation of Your Normal Hampers?
All the hampers on the Hamper Emporium are beautifully presented, no matter if you go for a customised hamper or one of the pre-designed hampers in the Hamper Emporium catalogue.
In order to provide a beautifully presented hamper to each of our customers, the Hamper Emporium selected gorgeous presentation boxes for all our products. The presentation box that will be used for your hamper depends on how heavy the items are. For example, a hamper that contains a lot of glass bottles may be sent in one of our handcrafted wooden boxes. That being said, all presentation boxes on the Hamper Emporium are exceptionally beautiful and luxurious, so no matter which presentation box you end up with, you will always be pleasantly surprised.
The presentation boxes on the Hamper Emporium can vary in colour and design, depending on the occasion. For example, for our Valentine's Day presentation boxes, the Hamper Emporium tends to use red satin ribbons instead of the crème coloured ribbons. To find out how your presentation box is going to look like, please refer to the product image of your gift hamper.