What Are the Best Corporate Christmas Gifts for Her?
Author: Nicole Adler Date Posted:6 December 2017


At the Hamper Emporium, businesses can find the best corporate Christmas gifts to impress that important business relation. Within our catalogue of corporate Christmas gifts, businesses can also find dedicated corporate Christmas gifts for her, which we are sure she will appreciate greatly. Want to learn more about this selection of corporate hampers? Check out the information below to find out more.
Which Products Are Included in the Corporate Christmas Gifts for Her?
Corporate gifts for her tend to contain a mixture of gourmet treats, pamper products, and cosmetics. At the Hamper Emporium, our team only stocks the finest brands for corporate hampers, so these are some of the premium brands you can expect when shopping in our store.
Jurlique
To ensure your important business relation only receives the best cosmetics, our team selected Jurlique. The brand is known for its rejuvenating formulas, but also for the use of natural and quality ingredients. Therefore, this cosmetics brand was the advised choice for our corporate gifts for her.
Butlers Irish Chocolates
Many women enjoy a fine selection of chocolates, so customers can also expect to find outstanding chocolate selections in our corporate gifts. One chocolatier the Hamper Emporium uses regularly is Butlers Irish Chocolates, a brand that delivers the creamiest chocolates with full flavours!
Black St. Gourmet
Inside our finest gourmet gifts, businesses can find products from Black St. Gourmet. The Black St. Gourmet brand has won multiple awards for their gourmet products over the years, which makes this brand a save choice for an important business relation you are trying to impress!
Moet & Chandon
Even though there are loads of other products and brands we should be mentioning, the last one that should be on this brief overview is the Moet & Chandon champagne label. In our corporate gifts, customers can regularly find delightful releases from this champagne house; this includes their popular Moet & Chandon Brut Imperial, but also the limited-edition Grand Vintage and Nectar Imperial!

What Are the Five Best Corporate Christmas Gifts for Her?
Do you need some gift ideas before you can choose a corporate Christmas gift for her? Check out the selection of corporate gifts below, which have been hand-selected by our team to impress your important business relation!
1. Jurlique Pure Indulgence Hamper
If you need to impress a female CEO of a major corporation, then you should go all out with the Jurlique Pure Indulgence Hamper. The Jurlique Pure Indulgence Hamper at the Hamper Emporium is one of the largest hampers for female recipients, and contains all those delightful products every woman wants to receive as a gift.
Inside the Jurlique Pure Indulgence Hamper, customers can find a bottle of Moet & Chandon champagne, countless chocolate selections from Ernest Hillier, Jurlique cosmetics, Willie's Cacao chocolates, Woods Farm shortbread, and many other delightful treats for the sophisticated woman!
2. Moet Nectar Imperial Hamper
The Moet Nectar Imperial Hamper at the Hamper Emporium is also a good option for a female business relation. Inside the hamper, customers will find a sweet selection of chocolates, shortbread, chocolate-covered nibbles, and many other products for the sweet tooth. It also includes the famous bottle of Moet & Chandon Nectar Imperial, which is bound to leave a lasting impression with your recipient.
3. Champagne Triple Treat
If your female recipient is somewhat of a champagne connoisseur or champagne lover, you could choose the most elaborate corporate champagne hamper in our catalogue: The Champagne Triple Treat. Inside this gift basket, customers can find a bottle of Moet & Chandon Brut Imperial NV, Bollinger, and Piper-Heidsieck. Therefore, this hamper delivers the perfect trio of champagne to impress her!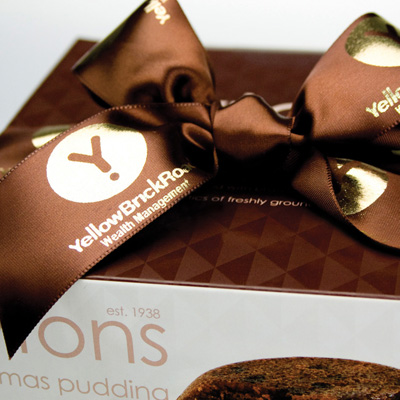 4. L'Occitane Celebration Pamper Hamper
Jurlique is not the only quality cosmetics brand that can be found in the corporate gifts for her catalogue at the Hamper Emporium, because our team recently added another brand to the mix: L'Occitane. Like Jurlique, L'Occitane is known for its use of quality ingredients. However, the brand sets itself apart from Jurlique by only using ingredients of Mediterranean origins.
Of course, L'Occitane cosmetics are not the only products that can be found in the L'Occitane Celebration Pamper Hamper. In addition to the cosmetics, this exquisite hamper also contains countless chocolates from Butlers, Ernest Hillier, and willie's Cacao. It also contains loads of nibbles from the Woods Farm and Morgan's! What more could someone want for Christmas?
5. Luxury Chocolate & Veuve Hamper
If you thought it could not get better than the hampers we described earlier, you would be wrong! Our next suggestion for an important female business relation is none other than our Luxury Chocolate & Veuve Hamper, which contains an exquisite bottle of Veuve Clicquot Yellow Label NV Champagne.
Ask any champagne connoisseur about Veuve Clicquot, and he will tell you it is one of the best champagnes in the world! Of course, this champagne is not the only reason why you should consider the Luxury Chocolate & Veuve Hamper, because this gift basket is also filled with other delights! In addition to the Veuve Clicquot Yellow Label NV Champagne, you can also count on a big chocolate selection from our favourite brands; this includes Butlers, Willie's Cacao, and Australian brand Ernest Hillier. Our hamper designer also selected some gourmet nibbles to match the aroma and flavour palate of the Veuve Clicquot, providing you with a well-rounded hamper for the holiday season.
Where Can I Get More Gift Ideas for Corporate Gifts for Her?
Since there are many other corporate gifts for her this holiday season, we recommend that businesses head over to the "for her" range. In this section, businesses can find all the gift baskets that are suitable for important female recipients. So, if you need more inspiration, you are bound to find it here.
Would you like to acquire some corporate branding for your corporate gift too? Get in touch with the Hamper Emporium today for your corporate branding setup. Our team will be happy to assist.