Why buy Unique Corporate Gifts
Author: Nicole Adler Date Posted:24 March 2015


Why Buy Unique Corporate Gifts?
Is your company currently looking for unique corporate gifts? We can assure you that you will find what you are looking for in our big range of corporate gifts. Whether you are looking for gift hampers for your staff or clients, you are definitely at the right address for the most amazing gift hampers in Australia!
From Individuals to Businesses
Our corporate gifts are not only available for businesses. We can also send corporate gifts to individual clients or even send gift hampers to multiple addresses and recipients. You are also able to personalise the corporate gift with your very own gift message!
Brand Your Gift Hamper
Even gift hampers and corporate gifts can be a perfect way to advertise your business. For that purpose, we offer our clients the opportunity to add their brand to our gift hampers. Our in-house graphic designer will ensure that your brand is properly represented on the corporate gift, whether it is through gift cards or ribbons.
If you order more than 25 hampers, you can also enjoy a free corporate branding set-up! That way you save money on the customization of your gift hampers and get some free advertising in the process.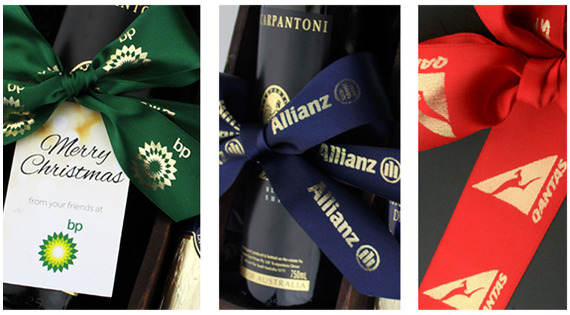 Free Delivery
When you buy your corporate gifts from Hamper Emporium, you can count on a free standard delivery. Do not spend money on the delivery of the hampers and only pay for the quality products you will be receiving. Hamper Emporium offers you the best possible service and a speedy delivery.
An Amazing Range of Corporate Gifts
We have a considerable amount of corporate gifts available, so it is really difficult to recommend a specific gift hamper. The corporate gifts from Hamper Emporium can also have a variety of products. Some of the products we include in our corporate gift hampers are champagne, high-quality biscuits, gourmet food, Australian beers, international foods and much more.
Specialised in Bulk Orders
Even though Hamper Emporium also delivers to individuals, our speciality is bulk orders. Our company has a secure online ordering system that enables us to receive orders safely and handle them with the utmost care.
Once we have received your order, Hamper Emporium will send you a confirmation e-mail. The confirmation e-mail will contain important information such as an order receipt, delivery details and tracking details. That way you can follow your order from beginning to end.
Personal Advice
Are you having problems deciding on which corporate gift you want to use for your bulk order? Need some inspiration for the customisation of your
corporate gift
? Do not hesitate to contact our friendly staff, who will help you every step of the way!
Our graphic designer is always ready to customize your corporate gift and to make your brand stand out. You tell us what you need and expect and Hamper Emporium will ensure that it is executed the way you want it!
Do you have further questions about delivery or the products we use in our hampers? Do you have a special request? Contact our customer service and take advantage of everything Hamper Emporium has to offer.