The Best Presented and Wrapped Hampers in Australia!
Author: Nicole Adler Date Posted:10 March 2016


When you need good gift hampers for a special occasion, there is only one place that can provide you with the most luxurious gift hampers – the Hamper Emporium. On the Hamper Emporium, customers can take advantage of a large range of gourmet hampers, beer hampers, chocolate hampers, pamper gifts and even baby hampers. Curious what the gift hampers of the Hamper Emporium have to offer you? Read our information below to find out!
Suitable Gift Hampers for All Occasions
No matter which occasion you need a present for, the Hamper Emporium will always have suitable gift hampers waiting for you. On the Hamper Emporium, you can find dedicated gift hampers for birthdays, anniversaries, weddings and so much more.
To make your search a little easier, we have divided our hampers into several categories. Thanks to categories such as gourmet hampers, baby hampers, beer hampers and more, you will be able to select the perfect hamper based on the preferences of your recipient.
The Latest High-Quality Products
To provide the best gift hampers to our customers, we regularly take a look at our existing range of hampers and keep them up to date with the latest products. Of course, there are a number of classics that have been around for centuries, which are usually kept in our hampers.
However, for special occasions such as Valentine's Day, Father's Day, Christmas and Mother's Day, we go looking for some of the latest products on the market.
Products in our hampers can vary considerably as well, from delicious gourmet treats to the highest quality cosmetics in the world. So no matter what kind of hamper you need, the Hamper Emporium will always have suitable products waiting for you.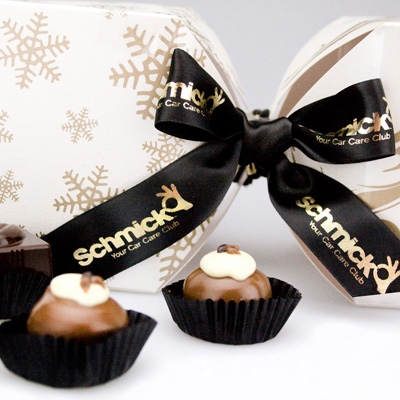 Beautiful Presented Hampers
All hampers on the Hamper Emporium come in a beautiful presentation box, which will match your special occasion perfectly. The presentation boxes are designed by the specialists at the Hamper Emporium, so you can be sure you will always receive something special.
To see a preview of the presentation box, please refer to the product image above the product description. The Hamper Emporium always posts a picture of the presentation box on the website, so you always know what you are getting.
In the product description you will also find more information on the products. For example, if a hamper contains a nice bottle of champagne, the product description will give you a lot more information on it. So if you are interested in a specific hamper on the Hamper Emporium, be sure to click on the hamper title to obtain more information.
Corporate Branding for Companies
The Hamper Emporium does not only deliver beautiful gift hampers to individuals, because we also provide a large range of corporate hampers. The
corporate hampers
of the Hamper Emporium are the perfect way to advertise your business and you can make your hamper stand out even more with the help of our graphics designer.
Thanks to the graphics designer of the Hamper Emporium, you are able to add customised ribbons and tags to your hamper. Simply contact the Hamper Emporium and discuss your ideas with our team. We can also deliver the hamper right to your recipient, so you will not have to worry about anything!
Personalise Your Hampers
The Hamper Emporium allows businesses to personalise their hampers, but individuals also get an option to make their gift hamper more original. Each hamper on the Hamper Emporium comes with a free standard gift tag. The standard gift tag allows you to add a personalised message, which can make your gift extra special.
Customers who do not know which hamper to buy, or do not know the personal preferences of their recipient, can also get one of the Hamper Emporium gift vouchers. With our gift vouchers, your recipient will be able to buy their favourite hamper and enjoy it fully. The voucher can also be personalised, so you can enjoy the same level of personalisation you would get from our gift hampers.
Great Delivery Options
Another great advantage of buying your hampers from the Hamper Emporium is the large range of delivery options. Although, we do need to mention that customers do not only get a lot of delivery options on the Hamper Emporium, because each hamper comes with a free standard delivery.
The free standard delivery option will get you your hamper in no time at all, although the delivery time of your hamper does somewhat depend on your location. The Hamper Emporium offers a free standard delivery for all Australia, so no matter where you live, you do not have to pay for the delivery.
In addition to the free standard delivery option, you can also benefit from other options such as the same-day delivery, next-day delivery, express delivery and bulk delivery depending on your location and the amount of hampers you order. If additional delivery options are available to you, you will be able to see them during the check-out process.
Place Your Order How You Want
Not everyone likes ordering their hampers on a website, so the Hamper Emporium also allows you to place your order over the phone or by sending an email to sales@thehamperemporium.com.au. We aim to provide each customer with the best shopping experience, so we will be more than happy to provide your hamper any way you want.

Special Deals on Bulk Orders
Companies cannot only benefit from corporate branding on the Hamper Emporium, since we can provide companies with special deals on bulk orders. Big companies who need to send a considerable amount of hampers to their business associates can therefore get a lot of benefit from shopping on the Hamper Emporium.
To benefit from our bulk delivery deals, please contact the Hamper Emporium if you intend to order more than 25 hampers. There is also a special bulk order form, where you can easily enter the hampers you need and the recipients the hampers need to be sent to. In short, Hamper Emporium can take care of everything for you and save you important business time.