Making your
corporate
gift giving easy!
"
The customer service at the Hamper Emporium was outstanding. The staff were excellent to work with in customising a large order of corporate hampers in a very short turnaround time. The quality of the hampers also exceeded our expectations.
"
"
We send hundreds of luxury hampers every Christmas to our clients with The Hamper Emporium. The customer service we receive is excellent and the feedback from our clients is superb. I would highly recommend them to other companies.
"
"
The hampers were awesome and everyone was very impressed. Thank you again to the team at The Hamper Emporium for all your help organising this.
"
"
I would just like to express my gratitude to The Hamper Emporium who from the onset, right through to the delivery were helpful, patient and eager to assist. I would also like to congratulate you on your service as well as the exquisite look and quality of the hamper. I will be your greatest advocate and a customer for life.
"
Settlement gifts
Client thank you gifts
Staff rewards
Christmas gifts
We Are Still Delivering Australia-Wide
We are one of Australia's largest gift providers, sourcing and stocking an enormous range of hampers, gifts and experiences from our warehouse in Sydney. As we do not use third party suppliers, we can provide real time service and significantly more cost effective gifts.
Some of our
corporate customers:



Free delivery on hampers Australia-wide
As one of Australia's largest gift suppliers, there are 1000s of gifts and vouchers available to customise your hampers
In-house graphic design and corporate branding
A completely seamless gifting solution with real time service, production and delivery
Q:
Can I send multiple hampers to multiple addresses?
A:
You certainly can! Our bulk order form allows you to enter the details of all of your recipients and the specific hamper being sent to each of them. Download our bulk order form here.
Q:
Do you deliver Australia-wide?
A:
Yes we do. We ship to any address in Australia, and standard shipping is FREE! Upgraded express shipping options are also available, including same-day Sydney and next-day capital city delivery.
Q:
Can I personalise my hampers with branding?
A:
Yes you can! Branded ribbon and cards are designed and printed in-house which means quality branding tailored to your company with a fast turnaround time.
Q:
I have a lot of requirements and questions, what's the best way to get in touch?
A:
If you have a moment to fill in our corporate enquiry form, this will allow us to tailor our response and streamline the ordering process for you. Alternatively please do give us a call on 1300 459 452.
WHAT SERVICES
DO WE OFFER?
We offer a total of 7 corporate branding and gifting services. Details and pricing are outlined below.
1.

Corporate Ribbon

Your company logo can be printed in either silver or gold foil onto luxurious double-sided satin ribbon.
We produce all printed ribbon in house, allowing for complete control over the process and importantly no time delays.
$5 per hamper plus one-off $75 set-up fee (Set-up fee waived for orders over 25 hampers) Lead Time: 1–2 days

2.

Corporate Gift Tags

A gift tag featuring your company logo and personalised message can be added to your hamper. Our in-house graphic design team can create something just for you, or you can choose from 12 design templates. Perhaps your CEO would like their signature at the end of the card message. Printed on quality stock, measuring approximately 98mm x 80mm.
$3 per hamper plus one-off $75 set-up fee (Set-up fee waived for orders over 25 hampers) Lead Time: 1–2 days
3. Engraved Gifts
Seize the ultimate chance to stay in your customer's mind long after sale by including an engraved gift for their home.
We ensure that your company logo is added to the best quality products using the best quality craftsmanship.
Engraved Cheese Accessories
Wooden Handle Cheese Knife
$15.00
Bamboo Chopping Board (30x15cm)
$20.50
Acacia Bar Board (23x15cm)
$23.50
Black Wood Fibre Board (15x27cm)
$39.50
Marble Serving Board (30x15cm)
$39.50
Price is for cheese accessory & logo engraving
Minimum 24 units*
$75 one-off set up fee
*Engraved items can be purchased upfront and stored in our warehouse to be used when required.
To ensure exceptionally sharp, crisp and bright engraving we only sand blast our bottles and crystal glassware.
The process is more labour intensive but the results speak for themselves.
Engraved Crystal Glasses
Spiegelau German-made Stemless Red Wine or
Champagne $35.95 per set of 2.
Price is for crystal glasses & sandblast engraving
Minimum 24 sets* $75 one-off set up fee
Engraved Wine or Champagne Bottle
$14.95 per bottle.
Price is for sandblast engraving and gold/silver fill
Minimum 24 bottles* $75 one-off set up fee
*Engraved items can be purchased upfront and stored in our warehouse to be used when required.
4.

Branded Experience Vouchers

Complement your hamper with an experience voucher

We have an extensive experience range to choose from; be it a Private Surf Lesson at Bondi Beach, a Helicopter Scenic Flight, an Outback Adventure, a Pasta Making Class or Chocolate Walking Tour, there really is something for everyone.

The vouchers can be included in our hampers or emailed instantly to your recipients.

Lead Time: 2–3 days for the voucher to be included in a hamper, or for an instant gift, an experience voucher can be emailed to the recipient at the time of purchase.

All experience vouchers are valid for 12 months from time of purchase.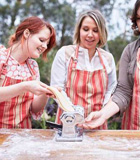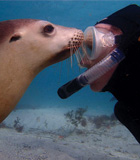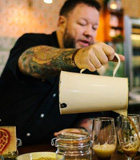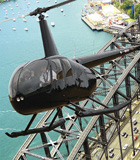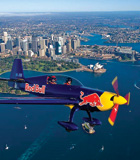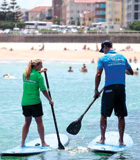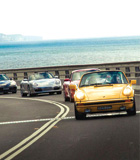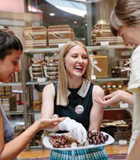 5.

Branded Gift Vouchers

Complement your hamper with a gift voucher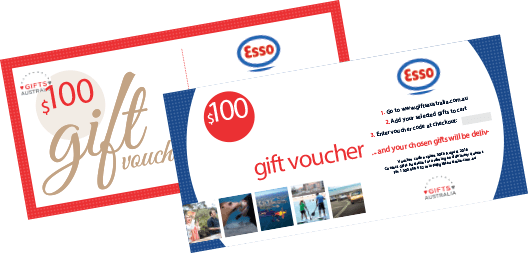 Thanks to our sister company, Everything But Flowers, you can complement your hamper with a gift voucher which will give your recipient the choice of 1000s of products and experiences.
For Ultimate Client Choice: Include a voucher for our gift website www.everythingbutflowers.com.au
Gift vouchers are available for value of $30–$1,000. Discounts apply for bulk purchases of gift vouchers.
6.

Gift, Accessories & Homewares

More than just hampers... We also own one of Australia's most established online gift providers, Everything But Flowers. We stock 1,000s of gifts in our Sydney warehouse with access to thousands more through our relationships with the world's leading luxury and everyday gift suppliers.

Some of the brands we range:












7.

Dedicated Gifting Platform

Do you have regular gifting needs or a large one-off gifting occasion?

Do you send Christmas gifts for staff or clients?

Settlement gifts for your best customers? Incentive rewards for your staff?
We have created Australia's leading custom gift platform, used by thousands of people each year. As one of Australia's largest gift providers, we source and stock 1000s of gifts, hampers and experiences from our premises in Sydney.
As we warehouse all of our own products we provide real time service and better value gifts.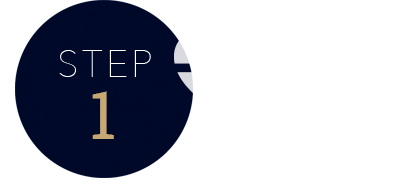 Choose the gifts and experiences you would like to be available for your recipients to choose from.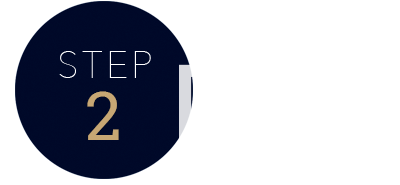 We create a dedicated web address featuring your logo and personalised message and the products that you have selected. See an example URL here: sample.mygifthub.com.au (voucher code 'sample123').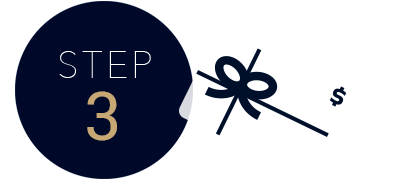 Your recipients are given a gift voucher with your custom message and branding. They are instructed to go to the dedicated web address, choose their gift, enter their unique code and delivery details.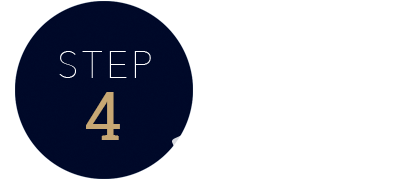 The chosen gift is delivered directly to their door within days. All selection and delivery questions are directed to our dedicated in house customer service team.
Dedicated customer service
At all times our dedicated customer service team is available for any questions your recipients may have
What does our premium gift service cost?
Our dedicated gifting platform is free for customers with over 250 gift recipients, or for customers with less than 250 gift recipients an annual fee of $500 applies.
Gift vouchers designed and professionally printed to be given out in the office, posted or sent as an email
Gift vouchers can be incorporated into custom designed Christmas cards, Thank You cards or 'Congratulations on Your New Home' cards
If you wish, no dollar value of the gifts will be displayed, your recipients simply chose one gift from the selection displayed on your dedicated web address