Kangaroo Island Bushfire Relief Gourmet Hamper
Help support the fire recovery of Kangaroo Island by savouring the delicious flavours of some of the island's primary producers in this gourmet food hamper containing all Kangaroo Island products. 100% of the $100 spent on this hamper goes exclusively to the Kangaroo Island Community. Presented in our luxury keepsake gift box, this hamper also comes with a thank you note for the generous donation and includes FREE Australia-wide Delivery and a free gift card that can be personalised with your message.

own it now, pay later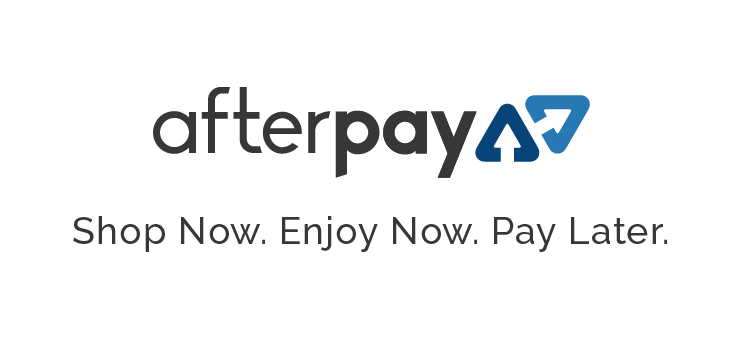 ---
Savoury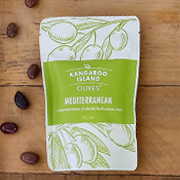 Kangaroo Island Mediterranean Olives 185g
Grown using organic and regenrative farming practices these delicious Mediterranean Olives are harvested on Kangaroo Island.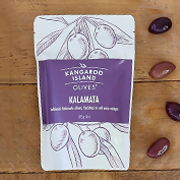 Kangaroo Island Kalamata Olives 185g
Organically grown on Kanagroo Island, one of the world's most pristine environments.
Kangaroo Island Source Almond Dukkah 100g
All natural and hand made on Kangaroo Island, this veristile dukkah can be used to sprinkle over salad, roast vegetable or meat.
Biscuits & Sweets
Kangaroo Island Produce Co. Honey Popcorn 80g
Featuring natural Kangaroo Island Pure Ligurian Honey for a crisp, sweet snack to delight the tastebuds.
Wine & Champagne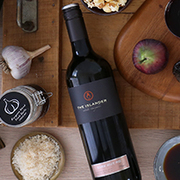 The Islander Estate 'Bark Hut Road' Shiraz Cabernet
With a huge 96 points from James Halliday the 'Cabernet calls the opening shots with its spicy tobacco aromas'.
Pantry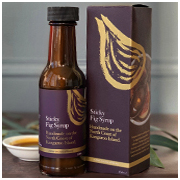 'The Figgery' Sticky Fig Syrup 150ml
Crafted on Kangaroo Island from freshly, hand-picked figs this versatile syrup is sweet and intense.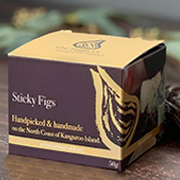 'The Figgery' Kangaroo Island Sticky Figs 50g
Produced with love & passion on Kangaroo Island, this preservative-free treat is delightfully sweet & the perfect partner for cheese.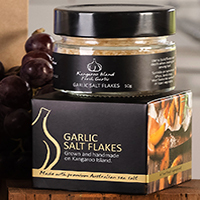 Kangaroo Island Garlic Salt 65g
Grown and hand harvested on the North Coast of Kangaroo Island, sprinkle over lamb chops, steak or veggies before cooking.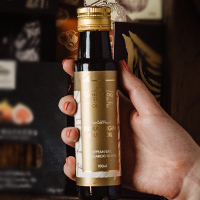 Kangaroo Island Extra Virgin Olive Oil 250ml
A first cold pressed, extra virgin oil from olives grown on Kangaroo Island using organic and regenerative farming practices.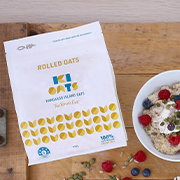 Kangaroo Island Rolled Oats 450g
Premium Kowari Wholegrain Oats from a pristine environment, providing a delicious and nourishing addition to your day.
Also Included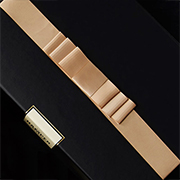 Premium Black Gift Box with Gold Ribbon
Lined with white embossed paper and finished with a fine grosgrain ribbon, this gift box is just as beautiful as the carefully curated contents.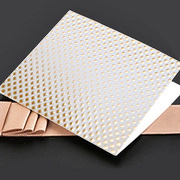 Optional FREE Premium Greeting Card
Write a message for your lucky recipient and they'll receive it in this FREE premium greeting card. Add a personal touch to their luxury gift.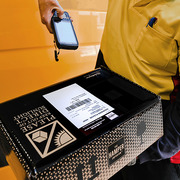 Comprehensive Track & Trace
Rest easy with a tracking ID number that helps you follow your order. Our comprehensive system gives you total peace of mind with every gift.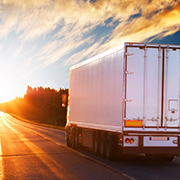 Free Australia Wide Delivery
Enjoy our completely FREE standard delivery to anywhere in Australia! Express upgrades are available for any address across the country.
---
Standard Delivery with Australia Post - FREE ** DELAYS EXPECTED **
NSW, VIC, QLD metro areas
2 - 6 Business Days
TAS, SA metro areas
4 - 8 Business Days
Perth, Darwin & regional areas
7 - 14 Business Days
Express Delivery - from $16.95 per hamper ** DELAYS EXPECTED **
Sydney Metro Area
Same / Next Business Day
Melb, Bris, Adel, Perth, ACT, NSW cities
2 - 4 Business Days
Darwin & outside of major cities
3 - 5 Business Days
We continue to send out orders on the same day if received before 1pm AEST (10am AEST for Sydney same day), however Australia Post and Star Track are experiencing COVID-related delays.
Due to the unpredictability of these delays we are currently unable to offer Preferred Date Delivery, and some Standard and Express deliveries are arriving well outside of estimated timeframes. Please keep this in mind when placing your order.

Due to seasonal variations and exclusivity of our stock, items in hampers are occasionally substituted for products of the same or higher value and quality.
A Fundraising Initiative Close To Our Hearts
100% of the $100 spent on this hamper will go exclusively to the Kangaroo Island Community - Here's How:
All Kangaroo Island producers are paid for the contents of this hamper, then The Hamper Emporium will donate the remaining balance of the $100 to the Kangaroo Island Mayor's Bushfire Relief Fund. So 100% of the $100 spent on this hamper goes exclusively to the Kangaroo Island Community. You may choose to donate some extra on your behalf and can choose from $10, $25, $50, $100 or $200 on this page.
The Kangaroo Island Mayor's Bushfire Relief Fund goes directly into the hands of islanders that need it most. The South Australian Premier and Kangaroo Island Mayor, Michael Pengilly have endorsed this relief fund set up to aid the recovery of the bushfire-ravaged island. This will help those directly impacted by the devastation caused by the fires and will help them face each new day with financial assistance to rebuild their lives, homes and businesses. This is the official donation appeal for Kangaroo Island.
Introducing The Kangaroo Island Hamper Fundraiser
Hi, I'm Emily, a proud Kangaroo Island resident and the owner of The Hamper Emporium. My husband and I live on Kangaroo Island with our two children, as do some of our closest friends and family. You'll notice that many of our hampers incorporate products from Kangaroo Island, and you may also be aware that Kangaroo Island has recently been devastated by massive loss due to bushfires.
Our community on the island is strong and full of amazing people, however, beyond helping locally, I wanted to find a way to showcase the beauty of KI, support our farmers, and do my part to raise funds that are much needed to rebuild our island.
This luxury hamper celebrates the beauty of Kangaroo Island and its impressive flavours. It is packed full of gourmet goodness from our amazing island, from the world's only pure Ligurian Honey Bee colony, 100% handmade fig-goodness, exquisite olives, unique Kowari oats and so much more.
Kangaroo Island Fresh Garlic
@kangarooislandfreshgarlic www.kifreshgarlic.com.au
Sometimes in life, you're lucky to meet rare gems like Shane from Kangaroo Island Garlic. Shane has experienced more heartache and adversity than any one person deserves, and we know his story will touch you as deeply as it has us. While we were already extremely proud to welcome Shane's products into The Hamper Emporium family, we're now humbled to be able to support him through this difficult time.
Not only is Shane a passionate producer of flavour-filled, pesticide-free garlic, he is also a wool classer, Football club member, and a passionate CFS volunteer firefighter. While Shane was out fighting the fires on Kangaroo Island, horrifically his own home was burned to the ground.
Through some miracle, Shane's dogs, Socks & Lucy survived the blaze that engulfed the property, as did the garlic crop, and it's through supporting Kangaroo Island Fresh Garlic that we all have the chance to support a wonderful community member in rebuilding his life.
Kangaroo Island Oats
@kangarooislandoats www.kangarooislandoats.com.au
We are extremely proud to introduce Kangaroo Island Oats to The Hamper Emporium family. Founded by mariners Steve & Jeremy, the KI Oats farm is home to Steve, a third-generation islander, along with his wife, Lucy and their three children.
On January 9th, the Kangaroo Island fires swept across the KI Oats property wiping out areas of the farm and fencing. Although frightening and heartbreaking, Steve's home and major farm infrastructure were left intact – a huge relief.
As the KI Oats team gather around friends, family and community members who have been more severely affected than they themselves, they are also taking steps to repair the damage to their property, and the best way for us to support them in doing so is by enjoying these fabulous 'remote oats'.
KI Oats are produced ethically with a focus on low impact and sustainable farming. These healthy grains are grown in the pristine environment of Kangaroo Island and are 100% Australian Kowari Oats, a new, local oat variety developed with increased beta-glucan, which helps aid cholesterol reabsorption as well as tasting extra delicious.
Kangaroo Island Olives
@kangarooislandolives www.kangarooislandolives.com.au
Kangaroo Island Olives have been long-time stars of our gourmet gift hampers. In the early '90s the Esposito family planted their first olive tree at Nepean Bay and now nurture an olive grove that boasts 10 delicious varieties.
While the fires have not directly impacted the land and the orchards at Kangaroo Island Olives, this amazing team has been rallying around others who have faced losses. They've taken part in volunteer working bees at the farms of fellow olive growers in the Adelaide Hills who suffered direct fire impact, and they're rallying for Australians to support businesses on Kangaroo Island in any small way that they can - it all adds up!
The Figgery
@thefiggeryki www.thefiggery.com.au
Our hearts go out to Dan and Sue, owners of The Figgery. This passionate couple worked for over 6 hours to save their home and shed from the ravages of the Kangaroo Island firefront. Their property received some infrastructure damage, but luckily, although the orchards were scorched, they will survive.
This amazing team will remain strong, repairing and re-establishing what is needed while continuing to support those in their network and community who have lost so much.
The Figgery is a fabulous, small, family-owned business who have been growing figs since 1993, following organic farming principles. Each and every fig is picked by hand, and all of their delicious products are produced, preservative-free, on the farm.
Islander Estate Wines
@islanderestate www.iev.com.au
One of our favourite vineyards here at The Hamper Emporium is without a doubt Bark Hut Road by The Islander Estate Vineyards. Suffering a catastrophic loss in the fires, Bark Hut Road will take some time to rebuild. The team are definitely up for the challenge!
Although they have much hard work ahead, and the vineyards will take quite some time to recover, they're spreading the word that the best way to support their business and others on Kangaroo Island is by purchasing product, it's the much-needed income that is needed to help with the re-build.
The Islander Estate 'Bark Hut Road' Shiraz Cabernet is one of our most loved wines here at The Hamper Emporium, boasting 96 points from James Halliday. Founded by fifth-generation French winemaker Jacques Lurton, on an unspoilt 300-hectare oasis, The Islander Estate Wines are a truly special part of KI.
With the help of everyday people placing orders and supporting this fabulous Kangaroo Island winery, they will recover in time.
Kangaroo Island Source
@kangarooislandsource www.kangarooislandsource.com.au
Established by Kate Sumner in her farm-kitchen, Kangaroo Island Source is all about expressing the best of Kangaroo Island through flavour. Using locally produced ingredients, Kate works her magic to create a range of gourmet products to enhance the body and mind.
As the bushfires have ravaged her community, Kate has offered support and refuge to fellow islanders, including opening her home. She's now focused on helping to keep the KI community strong and limit damage to the local economy through the sale of the gourmet goodness that Kangaroo Island is home to.
We know you'll love discovering the tastes and flavours of Kangaroo Island, just as much as Kate loves hand-selecting each ingredient, and we love having these exquisite products in this very special hamper.
*Items in this hamper may be substituted for alternative Kangaroo Island products of the same or higher value and quality.