James Squire The Constable Copper Ale 345ml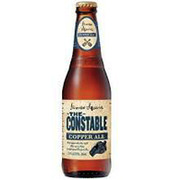 English styled ale with a deep copper colour and plenty of floral notes to add depth of flavour. Bitter ale from the James Squire range, named after one of the events in James Squire's life. The newest beer in the James Squire beer range, delivering the bitterness of the hops with floral and citrus notes.
This Golden English-style ale has floral, citrus and earthy notes, a backbone of crystal and pale malts.
An english type ale that is absolutely stunning with it's floral notes. A pale ale worth your time.
Floral, crystal and pale. All characteristics of a perfectly blended English style ale.
---