Menabrea Birra Lager 330ml (Italy)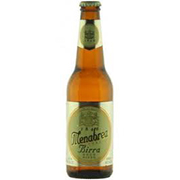 True Italian style lager created according to a slow fermentation process and ingredients from all across Europe. Beer created by the Italian Menabrea brewery, which has a very rich history dating all the way back to 1846. Lager which has been maturing in the cave cellars of the Menabrea brewery, providing a lager with citrus, bitter tones and a certain fruitiness.
Using light barley malts and maize for a crisp Lager style makes for a very full and flavourful result. 150 years of full and refreshing satisfaction. This family made lager is something special. Light and crisp, how lager in the summer should be. Packed with flavour and refreshing with every mouthful.