Murray Craft Brewing Co Angry Man Pale Ale (Anna Bay, NSW)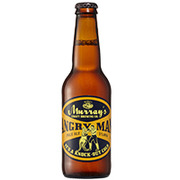 Lively ale from Murray Craft Brewing, appreciated because of its complex character and unique biscuit and toffee flavour. The perfect winter beer with hints of biscuit and toffee, ideal to consume next to an open fireplace. A remarkable beer from Murray Craft Brewing, providing beer lovers with a unique flavour of biscuit and toffee.
A lively ale, brilliant light golden in colour with a full bodied finish . Well balanced with biscuit toffee flavours. A unique taste of biscuit toffee is beautiful inviting and on top of that, it's full bodied and a luxurious light gold colour. A wildly exciting taste of biscuit toffee flavour, served full bodied and mesmerising is a light gold scheme.
---