Three Oaks Original Pear Cider 330ml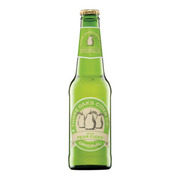 Handcrafted Australian cider with an amazingly crisp and fresh palate. One of the latest ciders coming from the Three Oaks brewery, a real must-try for cider lovers. Considered as one of the most exquisite ciders, providing consumers with a gorgeous aftertaste and a lengthy flavour.
A crisp palate full of freshness, with ripe pear characters that continue through to the perfect hint of sweet. Fresh, ripe pears make this cider a brilliant, sweet melody that'll have you singing praises on a relaxing night in. Made with ripe pears, it has full freshness with every sip and offers a perfectly blended sweetness.